Design education in the open
In the recently published edition of the Open Arts Journal, Nigel Cross, Emeritus Professor of Design and myself have written a review of design education at the Open University in the past 50 years of teaching. The challenge for Nigel and his contemporaries, in the 1970s was to find a way to teach design to students both at a distance and with completely open entry. Doing this required new and creative approaches to teaching to enable the development of necessary skills, knowledge and values. OU design students were, and still are, drawn from a wide range of backgrounds and a broad, non-specialist approach was adopted to enable students to succeed in developing an understanding of design principles, whatever their starting point or aspiration. These OU approaches to pedagogy influenced design teaching more widely as the part-time, Associate Lecturers, employed to tutor student groups were themselves drawn from diverse backgrounds and institutions.
One of the challenges for OU design education in the early days was to ensure that learning was active, rather than passive, as this is critical, design requires the full engagement of the student. In the early days, written texts were the primary teaching medium, with broadcast television and radio providing provocations, advice and further teaching. The danger of these media was that they could be perceived as pre-packaging knowledge. To gain more active student engagement OU design teaching used topical and controversial case studies to focus student thinking on the context of change and emphasised the need for reflection on the design process and the impacts of design decisions.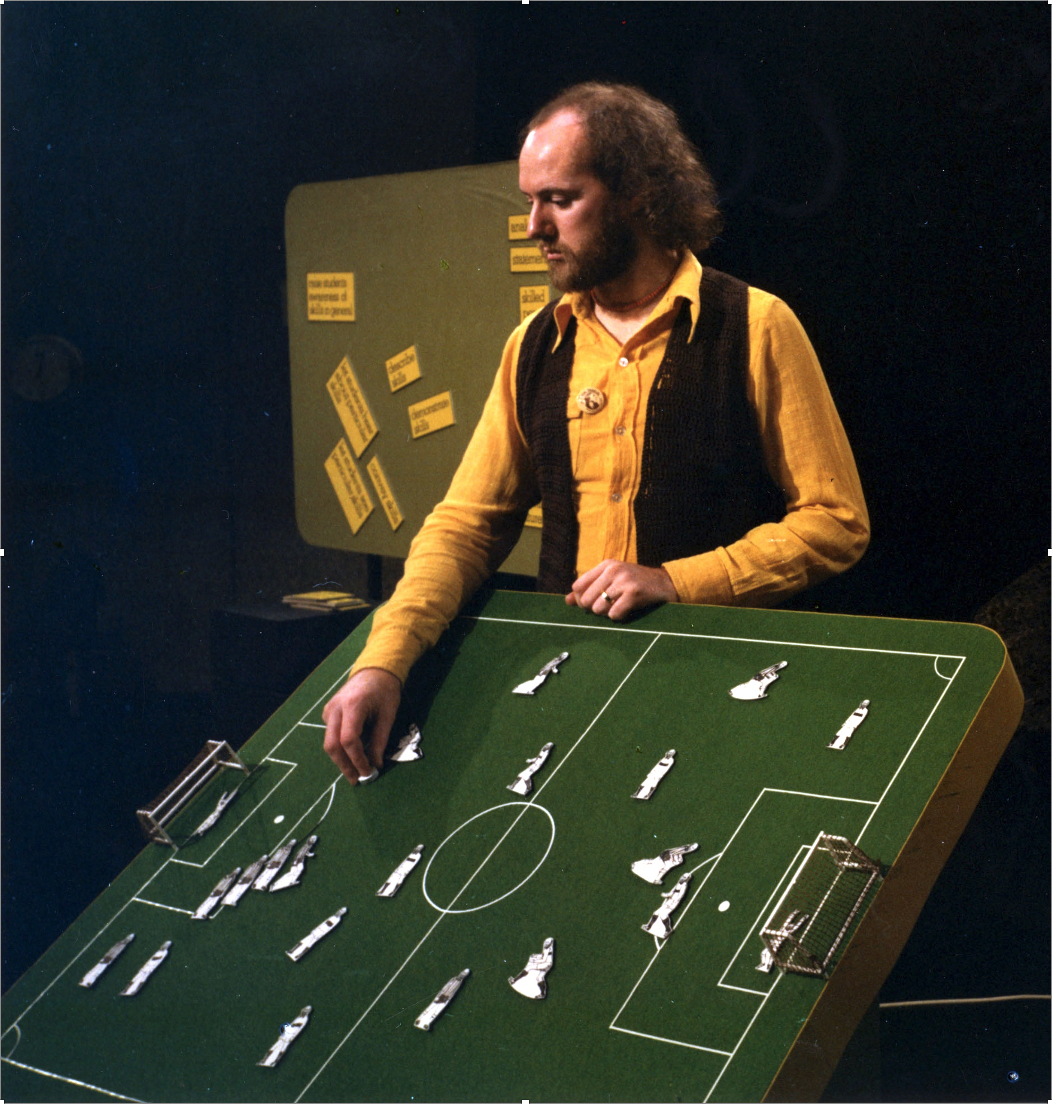 Open design education also required a transparent approach to design teaching, using explicit articulation of design principles and approach to convey knowledge, approaches and techniques which, in conventional design education, are often transmitted tacitly between expert tutors and students in the design studio. To this end methods manuals were created setting out a taxonomy of methods with descriptions and examples to help students in their design project work. In succeeding decades these collections of methods have continued to be part of OU design teaching, though their presentation has moved from print to digital formats, with the latest incarnation being an online Project Toolkit. Many of the techniques and methods pioneered in OU design course have become adopted into contemporary professional design education and practice, in particular methods for problem identification and framing which were first articulated in the 1970s  in the Problem Identification Game (PIG), created for students taking the third level design module. The game offered a structured approach to defining a problem statement from a messy problem area.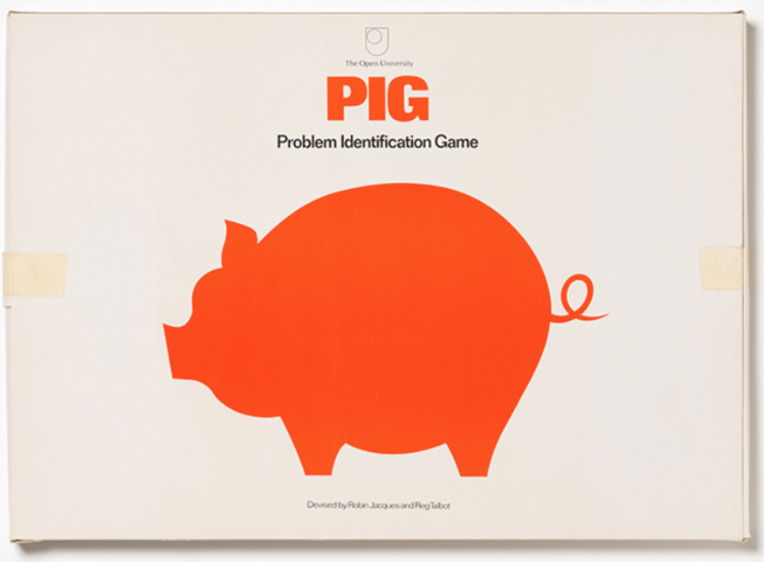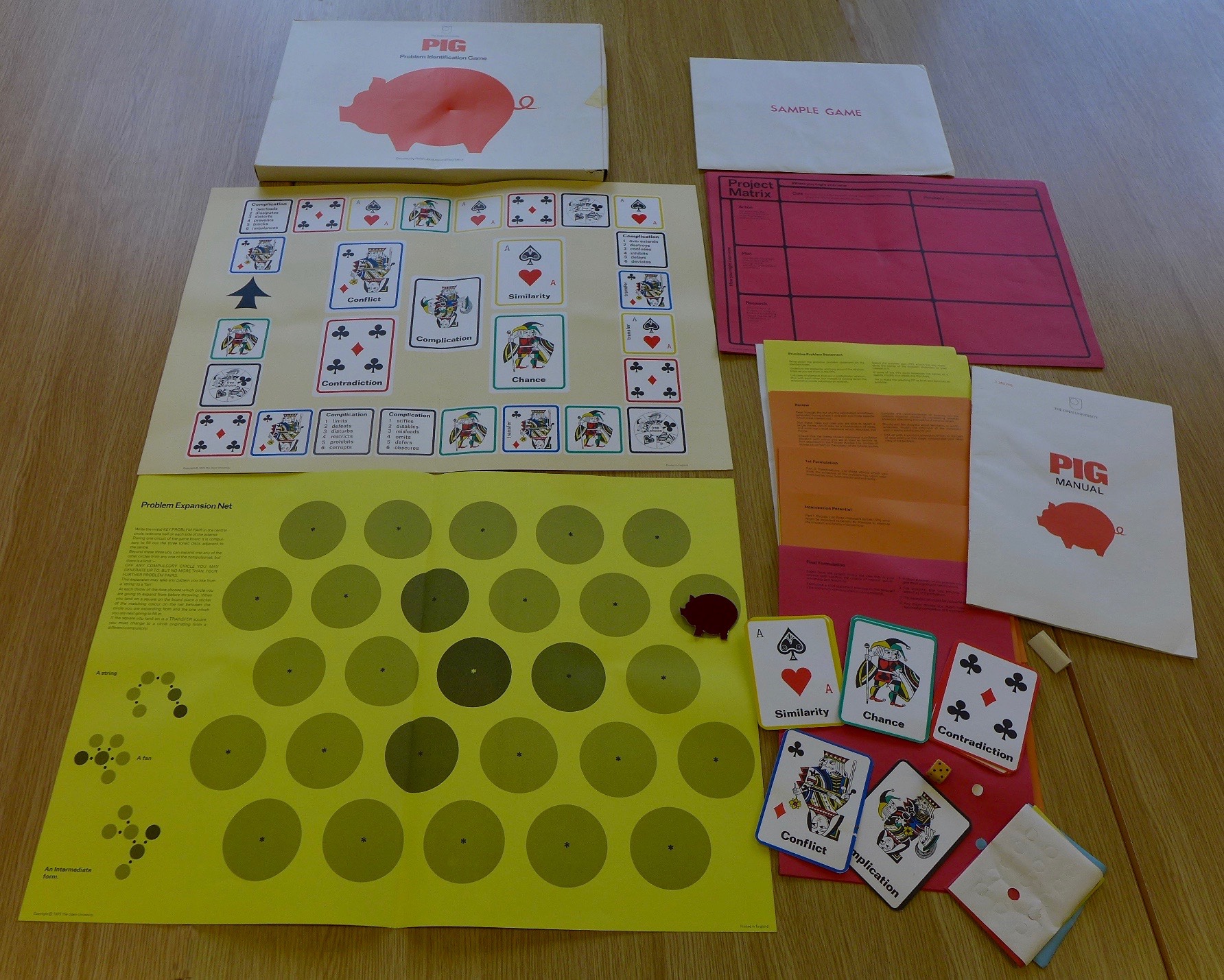 Since the first modules teaching design, through print and broadcast media, OU design teaching has adapted to the opportunities afforded by changing technologies and the various forms of recorded media developments have brought. Now, in the age of the internet, scope has widened for interaction both with learning materials and with peers. One significant development is that of a virtual studio space – OpenDesignStudio, that enables students to post and curate their work to share with their peers and to interact with fellow students around their outputs and ideas. This space, has subsequently been more widely adopted within the OU because of the affordances it offers for visual engagement and the sharing of a wide range of media. OpenDesignStudio has, in some ways, brought design education at the OU full circle back to the design studio which, traditionally, has been the place for the transmission not only of knowledge and skills but also the transmission of designerly ways of knowing and being. The dividing lines between distance and proximate design education have begun to blur, no more so than in this extraordinary pandemic year where approaches that the OU has adopted for five decades have now become necessary in traditional design education institutions too.
If you would like to read the full article you can find it here.