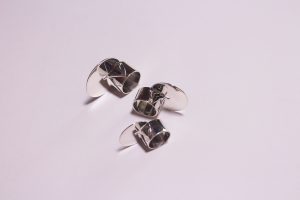 Black Friday, cyber Monday… and all sorts of other market strategies all year around  often feed on our vulnerabilities and mental distress. As Ernest Becker portrayed in The Denial of Death, the consumer 'religion' is just another way to shed away existential terrors, anaesthetise ourselves. But what if things were designed intentionally to reflect a little more rather than a little less? What if it were co-designed with people that have mental health problems?
The idea behind Bidean, a social enterprise I co-founded before becoming a PhD student at the OU, is to co-design objects for wellbeing with people that have mental health problems. The outcomes of these processes ranged from apps to tackle isolation to feather objects for mindfulness, all different designs that respond to insights of those who live with mental distress.
Bidean is currently promoting 4 objects which have been co-designed within our team, and are now sold online!
https://www.bidean.co.uk/products/
The 'I am not dying' ring, for instance, was designed in response to how you feel in a panic attack, and how people around you may respond. It is based on a cognitive technique to deal with attacks that begins by focusing your vision in three specific points, then focusing your attention in three, distinct sounds, and finally three different body sensations. Some co-designers were commenting that the techniques are really good but they needed to wear something that would help begin the process!
The tea towel, on the other hand, is inspired on a tool I use in the workshops themselves, to reflect on the meanings we give to everyday objects. This helps participants discuss design notions in the workshop, but it is a reflective tool in itself!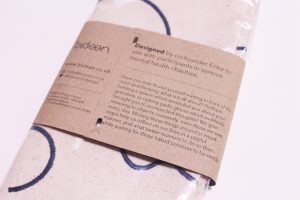 You can see all the objects explained by participants themselves in this video:
Our non for profit reinvests all funds from sales in providing more workshops within the mental health context or mentoring past participants to do their own thing, and we are currently in conversations for a new series in Bethlem Hospital!
Wether it is you who is a little mad, or someone that you know is a little sad, or you just fancy the things we sell, you don't need to stress about Christmas shopping, the profits made will help facilitate more projects within mental health!