We had a fantastic workshop today on how to facilitate progression in OpenStudio. We have reported on OpenStudio successes and scholarship before. This time academics and learning designers from the OU were invited to build on findings from our scholarship into OpenStudio to think about developments and improvements to the studio.
At the workshop, we reported on 1) Statistics of engagement (orange), 2) Assessment of the quality of uploaded images (blue), 3) Interviews with students (green) and 4) OpenStudio conversation analysis (pink).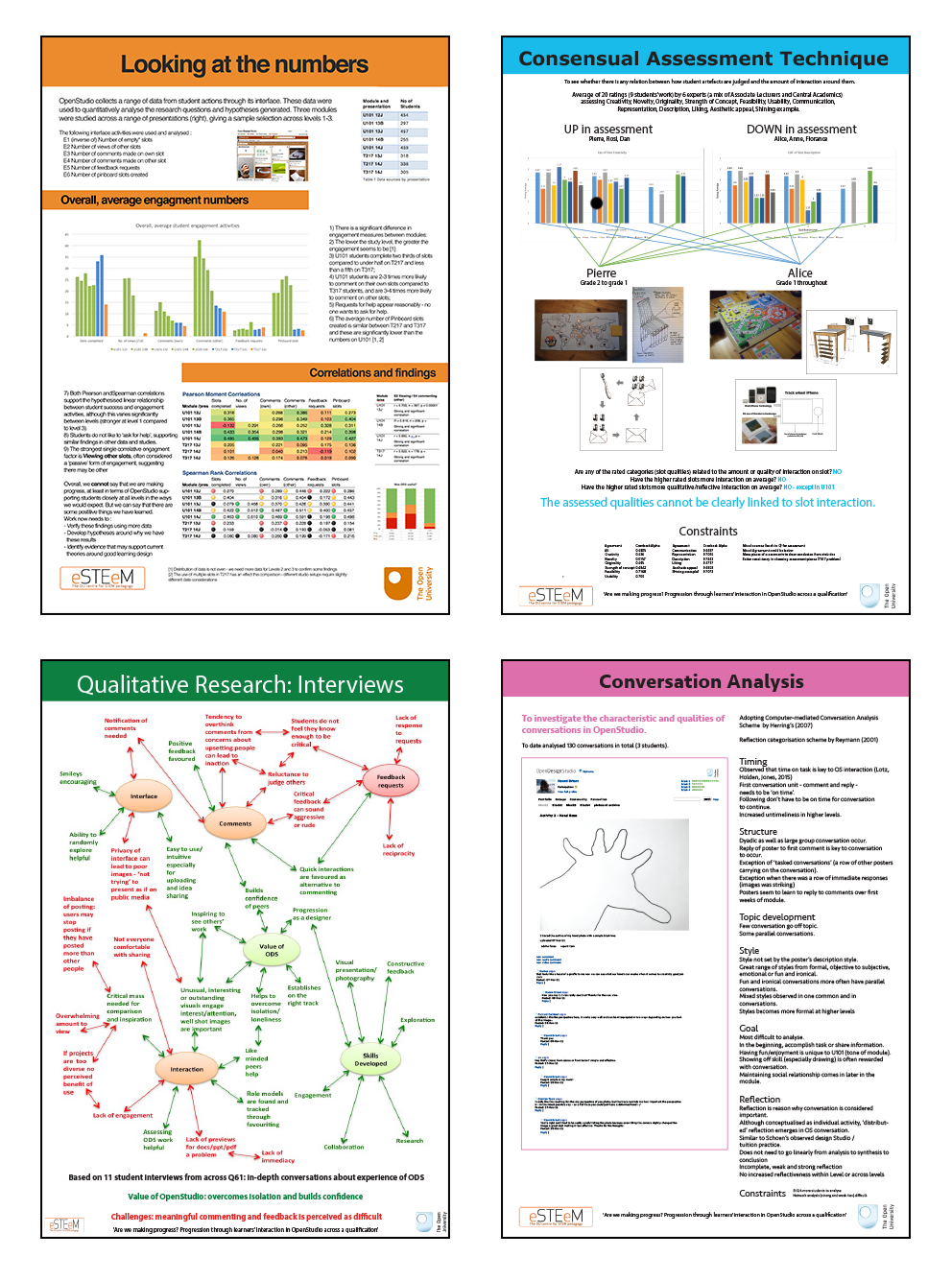 Building on these new insights, the workshop participants conceptualised progression in OpenStudio in different ways. They thought about the progression of learning for students and module teams, as well as learning technology. Factors like generating critical mass, visual impact, showing process and product, the immediacy of engagement, peer-to-peer support, tuition, and most of all building a portfolio of work to show off publicly were discussed.
An online studio of the future was imagined to go beyond the university, to connect to employers and the public much more than it does now.