I was quietly minding my own business on Thursday the 24th of June when not one, but two colleagues emailed me to say that Radio 4's The World at One was discussing heritage buildings and that I might want to listen in. Through the wonders of BBC Sounds I was able to go back and listen to the whole piece and here is a reflection on one part of it.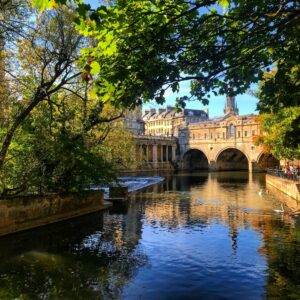 After a discussion on retrofitting heritage buildings in the World Heritage city of Bath (which might form the content of another post!), the program spoke to Robert Jenrick the Secretary of State for Housing, Communities and Local Government. 
He began by emphasising that existing buildings were very important and that 80% of the buildings that would exist in 2050 had already been built. Therefore, retrofitting was a critical action to reduce carbon from the built environment. (See Alice Moncaster's recent post for a compelling explanation of why this is the case). 
So far, so good. However if retrofit of existing buildings is so important why did he then go on to spend most of the rest of the interview talking about what the government is doing to improve new housing?! My suspicion is that it's because the government doesn't really know what to do about retrofit, whereas there is a clearer pathway for improving new build. 
I'm delighted to know that perhaps, if we're lucky, at some point in the next five years, the government are going to increase the level of building regulations to ensure that new homes, on paper at least, will be 'zero carbon ready' (that's right, not zero carbon, but ready to be… ah yes, 'retrofitted' to reach zero carbon). (See my previous post on suitable metrics and building standards).
However, there are approximately 28.5million houses in the UK, the government target for new build is around 300,000 a year (1%) meaning that by 2050 around 8.7million new homes may have been built (always assuming that the target is met which is by no means a certainty. This adds up to about 30% of buildings by 2050 leaving 70% of existing buildings still around. 
So yes, there do need to be policy efforts to improve new builds and to make sure they actually perform as designed, which is often not the case. However, there is a much greater need to retrofit the buildings that we already have and to not build new homes that will need major retrofitting in 10-20 years. Something that would seem akin to 'making a rod for our own backs'. 
After his foray into new build, Robert Jenrick came back on topic and suggested that the government needed to do more on retrofitting, particularly highlighting that owner-occupied homes had low uptake and were hard to target. When asked about heritage buildings his response was that we had to be particularly careful around listed buildings but that everything else was probably fine. Something that my research, and that of others, suggests is untrue given the heritage values that many residents invested in their unlisted older buildings and the effect this has on their retrofitting decisions (see my earlier post on the need for holistic heritage approaches.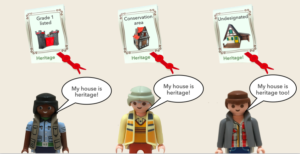 This is perhaps one of the reasons that take up of retrofit in owner occupied buildings is low, because people don't see many of the standard solutions promoted to them as acceptable for their buildings. 
In addition, finding appropriately skilled construction professionals to engage in energy retrofitting is challenging for many homeowners as there is a skills shortage in this area. Another issue is capital costs which can be very significant, especially for 'conservation solutions' (the heritage premium). As highlighted in a recent campaign by The Architect's Journal, VAT is not charged on new build, but it is on retrofit… surely if we desperately need to encourage more energy retrofitting this isn't sending the correct market signals?!
The European Union has stated in its' recent 'Renovation Wave' policy that between 2-3% of the building stock must be retrofitted each year, the UK Committee on Climate Change has said the same  For the UK that's between 570,000 and 855,000 homes a year. At the moment we're nowhere near that figure and are running out of time to make the necessary carbon reductions as highlighted by the latest IPCC report, published today.

Retrofitting existing buildings is critical to reducing carbon and if done appropriately, also has the potential to:
Improve people's health by improving their indoor environmental quality
Reduce fuel bills and help to mitigate fuel poverty

 

And maybe even preserve and retain heritage that might otherwise have fallen into disrepair.

 
The famous climate cartoon seems appropriate here: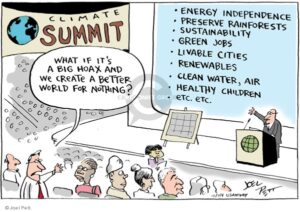 So, I agree with Robert Jenrick that the government needs to do more on retrofitting. But perhaps we need a few more ideas on how to achieve this as it sounds like the government doesn't have too many answers at the moment. 
For starters: 
How about giving retrofit proportional attention for its' carbon impact in comparison with new build in both messaging and policy;

 

Adjusting the tax system to ensure that it is more cost effective (as well as better in carbon terms) to retrofit a building rather than knock it down and build a new one;

 

Developing a national training program to promote the appropriate skills for retrofit amongst built environment professionals;

 

Engaging with home owners to find out what sort of solutions they would find acceptable rather than just assuming that if a building isn't listed then its' heritage doesn't matter?

 

Starting a reasonable national discussion about appropriate levels of thermal comfort that acknowledges and takes action on fuel poverty but also doesn't castigate ministers for suggesting that, just maybe, people should wear jumpers in their homes and not generally expect to live at 25ºC.

 
There is a need to act, and a need to act soon. 
Coming up in a future post: ideas that occupiers could adopt to improve their homes