Several of our PhD students have appeared on this blog since we launched it back in February 2015. This year, we've already been introduced to Adam Parker and his PhD research on ancient magical objects, while Rebecca Fallas gave us the lowdown on her PhD thesis submission (a piece that subsequently got picked up by the Times Educational Supplement). Sian Beavers wrote about her project on 'Classics, Films and Video games', and – moving back into 2015 – we had posts from John Harrison about his work on Georgian Stourhead, and Sophie Raudnitz, who is writing a thesis on memory and forgetting in ancient Greek literature. And then there was that lovely piece about Mair Lloyd's Living Latin project, published last week!
This Autumn we welcomed a host of new PhD students to the department, including some who are co-supervised with other departments such as Philosophy and Religious Studies. Here, three of our newest PhD students introduce themselves and their projects (hint: avid blog readers may recognise one of these students from her earlier post about the Classical Studies MA degree!)
Sarah Middle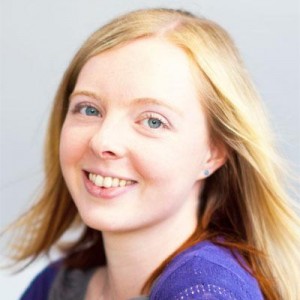 I'm Sarah Middle, and I'm looking at how Linked Data can be integrated with existing research methodologies in the Humanities in general, and for study of the Ancient World in particular. My supervisors are Elton Barker and Phil Perkins from Classical Studies, and Mathieu D'Aquin from the Knowledge Media Institute. Linked Data resources bring together materials held in various digital collections, allowing researchers to find connections between items that might not have been apparent previously. For example, in Classics, Linked Data techniques could be used to create a virtual collection of artefacts that were found at the same site but are now held in different museums, or to link historical texts to the places mentioned within them (such as the Pelagios project). The technology has been around for quite some time, but has only started to be applied to Humanities projects relatively recently. I am really keen to see how this develops, and where Linked Data could best be used to inform the answers to existing research questions.
Before returning to study, I worked as Repository Manager at Cambridge University Library, where I was responsible for managing and curating collections of digital objects, such as articles, theses, datasets, images and videos, as well as advising researchers on how best to describe these materials in order to facilitate their discovery by other users. I had previously worked in other academic libraries, as well as Cambridge's Admissions Office, where I managed digital media projects to encourage students to apply to the university. My previous qualifications include an MA in Electronic Communication and Publishing from UCL, and an MA in Archaeological Research and BA Ancient History and Archaeology, both from the University of Nottingham.
Paula Granados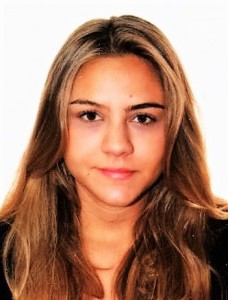 Coming from an art historical background, Paula Granados soon recognised the importance and interdependence of both history and digital technologies. After completing her Bachelor degree in History of Art at the Universidad Complutense de Madrid, she was awarded a Graduate Certificate in Teaching Spanish to Adults (First Class) by the Instituto Cervantes de Londres and Roehampton University which helped her to enhance her research skills. Paula then studied for an MA in Classical Art and Archaeology as an intercollegiate student at Kings College London and University College London, undertaking modules related to classical art and digital humanities. During this degree, Paula gained expertise in academic research related to the classical world and she also developed her knowledge about digital humanities. Her MA dissertation was entitled "HYBRID SCULPTURE, Sculptures from the Seville region, III BC – I BC: Iberian identity and Roman influence", and looked at Ibero-Roman art and the manifestation of cultural contact in artistic artefacts.
Following along the path of her MA dissertation, Paula's PhD research will focus on the study of cultural contacts and identity development in Early Roman Spain through Linked Open Data. Her proposal is the first step of a comprehensive study of cultural, social and political contacts and identities in Early Roman Spain by means of connection to and creation of Linked Data resources. The main problem that this research will address is understanding the dynamics of a colonial encounter where the data is fragmentary, heterogeneous and interdisciplinary. Using Linked Open Data resources and other digital technologies, this study will open up the possibility of making effective relations through large amounts of data. These relations will allow us to provide the data with some relevant context and therefore to interpret, reuse and contextualise the information in a much broader way, aiming to break through the current impasse in scholarship.
Liz Webb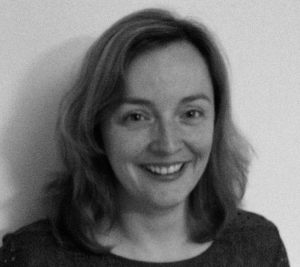 After completing my MA in Classical Studies with the OU in 2014, I was eager to continue my research in more depth. I had thoroughly enjoyed working on my final year dissertation, which focused on vision and hearing in books 1 and 6 of Thucydides' History of the Peloponnesian War. I was particularly intrigued by scholarship about his use of audiences, both internal and external to the text. I also became interested in the application of sensory theory to the classical world and am therefore trying to bring these research interests together in my work.
Recent reception of Thucydides has focused on his role as a political theorist, a military strategist, a scientist and a rhetorician, which brings him firmly into the sphere of a political and intellectual elite. However, I plan to address the limitations of this approach by developing a new framework for experiencing Thucydides.  I am looking to understand how Thucydides immerses his audience in episodes of his history, giving them a sense of presence which forms a point of tension with his detached authorial persona. This will open fresh perspectives on ancient war narrative which will chime with current approaches to in-depth war reporting.
I began my part-time PhD in October 2016, supported by a CHASE scholarship, and my first months have been a thoroughly enjoyable and busy time. The Open University's induction was a wonderful starting point, giving lots of support and advice. My three supervisors, Elton Barker, Eleanor Betts and Emma Bridges, have provided fantastic support and direction in their fields of expertise. I feel very excited about taking my research forward: it really is the opportunity of a lifetime.