Hand and Eye
A couple of recent events  both link making and design.  First a conference on Mathematics and Architecture rather at the edge of this blog and second an exhibition of Lucie Rie pots, perhaps closer to its centre.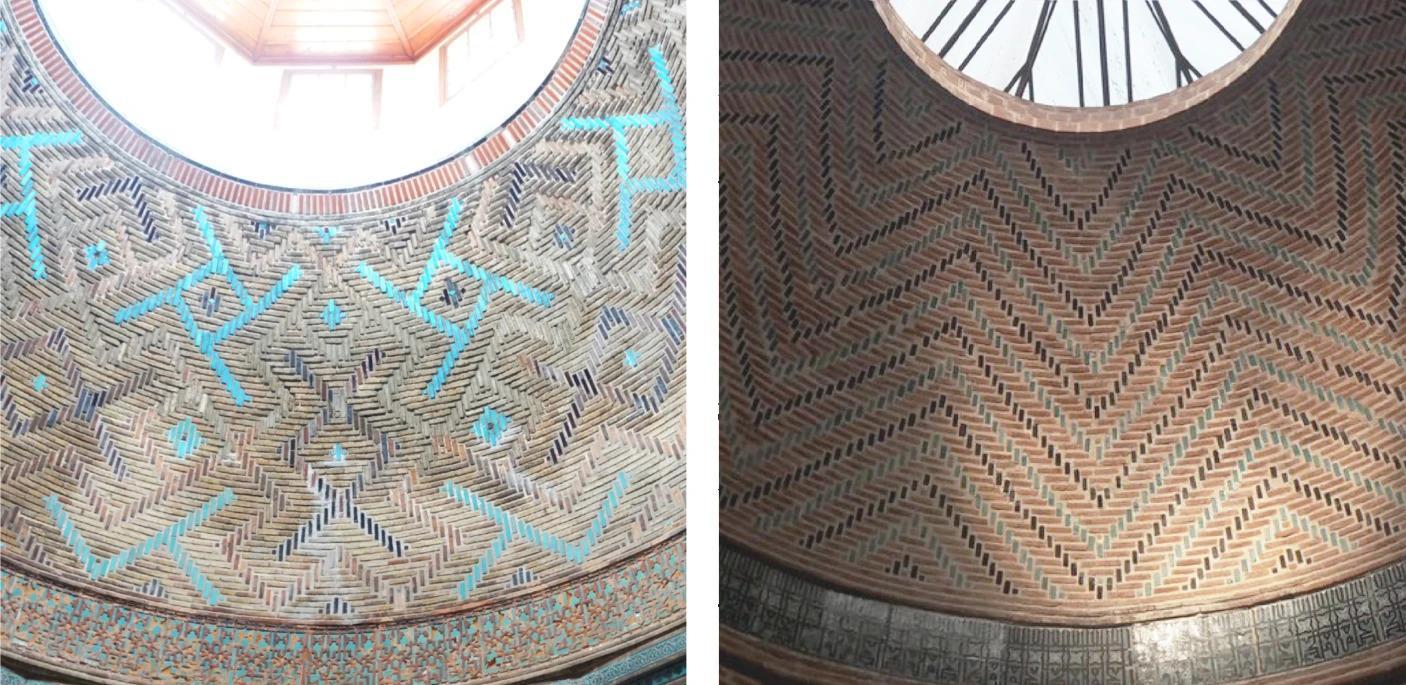 The Nexus Conference on Mathematics and Architecture takes place 12-14 June, 2023 in Turin.  This meeting has run biennially for many years and is a major venue for sharing work on how Mathematics can help the analysis of architectural composition.  The role of generative methods has increased significantly, bridging analysis and design.  They also work the other way, providing tools for design. One aspect that caught my attention is how modelling making provides insight about how architectural form emerges through interactions between hand and eye.  An example is a paper by Mine Ozkar and Sevgi Altun on constructing masonry domes brick by brick. Embedded patterns of bricks (illustrated here from the paper) according to colour and orientation, emerge using 'practical geometry' (an idea set out persuasively by Jim Bennett in an 1998 article on mathematical instruments in making and design).   The conference papers are now available at the Nexus Journal Volume 25 Supplement issue 1 .  (Papers available at the OU library)
Less explicitly about modelling and more about intimate interactions between hand and eye, an exhibition of Lucie Rie pots at Kettles Yard, Cambridge is worth a visit. Some illustrations of Lucie Rie pots are shown here from the Kettles Yard web site. These inspiring artefacts display technical dexterity in colour, shape and texture which create still points for reflecting on making and design.