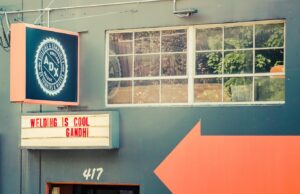 Over a decade ago the term Makerspace, Hackerspace or Fablab would have been a relatively unknown term by the general populous. If the terms were understood then perhaps they would be thought of as niche or even geeky. Today the term Makerspace, Hackerspace or Fablab are more commonly known and to date there are over 97 known spaces in the UK (Nesta, 2020). The types of makerspace are as varied as the concepts behind the groups. In Glasgow the MAKLAB offers visitors professional level, cutting edge digital technology using CAD/CAM process for prototype generation. Whilst the Waiting Room, Colchester, like many community-based makerspaces commits to a more prosaic D-I-Y centred experience, where visitors are encouraged to just 'have-a-go' at hands-on making.
Education institutes are also aware of the value of Makerspaces and Higher education institutions like Cardiff Metropolitan University, Falmouth University, the University of Strathclyde, the University of Kent, University College London and York St John University have all included a Makerspace in their offering to the students.  Cultural and historical landmarks are also offering Makerspaces – e.g. Makerversity at Somerset House, the RSA's partnership with Fab Lab London, and the British Council's Maker Library Network. Councils across the UK have also realised the potential of the Makerspace to bring communities together. Northern Ireland council have invested £350,000 into placing working Makerspaces(NESTA, 2015).
Across the UK
To gain a better understanding of the Makerspace data up and down the country NESTA have commissioned data to be gathered and offered key headlines in a report (NESTA, 2015).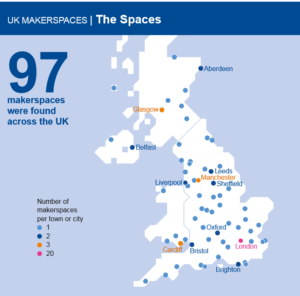 Makerspaces or 'Makespace' can vary from 'grassroots' to professional rent-a space environments Grassroots – as the name suggests means users need not have amassed designer or artistic skills and knowledge on making prior to becoming involved. The rent-a-space or rent technology /machinery space can often be found housed in universities or public buildings and often are available to professional makers. The Grassroots spaces are either locally funded, often used within the community to encourage social interaction, many are run on 'goodwill'.
Hackerspaces are currently on the increase since the country has been in lockdown. Virtual communities of designers and students are sharing their 'hacks or hackmakes' online and contributing hints and tips on how best to hack old or forgotten products. Hackerspaces can also be open in a physical sense to technical makers, people who enjoy making with Arduino DIY kits and example of this is Edinburgh Hackspace. A space which is used by professional makers and novices who enjoy working with their hands.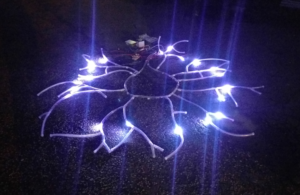 Finally
Whatever the space is called, no matter whether the space is highly gadget led or unapologetically uses traditional crafting tools. Makerspaces offer important and useful space, tools and speakers with knowledge and technical knowhow. Overall these spaces offer specialist individuals a chance to mix with like-minded individuals to focus on creative enrichment. Why not look a space up near you or browse the web for virtual pop-up groups who share maker activities you may just enjoy making stuff and doing more?
References
http://fablablondon.org/
http://makerlibrarynetwork.org/