Our Goal
CONNECT: Inclusive Open Schooling through Engaging and Future-oriented Science is a sustainable model for enabling more secondary schools teachers to adopt open schooling by embedding science-action in the core curriculum through fun participatory approaches.
A science-action makes science more relevant to students by showing them how scientific research and innovation can affect their lives, and how they can use science to make a positive impact as young researchers.
Partnerships between schools, families, universities and enterprises will be established to increase students' interest and confidence with science in life.
Our age is profoundly shaped by science and technology innovations.  Societies must become more scientifically literate to be able to make evidence-based decisions and sustain themselves in our highly competitive world. One solution that has been proposed for increasing students' aspirations in science is to open up school through partnerships and family involvement.
Science education needs to make students more scientifically literate and encourage larger numbers to take up science careers. Open schooling approaches can make science more authentic but tend to be adopted only as extra-curricular activities, in a minority of schools or are limited to gifted and talented students.
Our Research Questions
To make open schooling inclusive and widespread in science education, we believe 3 research questions need to be addressed:
Q1. How can open schooling increase the value and priority of partnership activities and reduce the barriers to entry so more schools teachers are willing and able to adopt them?
Q2. How can open schooling facilitate the interaction between all partners (science professionals, teachers, students, and their families) to result in effective learning experiences linked to Research and Innovation?
Q3. How can open schooling make science careers more inclusive by giving disadvantaged students more experience and insight into professional STEM jobs, supported by teachers, professionals, and their families?
Our Methodology
CONNECT targets learners who lack science capital, making them more confident with using science, giving them contact with science professionals and engaging family members to improve their attitudes towards science careers.
CONNECT outcomes are to facilitate partnership interactions for productive learning linked to R&I, maximise the value of partnerships and reduce barriers to entry, and make science careers more inclusive for disadvantaged learners.
To achieve these, there are 5 outputs:
A structured partnership system to give teachers a step-by-step partnership process to follow, with induction and coaching
A partners-projects database to provide participants with information and best practice guidance
A Care-Know-Do framework for teachers to embed a science-action within a science topics
Customizable project resources about future-orientated scenarios
Partnership policies for schools teachers and experts from universities and enterprises.
CONNECT will create partnerships in Europe, Africa and South America  including 1,000 teachers and 500 science professionals. It will spread to new organisations by establishing a persuasive evidence base and disseminate science-actions globally.
Funder
European Commission. Grant Agreement ID: 872814
Consortium
The CONNECT consortium comprises 10 leading partners in the areas of Science Education, Science with and for Society, Responsible Research and Innovation, Technology and Communication ( 4 Universities, 3 Industrial/Business Companies, 2 Research Institutions, 1 large association of Schools )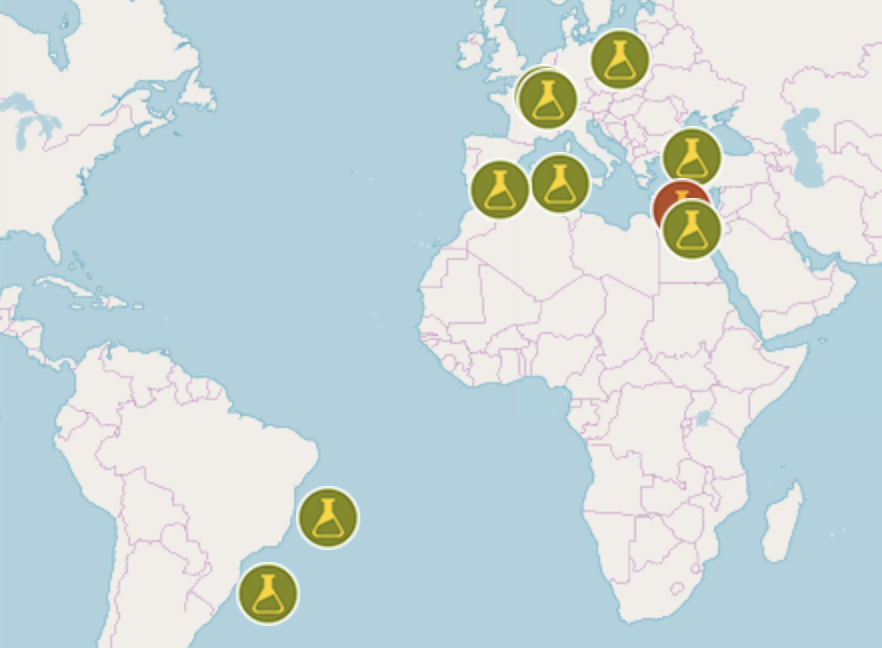 Greece 
01- EXUS SOFTWARE MONOPROSOPI ETAIRIA PERIORISMENIS EVTHINIS
02- PERIFERIAKI DIEFTHINSI PROTOVATHMIAS KAI DEFTEROVATHMIAS EKPAIDEFSIS KRITIS
UK 
03 – THE OPEN UNIVERSITY
04 – MASTERY SCIENCE LTD
Spain
05 – FUNDACIO PRIVADA INSTITUT DE RECERCA DE LA SIDA-CAIXA
Romania
06 – UNIVERSITATEA VALAHIA TARGOVISTE
Brazil
07 – UNIVERSIDADE DO ESTADO DA BAHIA
08 – ASSOCIACAO PARANAENSE DE CULTURA APC
Denmark
09 – FONDEN TEKNOLOGIRADET
Portugal
10- GLOBAZ, S.A.
——————————————-
CONTACTS:
CONNECT is coordinated by
EXUS: Dr  Eva Jaho, Project Coordinator,   e.jaho@exus.co.uk
OU:  Dr  Okada,  Scientific Coordinator,  ale.okada@open.ac.uk
——————————————-