As we grow older, the opportunities to keep growing our creative capabilities and participate in social, cultural and economic life are reduced. Research suggests that active and creative living is a key factor for the health and wellbeing of individuals as they are ageing, but also a key factor for the quality of life and wellbeing of their families, the society and economy at large. So how do we support active and 'creative ageing'?
Existing approaches tend to focus on older people's deficits, their reduced health and wellbeing, reduced mobility, reduced access or ability to access technology etc and seek to explore how to alleviate negative impacts. However, we argue that a new approach is needed which taps into the strengths of older people, their accumulated wisdom, their experience, knowledge and skills, and ultimately recognises and enhances the value of their contribution in society, culture, the environment and the economy.  Wise Connections is a project that aims to create ways to trigger socio-cultural interactions and create opportunities for people to inspire and be inspired by others to do something that they value.  Wise Connections is funded by UKRI under their Healthy Ageing Catalyst programme delivered in collaboration with Zinc.
With project partners in London and Bristol, we have been conducting experiments with a 'box' distributed at homes, GP practices, libraries, coffee shops, to encourage the self-driven discovery and development of ideas/initiatives between older people and people of all ages.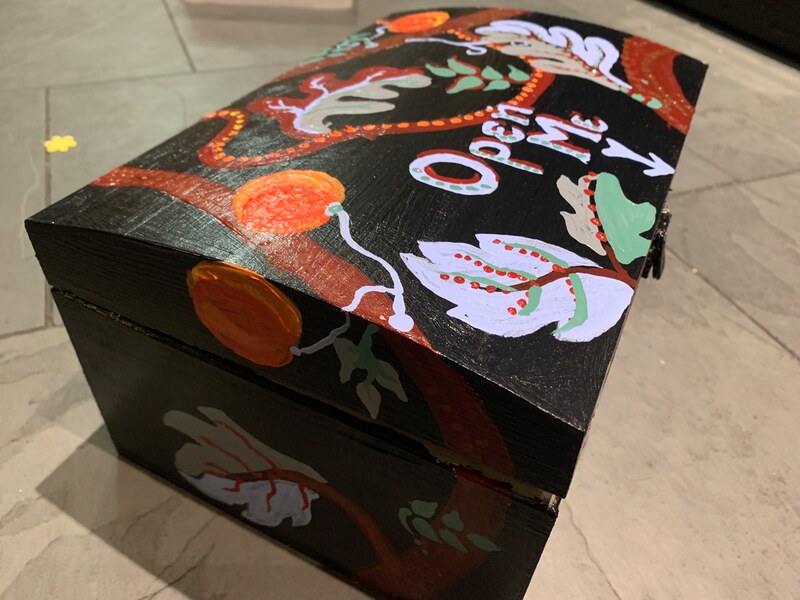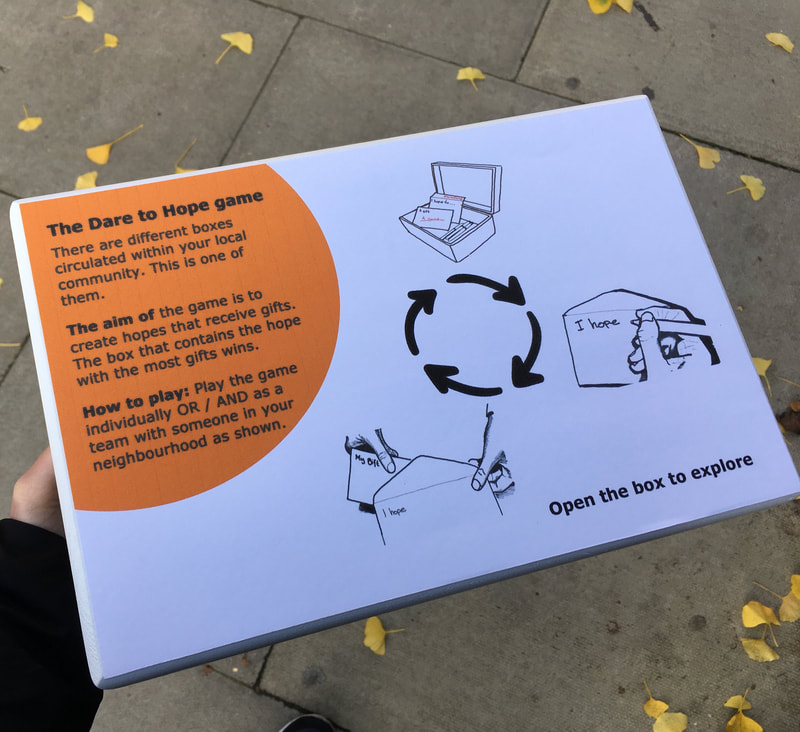 The Dare to Hope box is a playful way to help people express their hopes about their life and their place but also to start thinking about the gifts (ideas, resources, time, skills) that they can offer and mobilise make things happen. The box aims to build action in communities by turning hopes into possibilities.
Since January 2023, the St John's Way Medical Centre in Archway, London, hosted a "dare to hope box" in their waiting room and we recently had a look at some of the hopes and gifts in the box.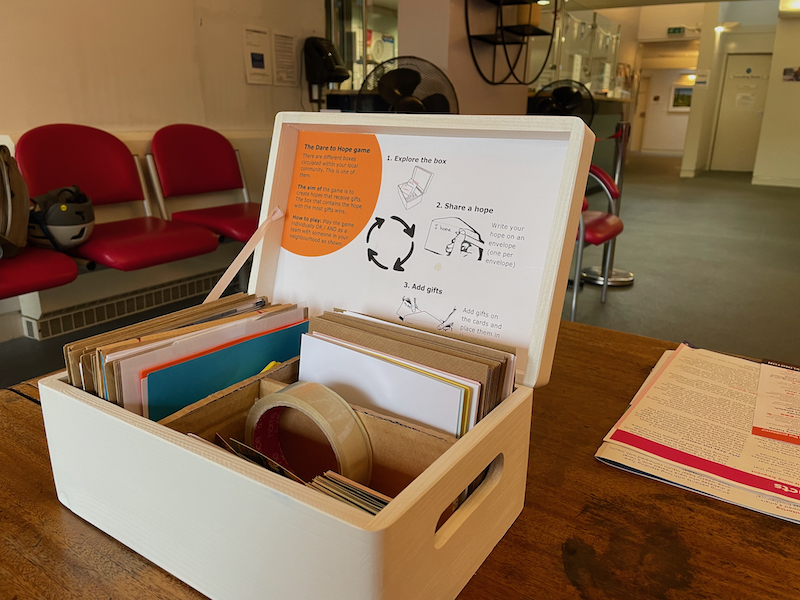 We found a lot of letters about hopes that focused on health and wellbeing. This included hopes about social connection with others, hopes about battling illness but also gifts expressed as wishes or ideas for getting better.
Some hopes and gifts were expressed as lived experiences or wisdoms to big issues such as love. We also found a number of letters addressed to specific recipients that ranged from family members (to my mum, dad or grandparents) to organisations such as the NHS.
Alongside these we found an increased number of sealed letters addressed to imaginary/unknown recipients invited to open the letter only if certain conditions are met, such as:
​"This envelope is to be opened if you have an off day"
We also found some cards advertising a mental health service available to young people in the area called Kooth.
It was very interesting to see how different people approached the box creatively, sometimes 'thinking outside the box', using it to keep children occupied while waiting, but also to show appreciation, share information or connect with others.
We would like to take this opportunity to thank the St John's Way Medical Centre for their openness and trust that made this little experiment possible. We hope you enjoyed the box!
As experiments in Bristol are also underway, with different groups, in different community spaces, we feel excited to learn more about the kinds of interactions our boxes enable and to imagine new ways to employ them for the benefit of people of all ages.
Post by  Theo Zamenopoulos and Katerina Alexiou
​