Design dreams of digital worlds – but is digitech sympathetic?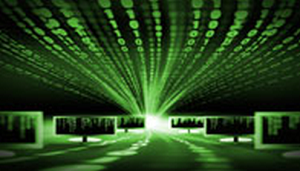 The architectural collective Assemble– winners of the Turner Prize – continue to explore the designed and manufactured world in the second part of BBC Radio 4's series, The Sympathy of Things inspired by John Ruskin's views on aesthetics and the central role of sympathy. With Amica Dall and Giles Smith, the BBC state "The series is an argument for observing our material world better and for understanding the way we make objects, and objects, in turn, make us."
Digital technology includes types of electronic equipment, devices, and software applications that process information in a numeric code (usually binary code). Digital technology creates an illusion of invisibility and dematerialisation, but in reality digital technology depends on the materials needed to build ICT infrastructure, networks, equipment and devices.
Part 2 of the series argues that just as mass production has disrupted and changed our relationship to the material world, so too will digital technology disrupt our relationships in new ways. Technologies structure the way we think, so now there is a question of how digital technologies are restructuring the way we think and live, and how they impact on society, the economy and the environment. But the main focus of the programme is on how digital technologies are transforming design and manufacturing processes and the way we work.
Assemble visit designers and manufacturers who are starting to explore the changes that digital technologies will bring. This is illustrated by companies using digital production technologies to design and make unique products to order, whenever and wherever they are needed, which reduces waste and transportation impacts. Episode 2 includes examples from Unmade – a fashion company using digital knitting machines; IKEA using digital technologies for furniture production; and MIT Computer and Media Labs producing desktop computers and GPS touch screens.
Digital technologies can support sympathetic design and the production of things that can resemble the uniqueness and quality of arts and crafts. Amica Dall said "If we love what we own a bit more we might take better care of it and contribute less to this insane cycle of production and disposal that is spiraling us into this mess."
So will digital technologies radically restructure society and liberate the way we work, particularly the aspects we don't enjoy or find rewarding? Perhaps, but it is likely to depend on who controls the digital technologies that replace jobs. Moreover, how will digital technologies impact on the work we might enjoy, such as creating craft and artisanal products? Assemble argues there will still be a need for inventive, hands-on, messy and collaborative ways of working to find sympathetic solutions to difficult problems, even as we move into an uncertain era formed by digital production technologies, bringing unprecedented change.
More Information
BBC:The Sympathy of Things Part 1
Design dreams of the material world – but is it sympathetic?