An Open University: Final Report
By Richard Holliman, Anne Adams, Tim Blackman, Trevor Collins, Gareth Davies, Sally Dibb, Ann Grand, Richard Holti, Fiona McKerlie, Nick Mahony and Astrid Wissenburg
This is the final report of the Open University's RCUK-funded Public Engagement with Research Catalyst, 'An open research university', a project designed to create the conditions in which engaged research can flourish.
The report describes an evidence-based strategy designed to embed engaged research within the University's strategic planning for research and the operational practices of researchers. This programme of organisational change was informed by action research, working collaboratively with researchers at all levels across the institution to identify and implement strategies that work for them and the stakeholders, user communities and members of the public that engage with their research.
Through a combination of surveys, interviews and interventions, we identified a number of challenges and proposed solutions to address them. For example, we found that researchers have a relatively narrow view of engaged research and the communities with which they interact and very few researchers strategically evaluate their engaged research activities. The report documents some of the interventions we have introduced with the aim of broadening and deepening future researcher engagement, including a definition of engaged research and revised promotion criteria that include knowledge exchange profiles.
In conclusion, we argue that there is still a battle to be won for open and engaged research. For a culture of engaged research to be sustainable in the medium to long-term requires ongoing recognition and acceptance of its progressive value(s) by researchers, universities, funders and ultimately, policy-makers.
Towards an open research university: creating the conditions where engaged research can flourish
By Richard Holliman
In this post, published on the LSE's Impact blog, Richard Holliman argues that questions of quality are at the heart of securing a progressive agenda for engaged research.
Embracing the values of publics, stakeholders and end-users enriches knowledge generation and exchange, improving the quality of research. For the principles of engaged research to become embedded in university cultures of research, however, fundamental changes are required at strategic and operational levels. Richard led a programme of organisational change at the Open University to create the conditions where engaged research can flourish across different academic domains.
Mapping Public Engagement with Research in a UK University
By Ann Grand, Gareth Davies, Richard Holliman and Anne Adams
Notwithstanding that 'public engagement' is conceptualised differently internationally and in different academic disciplines, higher education institutions largely accept the importance of public engagement with research. However, there is limited evidence on how researchers conceptualise engagement, their views on what constitutes engagement and the communities they would (or would not) like to engage with.
This paper presents the results of a survey of researchers in the Open University that sought to gather data to fill these gaps. This research was part of an action research project designed to embed engagement in the routine practices of researchers at all levels. The findings indicate that researchers have a relatively narrow view of public engagement with research and the communities with which they interact. It also identified that very few strategically evaluate their public engagement activities. We conclude by discussing some of the interventions we have introduced with the aim of broadening and deepening future researcher engagement.
Catalysing change: using research findings to embed engaged research
Ann Grand and Richard Holliman
Ann and Rick were invited to contribute a post to the NCCPE's blog about our 'Mapping…' paper..
The NCCPE's recent web poll suggested that respondents' attitudes to engagement are shifting. Certainly, more and more higher education institutions are embracing engagement and acknowledging its public value for their researchers and institutions. However, rather than trying to unpick the value of engagement, the questions we asked (along with colleagues Gareth Davies and Anne Adams) in a recent piece of research were ones that are asked less often.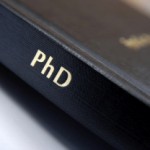 An engaging thesis
By Richard Holliman
As part of the Engaged Futures consultation, the NCCPE asked people to share their visions of what the engaged university might be like in the future. Here Richard Holliman, from 2012-2015 the Open University's Champion for Public Engagement with Research shares his views.