This post was originally posted on The Orb, the Open University's open research blog, by Isabel Chadwick, Research Data Management Librarian at the Open University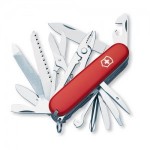 The Research Data Management project is working to build a suite of tools which will enable OU researchers to manage, share, publish and archive their research data. I am pleased to announce that the first tool in this suite, the Research Data Catalogue is now live.
The Research Data Catalogue is facilitated by a new item type – "Research Dataset Record" – in ORO, the OU's institutional repository. At this stage, ORO can only accept records which describe research datasets (what they are and how they can be accessed) the datasets themselves should not be deposited in ORO.