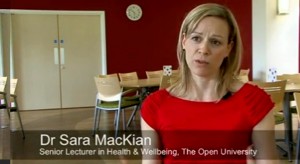 In July 2011 I posted about my experiences with a media training day at The Open University. The day found me traipsing through a graveyard tossing Tarot cards over my shoulder and I have kept the results well hidden until now!
But as my book is now out I thought it might be a good time to share the video from that training day with you, as it gives a flavour of some of the things I explore in the book. So here it is!: Introducing an everyday spirituality…
As I say in the clip, through my research I found that people's experiences with spirit in the modern world can have a profoundly therapeutic impact in their lives. This is something the academic literature to date has tended to ignore. My intention with the book, therefore, is to develop a deeper understanding of spiritual evolution in modern Western societies by putting 'spirit' right back at the heart of spirituality.