Ideas about a scholarship of engagement are increasingly generating interest among academics, across the higher education sector, and within stakeholder groups and user communities. New challenges and opportunities are being addressed as academics work with peers, and sometimes also with user communities, to envisage, theorise and instantiate new places, spaces and methods for public engagement.
In so doing, scholars are connecting with the engagement agenda as they work to identify, and increasingly to assess, more effective ways of generating, representing, circulating and debating knowledge in the public sphere.
In exploring this changing culture colleagues and I at the Open University organised an Engaging Research seminar series (for further details, see below). You can view the archived recordings of the 12 seminars in this series at the following location: http://weblab.open.ac.uk/catalyst/per-seminars
In part we organised this seminar series in response to sector-wide changes to the way research is routinely conceptualized. This shifting agenda is illustrated by the need to plan pathways to impact and by the recent Research Excellence Framework (REF 2014). To meet requirements of the REF Units of Assessment (UoAs) included assessments of the impacts arising from their research. Evidence of changes, effects or benefits arising from public engagement could count as impact.
It should come as no surprise that, alongside other formulations of impacts, academics produced case studies to demonstrate evidence of reach and significance in relation to public engagement with research.
The advent of a scholarship of engagement, and of an emergent community of practice, is apparent in the UK and internationally. However, uptake is far from comprehensive; enthusiasm for engagement remains uneven across the HE sector and within and across academic fields.
And significant challenges remain, not least in terms of defining success and failure in relation to public engagement activities, to what extent publics value different engagement practices, and how we plan for, enact, and measure the impacts arising from engaged research.
At the Open University we have contributed to this agenda through our work on two RCUK-funded projects: Public Engagement with Research Catalyst, 'An Open Research University'; and the School-University Partnership Initiative, 'Engaging Opportunities'.
Through these two related projects we organised a seminar series involving 12 distinguished speakers. These scholars of engagement explored topics as wide ranging as: participatory design; social exclusion; the creation of engaged research communities; the use of technologies to co-create supportive learning spaces; who could (and who should) benefit from engaged research; citizen-led social innovation; approaches to evaluation, etc.
You can view the archived recordings at the following location: http://weblab.open.ac.uk/catalyst/per-seminars
---
Acknowledgements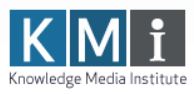 The seminars were made possible through the Open University's RCUK-funded Public Engagement with Research Catalyst, 'An open research university'.
Ann Grand and Richard Holliman organised the speaker programme. Chris Valentine and Trevor Collins from the OU's Knowledge Media Institute organized the recording and archiving of the seminars.
Engaging Opportunities is an RCUK-funded school-university partnership with the Denbigh Teaching School Alliance. To find about more about RCUK's School-University Partnership Initiative (SUPI), select: http://www.rcuk.ac.uk/pe/PartnershipsInitiative.