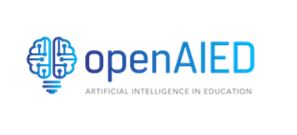 openAIED Special Interest Group
12th May (14:00 – 15:00)

We would like to invite you to the first openAIED SIG meeting of 2021. This informal meeting will allow you to participate in steering the upcoming plans of the openAIED SIG which will be introduced by Dr Duygu Bektik and Dr Francisco Iniesto.
Duygu and Paco will present their latest updates around their work as well as the direction of the SIG, which will be followed by roundtable discussions. We would be delighted to hear what you are doing in this area, what you would like to get out of this group, and how to steer the SIG's future.
Join this meeting to decide together the openAIED SIG agenda for 2021!
Please email openTEL for an invite or to be added to the openAIED mailing list.