Abstracts and biographies from openTEL's Show & TEL February presentations.
Link to Recording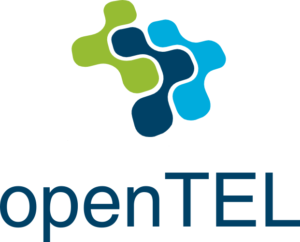 Presentation 1: Professional learning at scale: the development and evaluation of an online Global AMR Curriculum
Koula Charitonos, Rachel Mcmullan, Saraswati Dawadi
Abstract
Antimicrobial resistance (AMR) is recognised as one of the most serious global threats to human health in the twenty-first century. Tackling AMR requires the development of robust surveillance systems to gather AMR-related data which can be used locally, nationally and globally to inform treatment and policy and to identify emerging threats and long terms trends. Strengthening surveillance, particularly in low-middle income countries (LMICs) where the burden of infectious diseases is highest and healthcare systems are weaker, requires the development the knowledge, skills and understanding of AMR amongst the AMR workforce. In this talk we will describe the OU's development and evaluation of an online global AMR curriculum designed to support a range of AMR stakeholders across 24 countries to increase their knowledge, skills and understanding of AMR in order to improve capacity for AMR-related surveillance in LMICs.
Bios
Koula Charitonos
Rachel Mcmullan
Saraswati Dawadi

Presentation 2: Preconceptions and early views of OU's younger students
Felipe Tessarolo, Maria Aristeidou
Abstract
The sudden transition from face-to-face into distance learning activities in higher education during the Covid-19 pandemic has highlighted the need to improve student induction and transition into distance learning settings. This study explores the experiences of first-year students at The Open university. Semi-structured interviews were conducted with students, aged 18-19, who transitioned from a face-to-face environment (school, college or another university) to distance-learning higher education. Thematic analysis yielded themes related to students' early perceptions on distance-learning, experiences with learning and assessment, and social interactions. Noteworthy findings include students' early misconceptions of distance-learning, distance-learning as a shelter for students with mental health issues, views on hybrid learning and continuous assessment, and approaches to socialising. Insights from this study have implications for how universities with new and existing distance learning practices design their induction and support programmes to facilitate student transition and enhance the first-year student experience.
Bios
Felipe Maciel Tessarolo
Felipe Maciel Tessarolo is a Learning and Teaching Enhancement Manager in IET at The Open University and is a PhD candidate in Media Studies, MSc, BA.
Felipe joined The Open University in 2021 as a Media Assistant and his previous work is related to the social sciences with an emphasis on social media research, communication, fake news and digital influencers. He worked for more than 10 years in higher education as Learning Designer, Coordinator of Research and Innovation Projects, Head of Department, and lecturer.
Dr Maria Aristeidou
Dr Maria Aristeidou is a Lecturer of Technology Enhanced Learning and she has been with The Open University (OU) since 2012. Her research focuses on the design and evaluation of engaging learning technologies and the evaluation of the higher education experience. She is the OU principal investigator for the Erasmus+ VISITOR project, which is developing virtual visits to museums for schools. She also holds university scholarship funding to explore OU students' views around online remote exams and the OU younger student experience. Maria is a Fellow of the Higher Education Academy, an Associate Editor for the Citizen Science: Theory and Practice journal, and an active member of the European Association of Technology-Enhanced Learning.

Presentation 3: Virtual Museum tours for schools: teachers' experiences and expectations
Maria Aristeidou, Theofanis Orphanoudakis
Abstract
VISITOR (virtual museums in the covid era) is a European research collaboration among universities and small organisations, funded by Erasmus+. The project was inspired by the museum and school closures during the pandemic and aims to develop Virtual Museum tours for schools. Resources and tools developed in VISITOR will enable teachers to create their own themed museums. The result will be an innovative solution for teachers who want to engage students in visiting more than one museum at a time, and develop creative activities that span across location, discipline, and point in history. While there are studies exploring the experiences of virtual museum tour visitors, the work presented today is a first step towards understanding the views and experiences of teachers as potential users of such virtual museum tours. Insights from a survey with 101 teachers in Greece and the UK shed light on their motivations and challenges when engaging with their students in such activities. Our survey findings inform the design and development of the VISITOR tools and resources, but can also contribute to design decisions on other relevant applications.
Bios
Maria Aristeidou
(see above)
Dr Theofanis Orphanoudakis
Dr Theofanis Orphanoudakis received his Dipl-Ing. degree in Electrical and Computer Engineering in 1995 and the Ph.D. in Telecommunications in 1998, both from the National Technical University of Athens. Since 2013 he has been with the Department of Sciences & Technology of the Hellenic Open University, currently as an associate professor and director of the Digital Systems and Media Computing Laboratory (DSMC). He has over 70 publications in international journals and conferences in the above-mentioned areas and is serving as a journal handling editor, TPC member and reviewer for several scientific journals and conferences. Dr Orphanoudakis is a senior member of the IEEE and the Technical Chamber of Greece.
CLICK HERE FOR AGENDA
Link to Recording 
Presentation Postponed:
Redesigning Product Pathways
Gerald Evans, Dot Coley, Alice Gallagher

Abstract
A brief overview of three areas of work led by members of the learning design team as part of the foundations of change initiative, aiming to improve the design of learning materials for student success by putting together a set of recommendations on consistent module structure and clear use of language, embedding student voice in module design, and building in inclusion and accessibility from the earliest stages of planning, design and production.
Bios
Gerald Evans
Gerald is Head of Learning Design at The Open University, having previously worked as a Learning Designer and Project Manager within the OU. He has an MBA and Senior Fellow accreditation with Advance HE in the UK (SFHEA) and has presented papers at conferences on collaborative learning, learning analytics and history of Learning Design at the OU.
Dot Coley
Dot is a Senior Learning Designer at The Open University, leading on Student Voice for the learning design team. She has a keen interest in how staff involved in the design and production of online and distance higher education can work in partnership with students to represent their voice and breadth of needs.
Alice Gallagher
Alice has been at the OU for 14 years, working across a number of production-related roles. She joined the OU from educational publishing and has worked as a Editor, Media Production Manager, Senior Product Development Manager, Senior Learning Designer and most recently as Programme Manager for the Foundations Programme. She is a certified Change Management Practitioner and is currently studying for a Senior Leader Apprenticeship with the OU.