THEME: LEARNING IN AN OPEN, CONNECTED WORLD AND AT SCALE
OER World Map
Dr. Rob Farrow, The William and Flora Hewlett Foundation, 2 years
About: The OER World Map collects and visualizes data on the growing number of actors and activities in the field of open education worldwide. The goal is to accelerate the evolution of the global OER ecosystem by providing a comprehensive and responsive picture of the OER movement.
UK Open Textbook Network
Prof. Martin Weller, The William and Flora Hewlett Foundation, 1 year
About: Open Textbooks have seen impressive growth and impact in the North American context. With the exception of Siyavula in South Africa however, the open textbook model has largely been restricted to North America. Whether this is a result of particular contextual dependencies (such as the relative cost of textbooks) or because this is where the funding and interest has been focused is as yet unknown. The aim of this project then is to test the transferability of this model to a new context, namely that of the UK.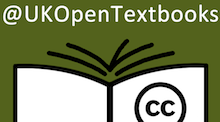 THEME: DESIGN AND ANALYTICS IN LEARNING
Data-informed Learning Design for Future Schools
Dr. Wayne Holmes, BNU Beijing Normal University, China, 1 year
About: Current online courses, including those at the Open University, have tended to adopt a predominantly content-centric approach to teaching and learning. They often only provide access to resources such as e-textbooks and videos, rather than leveraging the affordances of online interactive technologies (e.g. to facilitate genuinely collaborative learning opportunities). In fact, effective online teaching involves active pedagogies and robust learning design in order to enhance learning outcomes. The Data-informed Learning Design for Future Schools project uses learning analytics to investigate the efficacy of patterns of learning design activities in online courses.
THEME: LANGUAGE LEARNING LANDSCAPES
Evaluating and Upscaling Telecollaborative Teacher Education 
Dr. Timothy Lewis, EC: H2020 European Commission, 2 years
About: The aim of the project is to study the impact of engaging in telecollaboration on trainee teachers in the countries involved and, if successful, to work with public authorities to upscale the use of telecollaborative exchanges in Initial Teacher Education.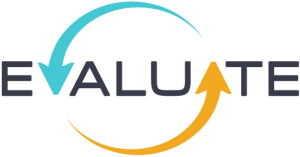 British Council MENA Research – Online Learning in Tertiary Education in MENA
Prof. Agnes Kukulska-Hulme, British Council, 6 months
About: There is an identified need to provide flexible access to tertiary education for people who may be working, have family commitments, or are mobile (such as refugees). The region also faces challenges in serving an increasingly large youth population. While online learning holds potential for high-quality learning opportunities, there are a number of limitations, not least that online models of learning are less well-regarded in the MENA region than in many other parts of the world. To prepare for any changes that may happen regionally, as well as to better understand the barriers to the recognition and acceptance of online learning by ministries and governments alike, the British Council commissioned a research study to assess the potential of, and hindrances to, online learning in the MENA region.
Evaluation of Telepresence in Theatre (Consultancy)
Dr. Koula Charitonos, Coventry University, 1 month
About: Dr. Koula Charitonos, a Lecturer at the Institute of Educational Technology in the Open University, started working with academics at the University of Tampere (Finland) and Coventry University (UK) in the project Immersive Telepresence in Theatre. This project explores the potential of telepresence to facilitate international virtual mobility collaboration between theatre students in Europe, with a particular focus on teaching and learning in the field of performing arts.
FIAP Evaluation for Refugee Action
Dr. Koula Charitonos, Refugee Action, 1 year
About:Response to a tender from Refugee Action (UK) to conduct an evaluation of their Frontline Immigration Advice Project (FIAP). The evaluation is to take place over a period of 17 months (Feb 2018 – June 2019). It will include a survey of organisations that have taken part in FIAP and interviews with about 20 people (face to face and/or Skype. The FIAP training programme was delivered via Skype sessions to organisations across the UK delivering frontline advice. They are looking to improve it and extend it to mobile learning.
THEME: CITIZEN SCIENCE
Examining learning processes through the integration of two informal science learning approaches: Natural History Museum-led citizen science
Dr. Christothea Herodotou, National Science Foundation, 4 years
About: LEARN CitScience is a 4-year project that examines how young people aged five to 19 years old learn through and benefit from participating in citizen science activities, in particular, BioBlitzes and other short-term events, longer-term outdoor monitoring projects, and online platforms such as the Zooniverse. The study employs observations, surveys, interviews, and learning analytics to explore three overarching questions about youth learning
https://iet.open.ac.uk/projects/examining-learning-processes-through-the-integration-of-two-informal-science-learning-approaches-natural-history-museum-led-citizen-science
m-Evaluate: Devising an evaluation framework for the design and use of mobile learning applications in early years' education
Dr. Christothea Herodotou, BRITAC British Academy, 1 year
About: This study will provide robust evidence about the impact of selected mobile applications on the learning and development of 5-years old and produce a research-based evaluation framework. This will be achieved through a mixed-methods methodology (randomised control trials, observations, interviews) working in a participatory manner with participating teachers and researchers.
https://iet.open.ac.uk/projects/m-evaluate
THEME: INCLUSION
Embedding and sustaining inclusive STEM practices
Dr. Trevor Collins, Higher Education Funding Council in England (HEFCE), 2 years
About: This project unifies the institutional priorities of the partners to be inclusive and open, celebrating and encouraging diversity in education and research. It will enable us to compare effective practices and share approaches to designing and delivering inclusive education suitable for everyone.