Professional biography
I was first employed at the Open University from 2007 until 2017, initially as an Associate Lecturer and later as a Lecturer in Classical Studies. I then spent three years at the Institute of Classical Studies (School of Advanced Study, University of London) as Public Engagement Fellow in Classics. I returned to the OU in 2021 and am now Staff Tutor and Lecturer in Classical Studies.
I completed my PhD in Classics at the University of Durham (2000-2003), with a thesis on the ancient reception of the Persian king Xerxes. Prior to that I studied Classics, first for a BA (1995-1999) and then for an MSt (1999-2000), at Brasenose College, Oxford.
As well as focusing on research and teaching in Classical Studies, I am committed to making arts and humanities research accessible to audiences beyond academia, and to fostering collaboration and conversation between academics and wider communities.
Research interests
My research interests cover the broad span of ancient Greek literature and its reception from antiquity to the modern day, with a particular focus on epic poetry, drama, and historiography.
I have a particular interest in cultural responses to armed conflict. Previous publications have focused on the reception of the Persian Wars: these have included the monograph which developed from my doctoral thesis, Imagining Xerxes: Ancient Perspectives on a Persian King (Bloomsbury, 2014), and an edited volume, Cultural Responses to the Persian Wars: Antiquity to the Third Millennium (ed., with Edith Hall and P.J. Rhodes, Oxford University Press, 2004). More recently I have moved from thinking about historical conflicts in the ancient world to the way in which wars are depicted in myth. My current research project focuses draws comparisons between the representations of soldiers' wives in ancient Greek epic poetry and Athenian tragedy and modern-day 'military spouses'. This will be published by Oxford University Press as Warriors' Wives: Ancient Greek Myth and Modern Experience in 2022.
I am also interested in the processes by which creative practitioners adapt and recreate ancient myths. This has in the past resulted in a special issue of the OU open access journal Practitioners' Voices in Classical Reception Studies, 'Remaking Ancient Greek and Roman Myths in the Twenty-First Century' (2017). I also co-edited, with Djibril al-Ayad, an anthology of creative writing and accessible essays on the theme of ancient monsters: Making Monsters: A Speculative and Classical Anthology (Futurefire.net, 2018).
Teaching interests
I chaired the production of the OU module A229, 'Exploring the Classical World', from 2015 to 2017 and am currently Deputy Chair of the A229 module team. I am also writing materials for A350, a new third-level undergraduate module on ancient myth.
I am currently an Associate Lecturer on the OU Level 1 Arts and Humanities module A112, 'Cultures'.
Impact and engagement
As Public Engagement Fellow at the Institute of Classical Studies (2017-2020) I gained expertise in supporting and facilitiating public engagement with research.
Past and current public engagement activites include:
Event organiser for the Being Human Festival: Weaving Women's Stories (2018) and Making Medusa (2019)
Course author, 'Introduction to Public Engagement with Research' (free online self-study course, available here)
Evaluation advisor for 'Visualising War: Interplay between Battle Narratives in Ancient and Modern Cultures' (University of St Andrews), 2020.
Public engagement advisor on the AHRC-funded project 'Beyond Notability: Re-evaluating Women's Work in Archaeology, History and Heritage in Britain, 1870-1950' (project start date October 2021)
I very much welcome opportunities to support academic researchers to develop an understanding of effective public engagement, so do get in touch if this is something which interests you.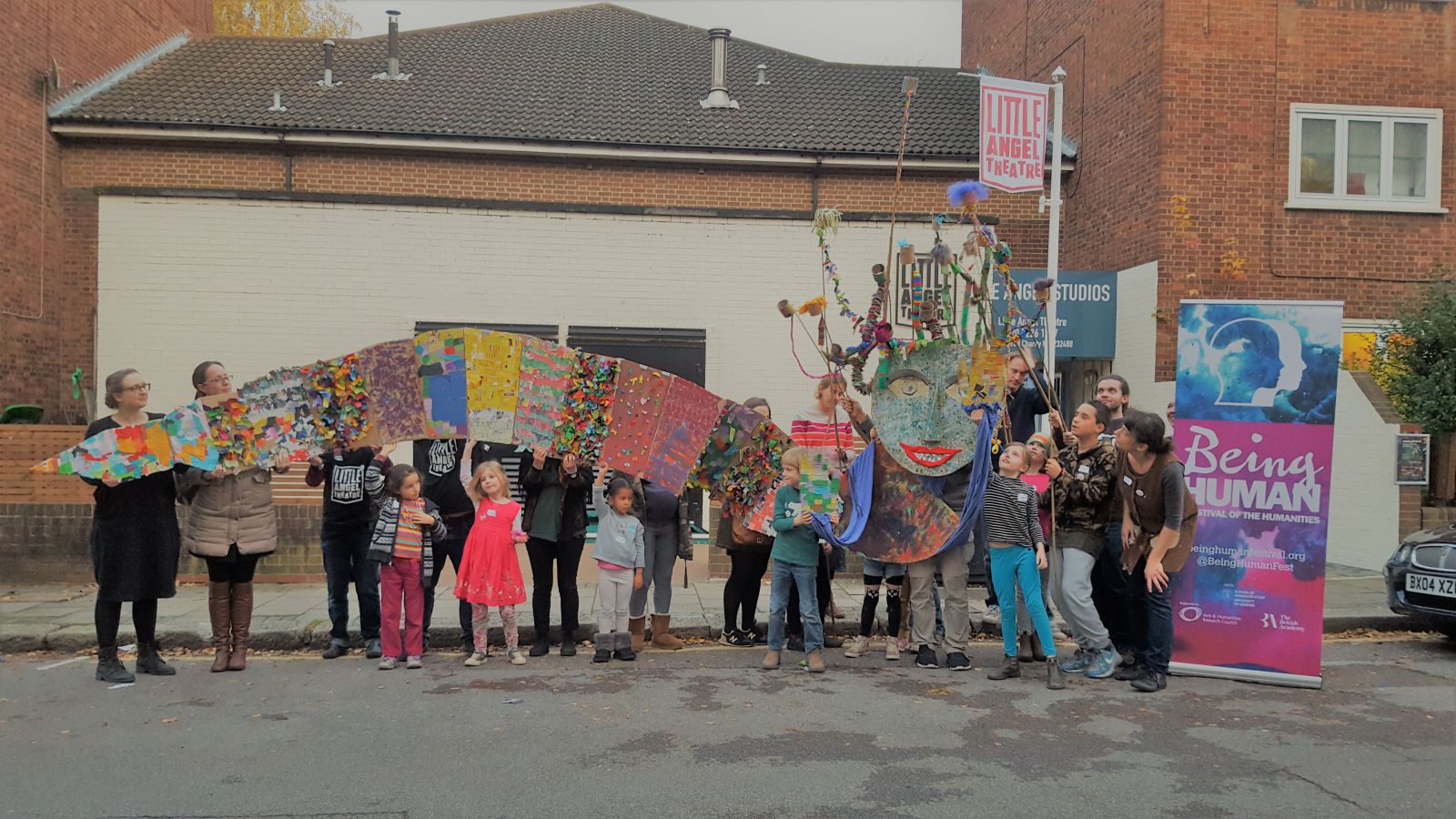 Publications
Journal articles
[Subject Review] Reception (2021-10)
Bridges, Emma and Stead, Henry
Greece and Rome, 68(2) (pp. 348-352)
---
Small grants, big impact: The Institute of Classical Studies' seed funding scheme for public engagement (2021-09-21)
Bridges, Emma
Research for All, 5(2) (pp. 290-301)
---
Authored books
Warriors' Wives: Ancient Greek Myth and Modern Experience (2023-09-21)
Bridges, Emma
ISBN : 9780198843528 | Publisher : Oxford University Press | Published : Oxford
---
Imagining Xerxes: Ancient Perspectives on a Persian King (2014-11-20)
Bridges, Emma
Bloomsbury Studies in Classical Reception
ISBN : 978-1-47251-137-9 | Publisher : Bloomsbury | Published : London
---