Mark Fenton-O'Creevy is Professor of Organisational Behaviour at The Open University Business School 
His research and scholarship is focused on three primary areas: -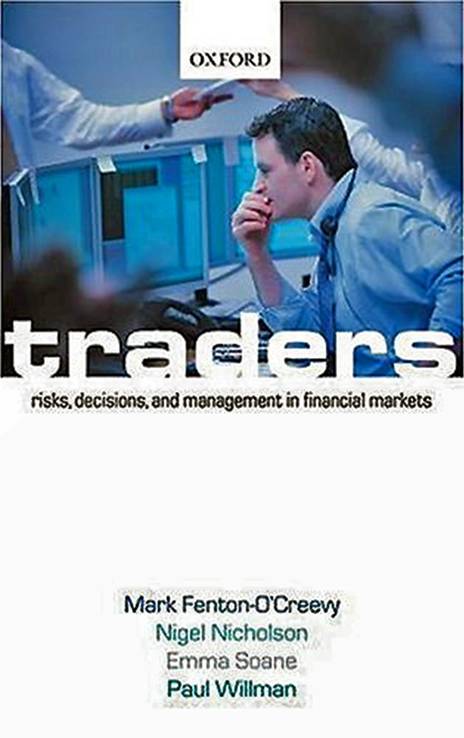 1) He is a member of an EPSRC/ESRC/NERC funded network on Challenging Radical Uncertainty in Science, Society and the Environment (CRUISSE) a collaboration between leading UK universities and major companies, NGOs and government agencies focused on high impact decision-making in contexts of  radical uncertainty. He has a long standing interest in the work, behaviour and performance of professional traders and the role of emotion in financial decision-making for traders and investors. This has more recently turned to a broader interest in the psychology of financial behaviour and in bringing together insights from the social sciences and technology to provide support for effective financial decision-making and decision-making under radical uncertainty more broadly. 
2) He studies the ways in which business and management practices develop and are transformed or corrupted within businesses and organisations. Particular interests include the transfer of HR practices between different national settings and the professional practices of traders in investment banks.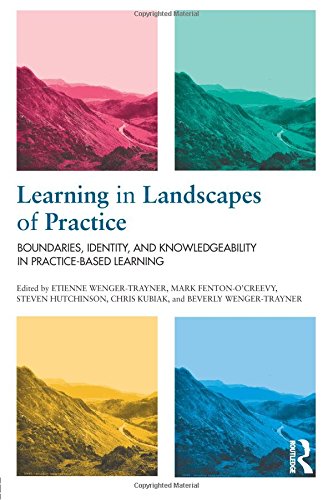 3) He has a profound interest in the relationship between formal and informal learning. He spent five years running a Centre for Excellence in Teaching and Learning the Centre for Practice-Based Professional Learning (http://cetl.open.ac.uk). His book on "Learning in Landscapes of Practice" with Etienne Wenger-Trayner, Beverly Wenger-Trayner, Chris Kubiak and Steve Hutchinson, builds on Etienne's prior work on communities of practice and the work of the OU Centre for Practice-Based Professional Learning. He codirects the AACSB Seminar on Online and Blended Learning. From 2005 to 2010 he was Director of a government funded Centre for Excellence in Teaching and Learning - the Centre for Practice-based Professional Learning across four faculties of The Open University. He was awarded a National Teaching Fellowship in 2007 and was made a Senior Fellow of the Higher Education Academy in 2009.
Mark has led a varied career. He has at various times worked as a school groundsman, a commis chef, a mathematician in a government research establishment, an outdoor pursuits instructor, a teacher of mathematics, a therapist with emotionally disturbed adolescents, a management consultant, and latterly a business school academic.
His academic development has been equally varied. His first degree is in pure mathematics. Subsequently he studied psychotherapy and psychology before later taking an MBA and PhD at London Business School, where he joined the faculty to start his academic career. While his early research was firmly routed in the traditions of occupational psychology, he increasingly draws on other disciplines (primarily economics and sociology). His research on the role of traders in investment banks and management practices in multinational firms contributes to fields such as international business, behavioural finance, the sociology of markets, consumer behaviour, industrial relations, strategic decision-making and cognitive psychology.
He acts as a consultant to a range of organisations with a particular focus on change management and international HR management and on supporting and improving decision-making processes.
His radio and television appearances include on BBC Radio4's MoneyBox, Scottish Television's "Stopping Scotland's Scammers" and live on BBC1's "Right on the Money". He has acted as an academic advisor to BBC programmes: The Money Programme; documentary series 'Can Gerry Robinson Fix the NHS'; 'The Love of Money'; Escape from the Boardroom; and (with Adrian Furnham) created the 'Big Money Test for the BBC's LabUK and the Watchdog programme.
He has authored articles for the Financial Times and the Daily Telegraph and a wide range of magazines.