Paul's research interests and expertise lie at the intersection between language and cognition. He has applied this interest to understanding how children learn language.
Language Acquisition: The Basics 
Language Acquisition: The Basics is an accessible introduction to the must-know issues in child language development. Covering key topics drawn from contemporary psychology, linguistics and neuroscience, readers are introduced to fundamental concepts, methods, controversies, and discoveries. It follows the remarkable journey children take; from becoming sensitive to language before birth, to the time they string their first words together; from when they use language playfully, to when they tell stories, hold conversations, and share complex ideas. Using examples from seventy-three different languages, Ibbotson sets this development in a diverse cross-cultural context, as well as describing the universal psychological foundations that allow language to happen. This book, which includes further reading suggestions in each chapter and a glossary of key terms, is the perfect easy-to-understand introductory text for students, teachers, clinicians or anyone interested in language development. Drawing together the latest research on typical, atypical and multilingual development, it is the concise beginners guide to the field.
Reviews of Language Acquisition: The Basics
"Language Acquisition: The Basics is very balanced and well-written, the structure is clear and user-friendly, and I like the inclusion of different sign languages - an excellent book" 
Cholë Marshall, Professor of Psychology, Language and Education at University College London, Editor-in-Chief of the journal First Language.  
"The book gives plenty of good examples from child language, not just from English. But most importantly, it explains the many different experimental methods used in acquisition research, as well as the cognitive, data-driven learning mechanisms at stake."
Heike Behrens Professor of Cognitive Linguistics and Language Acquisition Research, University of Basel and Editorial Board of The Journal of Child Language. 
"I enjoyed reading it, a cool format!"
Patricia Brooks, Professor of Psychology at the College of Staten Island, City University of New York, director of the Language Learning Laboratory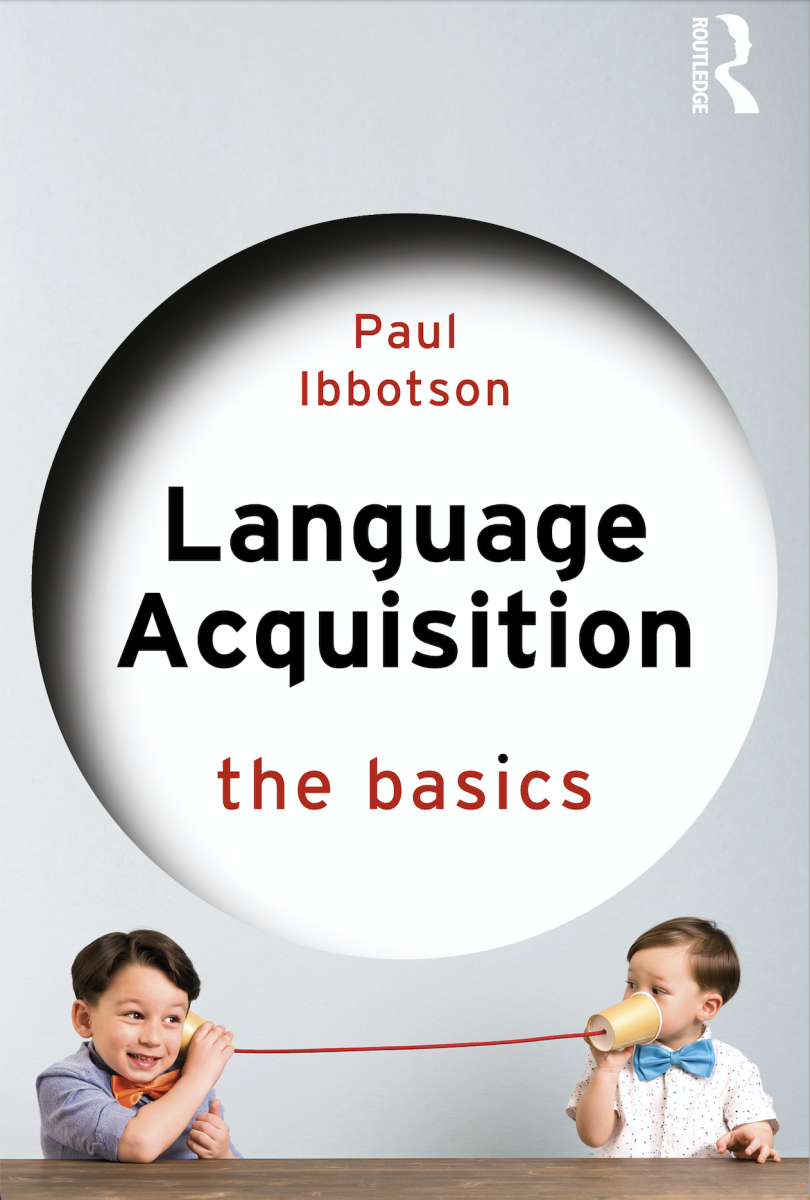 His work reveals the deep connections between the linguistic system and general psychological processes such as attention, inhibition and memory. The aim is that we can build better models of child language development if we integrate their developing social and cognitive worlds as well. These ideas have recently been brought together in this book: 
What It Takes To Talk: Exploring Developmental Cognitive Linguistics 
This book puts cognition back at the heart of the language learning process and challenges the idea that language acquisition can be meaningfully understood as a purely linguistic phenomenon. For each domain placed under the spotlight - memory, attention, inhibition, categorisation, analogy and social cognition - the book examines how they shape the development of sounds, words and grammar. The unfolding cognitive and social world of the child interacts with, constrains, and predicts language use at its deepest levels. The conclusion is that language is special, not because it is an encapsulated module separate from the rest of cognition, but because of the forms it can take rather than the parts it is made of, and because it could be nature's finest example of cognitive recycling and reuse.
Reviews of What It Takes To Talk 
"A super book! this is just the kind of reorientation that the field needs - a very well-argued and compelling monograph"
Professor Nick Chater, author of The Language Game, Creating Language and Empiricism and Language Learnability 
"In all, Paul Ibbotson's book is compact, rich in research-based information and very clear both in structure and in message. It is valuable, for example, to those linguists like myself who have thus far sought corresponding information from studies of cognitive psychology. In addition, it is likely that a reader familiar with child language studies will revisit existing findings from a more wide-ranging perspective...Overall, I consider the book to be informative and enlightening for researchers and teachers of any disciplines who are interested in language acquisition and the relationship between language and cognition"
 Dr. Maija Surakka, book review in First Language 2021;41(5):671-673.
"The book proposes an integrative approach offered by Developmental Cognitive Linguistics to study language acquisition, which provides fresh insights into how and why language develops the way it does. It not only highlights the importance of social and cognitive capabilities in language acquisition, but also bridges the gap between Cognitive Linguistics and language acquisition, which reflects the cross-disciplinary trend in linguistic studies. It contributes substantially to the existing literature of language acquisition, Cognitive Linguistics, psycholinguistics and psychology. As such, it is highly recommended to researchers who are interested in these areas."
Yanyan Jiang & Shuqiong Wu, book review in Interaction Studies 2022; 23(1):143-149
"The book offers a fresh insight into the area of language and cognition, leading readers to be interested in further exploring the nature of the language learning process from the cognitive perspective."
Yufei Ren, Tsinghua University, book review for Linguist List