Professional biography
Peter's professional interest is focussed on the future of education - this includes looking at how to change education systems from the inside (see http://edfutures.net) and rethinking education systems from scratch (see schome. not school - not home - schome - the education system for the automation age www.schome.ac.uk).
Peter was a primary school teacher (worked with full range from reception to Yr6) in the East End of London. Then worked in teacher education at Cheltenham & Gloucester College of Higher Education prior to moving to the OU in 1995. He has been the Head of Department of Education, Co-Director of the Centre for Research in Education and Educational Technology and Associate Dean Research and Scholarship in the Faculty of Education and Language Studies at the OU. From 2009 to 2013 he directed Vital, a £9.4million DCSF/DfE funded programme to support teachers to enhance their use of digital technology and teaching of ICT. Peter has been the Reviews Editor and Co-Editor in Chief of Computers & Education.
His research foci are on effective pedagogical practices in schools (e.g. http://edfutures.net/NP3) and how to assess the things that matter in schools (not just the things that it is easy to assess in a paper-based exam).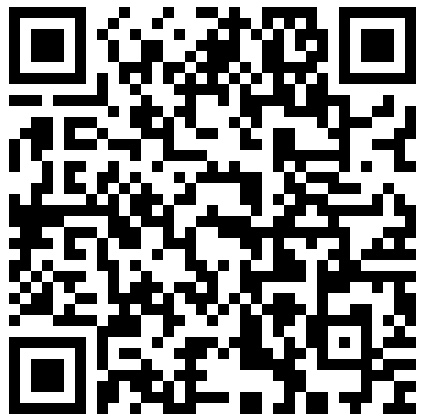 For more info see Peter's ORCID Id (scan or click on the QR code on the left) or see his  schome userpage which includes a link to his now very out of date online CV (which happens to be in a wiki so you can update it for him if you like!)
Research interests
PoL (Point of Learning) is a new approach to assessment that supports reflective practice and can potentially be applied in any context where there is a group of learners focussed on developing the same outcomes. (https://halfbaked.education/?s=PoL)
NP3 (New Practices, New Parameters, New Pedagogy) is examining the ways in which young people's digital technology competences (developed outside school) become recognised and valued inside primary classrooms (leading to changes in pedagogy). http://edfutures.net/NP3
AIMS4Ed - Aspirational Indicators & Measures of Success for Education is a new project launching in late 2015 that focusses on how assessment in and of schools might change to make it more relevant to the world we live in today. Particular foci are on high stakes (summative) assessment (on-screen assessment and social learning analytics) and alternative metrics of school success. http://aims4ed.org
YOTS (Your Own Technology Survey) which helps schools find out what internet enabled mobile devices that they have and whether they would be allowed, able and willing to use them in school. http://www.yots.org.uk
EdFutures.net - focussed on enhancing existing education systems. It has quite a strong focus on the potential of digital technology to enhance education. http://edfutures.net
schome - not school - not home - schome - the education system for the automation age
http://www.schome.ac.uk/
The Schome Park Project - exploring models of schome in Teen Second Life (and exploring the potential and pitfalls of Teen Second Life for learners)
Teaching interests
education futures
lifelong learning
learning in formal and informal contexts
pedagogy
learner empowerment
management of educational change
role of ICT in education
schome (not school - not home - schome - the education system for the information age)
Impact and engagement
Publications
Journal articles
Book chapters
Edited book
Conference items
Thesis
Other