This is a post on which I would particularly welcome comments. I am aware of the issues but distinctly lacking in solutions.
A couple of years ago I posted (here) about the fact that there are a range of skills (e.g. practical work) that are difficult to assess authentically by examination. So, in general terms, the answer is easy; we should assess these skills in better, more authentic ways. So we should be making less use of examations…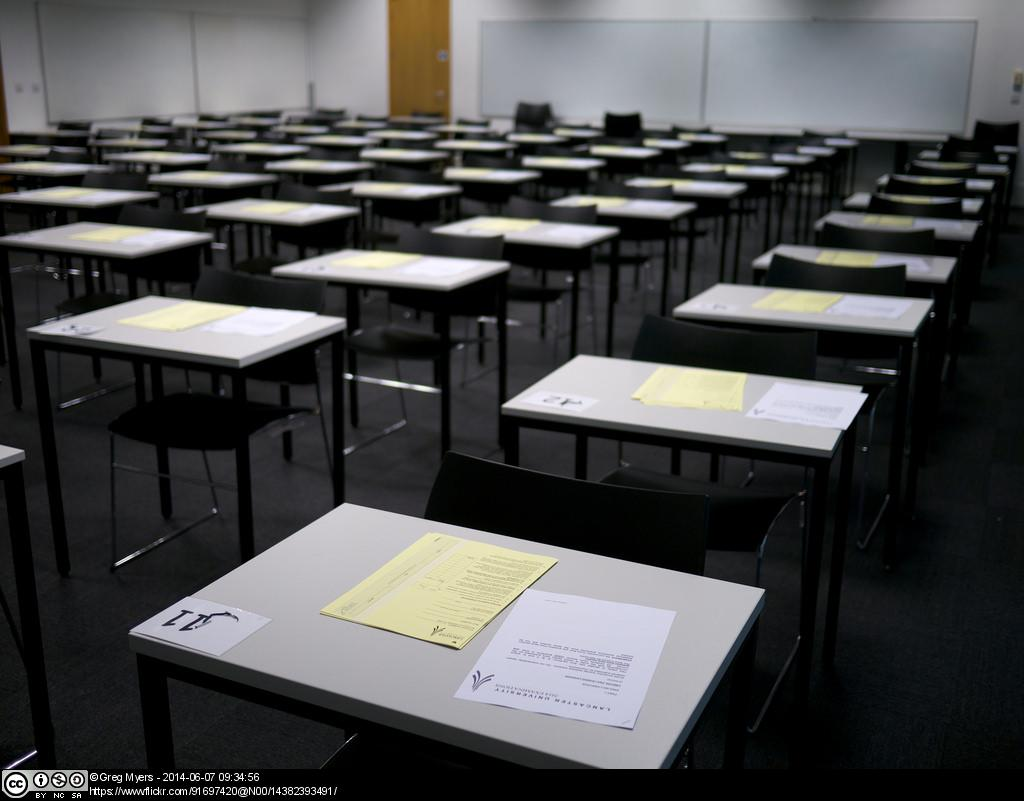 But in our distance-learning environment, we have a problem. At some stage in a qualification, we really ought to check that the student we think we are assessing is actually the person doing the work. Examinations provide us with a mechanism for doing this; student identity can be checked in the good old-fashioned way (by photo ID etc.). In conventional environments, student identity can be verified for a range of other assessed tasks too, but that is much more difficult when we simply do not meet our students. At the Open University, exams are just about the only occasion when our students are required to be physically present in a particular place (and for students for whom this is not possible, the invigilator goes to them). So we should be making more use of examinations…
As in so many of the topics I post about in this Blog, there is a tension. What's the way forward?
Here are a few of my thoughts, and those from some colleagues. We could:
1. review what we do in "examinations" to make the assessed tasks more authentic;
2. make greater use of open book exams;
3. tell students the questions in advance, and allow notes into an examination hall;
4. is there a technical solution? If we truly crack the issue of secure home exams at scale, then the assessed tasks could perhaps be longer and more open ended, with a remote invigilator just looking in from time to time;
5. Are there any other technical solutions?
6. moving away from examinations in the conventional sense, our Masters programmes sometimes require students to turn up for an assessment 'Poster Day'. We have had some success in replicating this in a synchronous online environment.
7. we could have an examinable component that requires a student to reflect on collaborative work in forums. The student's tutor could then check that the student has posted what they say they have posted throughout the presentation of the module.
8. Option (6) is essentially a viva. We could extend this approach by requiring every student (or a certain percentage) to have a conversation with their tutor or a module team member (by phone or Skype etc.) about their progress through the module/qualification.
We would be extremely grateful for comments and other ideas.