What do you think?
Multiple choice? Short-answer free text?
The table below shows the average score per question (out of 3), for all students and all questions of each type, used in S104 over a whole presentation.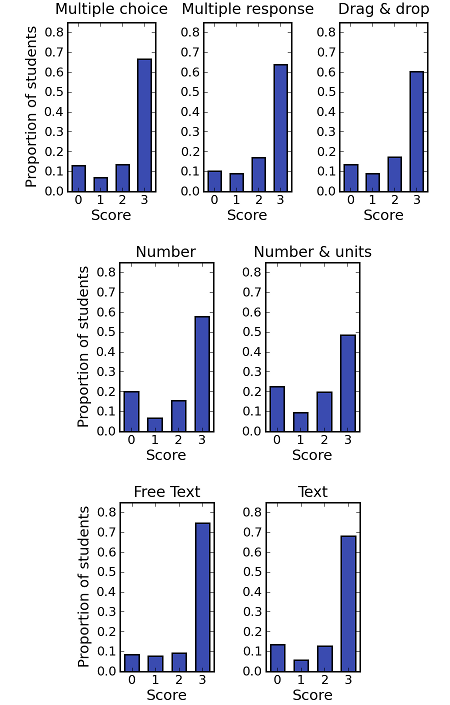 You'll see that, amazingly, the scores are highest for short-answer free-text questions (the ones where we ask students to give their answer as a phrase or sentence). Perhaps the questions of this type that we are asking are just too easy. Whatever, it's a surprising result. Mutliple choice questions are not necessarily the easiest; indeed for this presentation of S104 they were definitely not the easiest. It just goes to show that outcomes aren't always what we expect.