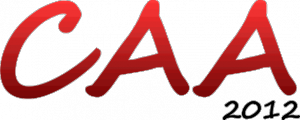 Last week I attended the International Computer Assisted Assessment Conference in Southampton. This is the third consecutive year I've attended this conference and I enjoyed it, even if it was sometimes challenging to the point of being depressing.
So what is there to be depressed about?  Bobby Elliott from the Scottish Qualifications Agency said 'CAA2002 would be disappointed in CAA 2012' – not because of the conference itself, but because computer aided assessment has not achieved as much as was hoped 10 years ago.  Sue Timmis from the University of Bristol summed up the problem by saying by saying that, in reviewing the literature relating to the use of digital technologies in assessment, she and colleagues have not yet found evidence of a transformative effect. Steve Draper from the University of Glasgow and the Keynote speaker, raised another issue in saying that there is not much evidence of the effectiveness of feedback given from tutor to student.
So, on one level, has all of our work been a waste of time? I think I'd be slightly more optimistic if only because most of the conference attendees were interested in these issues, rather than talking about a wish to use technology whether or not that is the best solution from the students point of view. So at least our focus is on learning and teaching and we are looking for evidence of effectiveness rather than sailing on regardless – now we just have to get it right!
One good thing that came out of the conference is that John Kleeman told me about his Assessment Prior Art wiki – do take a look.