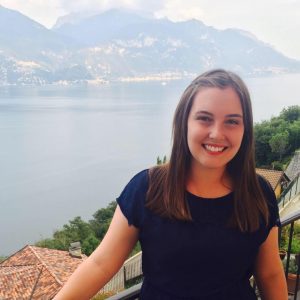 Hello to all! My  name is Jenna Mittelmeier and I am joining OpenTEL this month as a Postdoctoral Research Associate. My primary research interests are centred around internationalisation of higher education and international student experiences. As part of my role this year, I am the lead researcher for the UKCISA-funded project Social Transition Research into International Doctoral Experiences (STRIDE), which unpacks international postgraduate students' social support networks. I also contribute to the ESRC-funded International Distance Education and African Students (IDEAS) project. This project considers the role of South African distance education in providing equitable access to higher education for students across Africa.
My interest in internationalisation stems from my previous practical experience working with international students in the United States, where I was in charge of international student induction and programming to support their social and academic transitions. In that position, I worked with students from over 120 countries, which was an exceptionally rewarding intercultural experience. However, I recognised at the same time that intercultural contact in higher education could at times be challenging or uncomfortable for students and that the potential of international education wasn't always fulfilled.
I started to unravel these issues with a Master of Arts in Global & International Studies, where my research focused on the social network building of Chinese international students. I then decided to make the leap to becoming an international student myself by pursuing my PhD in the UK at the Open University, which I finished this year. My doctoral research explored social tensions in online intercultural group work and the role of internationalised academic content in supporting successful group collaborations in diverse blended classrooms.
Because my background stretches across multiple social science disciplines, my research tends to come from a multidisciplinary perspective. I also consider myself a mixed methods researcher, with experience using learning analytics, questionnaire instruments, qualitative interviews, social network analysis and randomised control trials.
For more information about my experiences and publications, please see my university website. You can also find me frequently posting on Twitter at @JLMittelmeier. I look forward to working with OpenTEL this year!