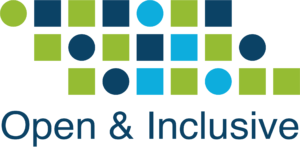 open & Inclusive Special Interest Group
Tuesday 28th June (14:00 – 15:30 BST)
Open & Inclusive Special Interest Group: Positive Digital Practices, Kate Lister
Link to Recording
Join us online for the next open & Inclusive SIG meeting where Kate Lister will be presenting on Positive Digital Practices. Please contact openTEL for an invite. All are welcome!
Abstract
Mental wellbeing, of both students and staff, is a significant issue in further and higher education. Increasing numbers of students are experiencing mental health difficulties, and staff are increasingly under pressure. Technology-enhanced learning is uniquely positioned to make a change for good in the sector, support hard-to-reach students and make positive changes to practice. Funded by Office for Students, the Positive Digital Practices project is scaling up positive practices in technology-enhanced learning in three key areas:
Positive learner identities – with digital tools to support students' emotional awareness, encourage help-seeking behaviour, recognise achievements and value learning opportunities
Positive digital communities – supporting students' sense of belonging and purpose, provide informal peer support and facilitate meaningful connections that do not rely on a campus environment
Positive digital pedagogies – supporting learners to take part in and demonstrate technology-enhanced learning in a way that is inclusive and supports mental wellbeing
In this event, we will explore digital resources being developed in these three areas; will seek critical feedback from participants and will explore opportunities for practitioners to work together to pilot the digital tools and resources in further and higher education.
Bio
Kate Lister is Head of Academic Professional Development at Arden University, and is a researcher at the OU, leading the Positive Digital Practices project. Her research interests centre around accessibility, inclusion and equity in distance and technology-enhanced learning, and embedding wellbeing in curricula and practice.