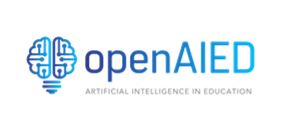 Join us online for the next openAIED Special Interest Group on Wednesday 7th July at (14:00 – 15:30) for a presentation from Josmario Albuquerque (further details below) and updates from Dr Duygu Bektik and Dr Francisco Iniesto.
Uncovering social biases in online learning: insights from bias-detection approaches applied to the OU
Josmario Albuquerque
Abstract
Online educational technologies have transformed learning and teaching processes. For instance, researchers have proposed mechanisms to improve both students' and teachers' experience, e.g., tools to enhance collaboration, improve student engagement, and help teachers in designing and delivering new learning resources. However, despite the benefits of such technologies, recent findings have showed that issues related to social justice like human biases and stereotypes are still present in educational settings. Researchers have also shown that such issues can diminish several aspects of learning, e.g., academic performance, students' confidence, and reduce engagement. In this presentation, I aim to highlight what is being used to uncover group biases in learning settings and share preliminary findings of exiting computational approaches applied to the OU VLE. A sample of 2024 sentences sampled from 91 OU modules across several disciplines was extracted and used as the input for two bias-detection algorithms. While potential biases were suggested by those approaches within the modules analysed, the extent to which those biases are relevant for an educational setting is questionable. Those results and the limitations of those mechanisms will be discussed, as well as implications and directions for future research in Artificial Intelligence in Education.
Bio
Josmario Albuquerque is currently a second-year research student at the Institute of Educational Technology, Open University. His current research focuses on group bias in online learning settings, where he expects to provide a mechanism to help the identification of racial biases in learning materials. Previously, he has investigated gender stereotypes in educational technologies while completing his master's degree at the Federal University of Alagoas, Brazil. With a background in Computer Science, he has taken part in a few IT projects that include: developing an authoring tool to help tutors create customised Intelligent Tutoring Systems and improve students' performance; and designing a video-monitoring learning analytics platform to inform tutors and school managers about the learning processes of bilingual students in a language school. Josmario's interests include Artificial Intelligence in Education, Learning Analytics, and the general use of Computer Science to address social issues.
All are welcome. Please email openTEL for an invite or feel free to share the invite with those who would like to attend.