Professional biography
Professor Mark Brandon
Associate Dean (Enterprise and External Engagement) STEM Faculty.
I am a polar oceanographer committed to research and education not only to university undergraduates, but in the widest possible sense. Ultimately, my main ambitions are around helping as many people as possible understand our planet and the importance of the relatively remote polar regions to our climate and life.
My research is mostly based around the way the oceans interact with the frozen parts of our planet in Antarctica and the High Arctic. But of course, that affects us through most obviously sea level rise, and by affecting our weather. Some recent work I contributed to on sea level rise was highlighted on the cover of Nature. You can find this on my publications page.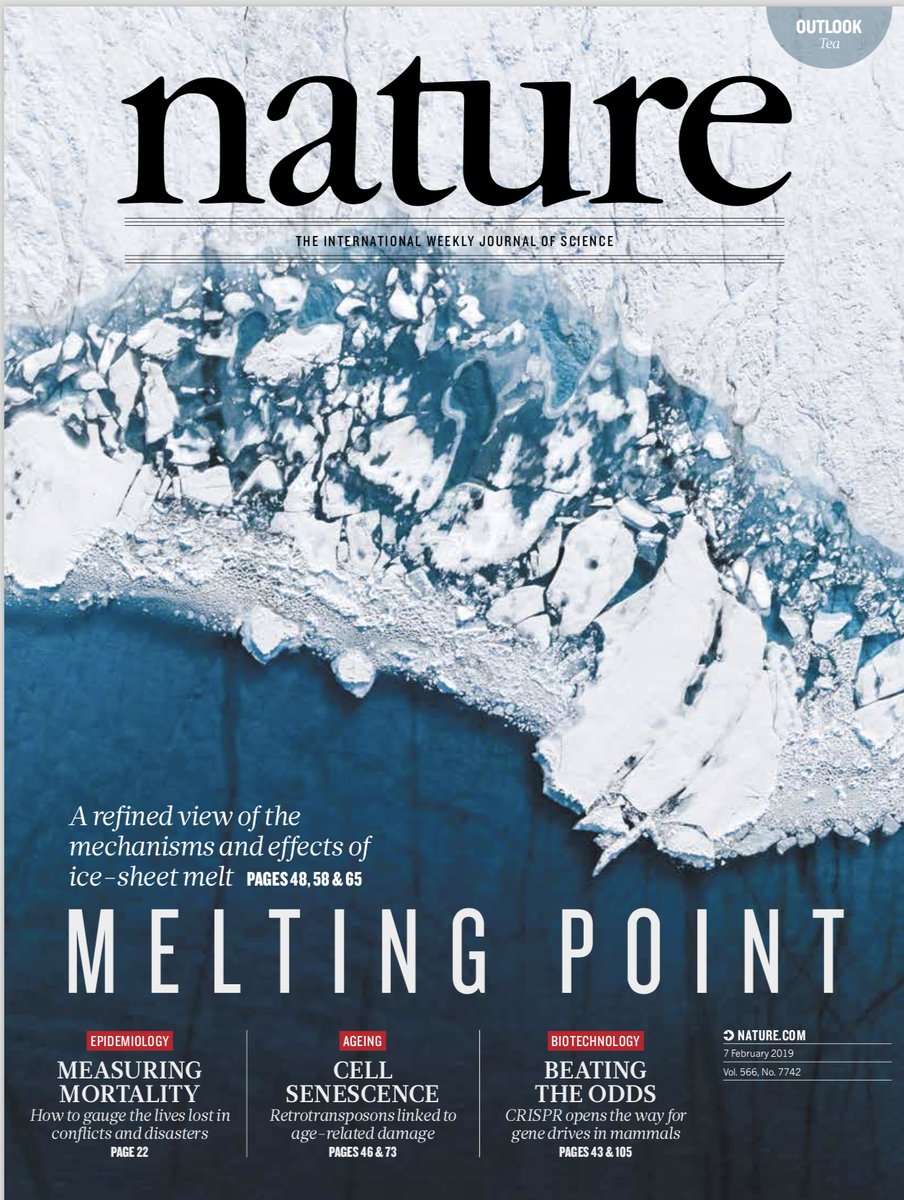 Edwards, T. L., Brandon, M. A., Durand, G., Edwards, N. R., Golledge, N. R., Holden, P. B., et al. (2019). Revisiting Antarctic ice loss due to marine ice-cliff instability. Nature, 566(7742), 58–64.
Award Winning Teaching
I have won many awards leading complex multi stakeholder projects that change how people understand our environment, people and planet.
With a PhD in polar oceanography and 25 years' experience I have a track record of leading successful large projects in research and teaching. As an expert communicator, I have shaped and developed the narrative of geographic knowledge in broadcast projects watched by more than 200 million people worldwide, and in 2012 I was awarded the honour of Times Higher Education Most Innovative Teacher of the Year.
I have an international research reputation and by embedding my research in television series like BBC Frozen Planet I have created a world class research impact (Public debate, engagement and participation associated with the BBC documentary series, Frozen Planet).
To date I have published more than 40 peer reviewed research articles. If you are interested citation metrics you could look at Google Scholar (h index 31 Feb 2020) or Scopus (h index 28 Feb 2020).

As well as the Times Higher Education Award for "Most Innovative Teacher of the year" (official citation). I have won three Open University Teaching Awards.
I am responsible for co‐ordinating and leading free learning and broadcast across the Science Technology Engineering and Mathematics Faculty. Unfortunately, due to embargoes I cannot list the series and programs I am working on. I can tell you they will be good
However, I can tell you I have been have been:
Lead Academic Advisor BBC Frozen Planet (7 hours BBC Prime time) in 2012.
Member of Open University Academic team on Blue Planet 2 (7 hours BBC Prime time) in 2017.
The two Sir David Attenborough Documentaries: Are We Changing Planet Earth? and Can We Save Planet Earth? both in 2006.
Coast Series 1-5 (45 hours BBC 2 2004-9)
Credited Academic on two episodes of BBC One Planet Earth. Ice Worlds (6.37 million viewers (24% audience share) on first viewing). Shallow Seas (7.32 million viewers (28% audience share) on first viewing) in 2007.
Academic Consultant for the BBC Two programme The Iceberg that sank the Titanic. Part of the Natural World Series in 2005.
Academic Consultant for two episodes of the BBC One Series Blue Planet. The Episodes were: Frozen Seas and Seasonal Seas in 2001.
Research interests
I am very interested in polar oceans and the physical processes that happen in them, and to collect data for my research I have spent years working in the high latitudes; often in winter. My particular strengths have been cross disciplinary work and use of robotic and remote sensing technologies, and I am very interested in talking about polar science wherever I can.
I am the current chair of the Program Advisory Group (PAG) for the Natural Environment Research Council (NERC) programmes RoSES and ORCHESTRA that comprise the bulk of UK ship based Antarctic Oceanographic research to 2022. I was also an International Member of the Natural Sciences and Engineering Research Council of Canada Discovery Grants Panel "1506 Geosciences", and have served on panels for The Research Council of Norway.
I am a core member of the NERC Peer Review College, and have sat on many grant panels. I have chaired the NERC Highlights topic in 2018 and 2019, and have acted as Vice Chair on many occasions. I was also co-chair of the NERC Ice Sheet Stability Expert Group with Professor Tony Payne (Bristol).
I am media friendly and over the last decade I have provided many interviews. In 2017, I have appeared on BBC 1 News, BBC News 24, Channel 5, BBC Radio 5, and The World Service. In print, I have been quoted in New Scientist, Sydney Morning Herald, Die Zeit, the BBC News website, International Business Times, and the Business Spectator (Australia). I have written for Geographical (2016), The Conversation (When an Antarctic iceberg the size of a country breaks away, what happens next? 2014, 610k reads) and The Times (2003). I have also appeared on Radio 4 in: Saving Species as a panel member in a 30-minute live broadcast about BBC Frozen Planet, on Making History about icebergs and the sinking of RRS Titanic (both 2012) and More or Less giving expert commentary about the date the Arctic will finally be sea ice "free" (2017).
One aspect of my research was reported by the BBC in 2010 as Giant icebergs head to watery end at island graveyard here - and for a couple of days the story was one of the most popular on the BBC website.
Teaching interests
Impact and engagement
Research Activity
Research groups
Name
Type
Parent Unit
Centre for Earth, Planetary, Space and Astronomical Research (CEPSAR)
Centre
Faculty of Science
Publications
Journal articles
Book chapters
Edited book
Conference items
Other