Professional biography
Bill Nuttall is Professor of Energy, he joined the Open University in October 2012, having spent ten years at the University of Cambridge most recently as Senior Lecturer in Technology Policy. Much of his work has focussed on technology and policy issues of civil nuclear power. He has had a leading role in studies devoted to particular energy-related materials including plutonium, helium, uranium, thorium and hydrogen. Much of that work is on-going. Nuttall's research techniques have included system dynamics especially as applied to problems in resource depletion.
Professor Nuttall's career started in experimental physics and this technical background informs his interest in energy and technology issues. Beyond energy he has written on matters of industrial policy and, reflecting his physics background, he maintains an active interest in applied complexity science, including spatial agent-based simulation, particularly of energy-related problems.
Professor Nuttall discusses nuclear energy policy in this short video.
Professor Nuttall is Chair of the Management Committee of OU Energy.
---
Research interests
Main Research Interests
Civil Nuclear Energy Technology and Policy

Energy and Complexity

Hydrogen Futures
Current Funded Research Projects
Management of Nuclear Risk Issues: Environmental, Financial and Safety (NREFS)
Contributing to an EPSRC funded (Ref: EP/K007580/1) project researching post-accident mitigation, risk preparedness and precautionary evacuation policy in the context of severe civil nuclear power accidents.
The OU is one of four UK universities collaborating with the Indian Department of Atomic Energy as part of the Indo-UK civil nuclear research partnership.
See: http://www.nrefs.org/
---
Teaching interests
Recent Teaching activities:
T213: Energy and Sustainability - contributed on nuclear energy matters. Study guide 10 and 11 and also the module Forum.
TXR120/T176 Residential School - Energy Conversion Exercise
T317 Innovation: Designing for Change - "critical reader"
Impact and engagement
External collaborations
Imperial-Cambridge-Open Centre for
Doctoral Training in Nuclear Energy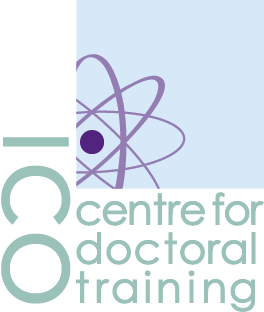 Research Activity
Externally funded projects
Tokamak Energy Ltd - Top up funding for studentship in Nuclear CDT
Role
Start date
End date
Funding source
Lead
01/Oct/2015
30/Sep/2018
Tokamak Energy Ltd

Technology Roadmapping is a future based strategic planning technique that outlines the goals, barriers, and strategies necessary for achieving a given vision of technological advancement. Tokamak Energy aims to accelerate the development of fusion energy, and will use Technology Roadmapping to develop a strategy to solve the challenges that lie ahead. Information must be collected through independent research, and communication with world fusion experts. Then through a combination of technology assessment and strategic roadmapping techniques, this information will facilitate development of a dynamic roadmap showing a faster pathway to fusion energy.
An Indo - UK Civil Nuclear Network: A proposal to support a Networking Activity
Role
Start date
End date
Funding source
Lead
01/Feb/2015
31/Jan/2018
EPSRC (Engineering and Physical Sciences Research Council)

Both India and the United Kingdom have extensive civil nuclear power programmes. Recognising this, the two governments have, over the last few years, been supporting a series of joint nuclear science and engineering research activities. The intent of this is for both nations to gain, via "the whole being more than the sum of the parts". This particular "Network" project is a part of this, and is intended to foster and facilitate interactions between United Kingdom participants, to help ensure that the United Kingdom gains the fullest value it can value its investment in this activity.
Publications
Journal articles
Book chapters
Edited book
Conference items
Other