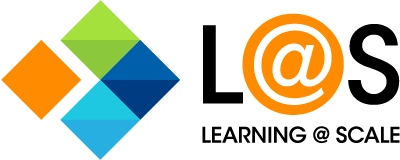 Please join us for the next Learning at Scale Special Interest Group on Tuesday 14th December (10:00-12:00):
Digital badging as a way of accrediting learning at scale

Title: Digital Badges in Context: Looking behind and beyond the digital badge
Speaker: Dr Simon Cross, Senior Lecturer and Associate Director at the Institute of Educational Technology (IET), The Open University
Abstract:
Digital badges possess affordances that position them well as an option for reward and recognition in digital learning and teaching at scale. However, the processes and structures required to issue and value badges may not be as compatible with such scaling. What are the factors that limit and enable their use at scale?  How can we better understand the application of digital badges in the digital and actual contexts in which they are employed? How can we strategically and practically exploit the constructive disruption that digital badges can cause to create a productive dissonance?
In this presentation I will draw on emerging research from work undertaken with colleagues Freda Wolfenden and Lina Adinolfi and in collaboration with TISS, India. This work has focused on online Teacher Professional Development (TPD) including, most recently, a multi-badge trial with teachers from over 200 schools in Assam, India. Our mixed methods approach has been designed to help answer a range of research questions: from factor analysis of survey data to look beyond the intrinsic-extrinsic motivation dichotomy to in-depth interviews conducted by local language speakers to understand how badges may be valued and shared. As an outcome of this research and engagement with state and national stakeholders, teachers and teacher educations, I will share our conceptualisation – still work-in-progress- for how the use of digital badges could be used in TPD in general and in TPD at scale in particular.