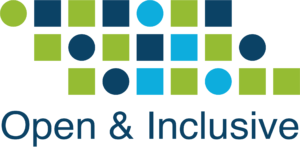 Monday 28th February, 13:00 – 15:00 (UK)
MS Teams
Link to Recording
Join us online for two presentations on Citizen Science from Jess Carr, Christothea Herodotou and Ian Kenny. Please contact openTEL for an invite.
Abstracts and Biographies
Presentation 1: Taking down the 'elite' – an inclusive and creative approach to citizen science, Jess Carr
Abstract
All too often, sectors of society are marginalised based on the false beliefs that they are 'hard to reach'. A term found in funder's briefs, literature and used widely within the research community, it suggests that the fault for lack of engagement is due to the community's ability to be reached. Yet, as our society begins to question inequalities, and fight back against them, the research community needs to ask whether it's doing enough to remove this elitist and damaging concept.
In this presentation, I will discuss my PhD project entitled: 'Can an inclusive approach meaningfully engage people with learning disabilities? Exploring capacity building for citizen science.'. In this project I worked with a local self-advocacy group who were part of the charity 'My Life My Choice'. We used inclusive and creative methods to discuss our views on citizen science and build our own project.
Looking at the lessons learned from this project, we will explore and discuss how inclusive and creative approaches can open up research to those currently under-represented. Finally, we will question how we, as people interested in openness and inclusivity can remove these elitist concepts, and further diversify the research community.
Bio
Dr Jess Carr is a Postdoctoral Researcher with OpenTEL at the Open University. She is an organiser of both the Computers and Learning Research Group and the Open and Inclusive Special Interest Group, who organise seminars for their members focusing on a broad spectrum of ideas and expertise. Dr Carr completed her PhD at the Open University; it focused on the use of inclusive and creative research methods to engage adults with learning disabilities in citizen science. Whilst completing her PhD, Jess won an award from Oxford University's public engagement summer school for her innovative public engagement. During her PhD and before, Jess was involved with Oxfordshire-based learning disability charities and a charitable trust. Her work with these charities focused on self-advocacy and co-creation of ideas and the management of fundraising activities. In three years, her fundraising work raised more than £90,000 for different charities.
Presentation 2: Christothea Herodotou and Ian Kenny
Abstract
The involvement of people in research varies. Two decades ago we observed a shift from using terms such as "subjects" to "participants" and aspired to actively engage people in research by allowing them to define what research should be done and how. Under the banner of Citizen Science, we have seen the public collecting or processing data to support activities led by scientists, while recently, we observed a growing interest in bringing together communities to examine personally relevant topics and identify solutions that best match their needs. In this study, we aimed to capture what engagement of participants with research looks like across the Open University. We interviewed 14 OU academics from across Faculties conducting primary research and identified perceptions about the role of participants in research, the extent to which research is designed to benefit them and the challenges faced when truly participatory research is done. In this talk, we will discuss these findings and explore ways we can make our research activities more democratic.
Bios

Christothea Herodotou
Dr Christothea Herodotou is a Senior Lecturer in IET/WELS, with interests in the design and evaluation of technologies for learning at scale. She has been intensively involved with citizen science activities in projects such as the NSF/Welcome-funded LEARN Cit Sci and the award-winning nQuire. Her latest activities are focused around the democratisation of research and science through community-led citizen science.
Ian Kenny
Ian is a Visiting Fellow within the School of Computing and Communications in the STEM Faculty, working in the field of applied machine learning.
He is particularly interested in applying machine learning techniques to domains which are less accessible to brute force, large dataset, modelling or, where the dataset is niche. For example, where the there is a lack of data and the heuristic needs to become more adaptive to a changing or adaptive data environment. Examples of such an environment would be, climate change science where historical data does not necessarily represent current experience, making it difficult to make predictions from the historical data. Alternatively in the healthcare field where patient centric approaches to healthcare require a more adaptive heuristic approach to deliver more personalised health information back to the clinician.