Professor Mark Brandon MBE
Associate Dean (Enterprise and External Engagement) STEM Faculty.
I am a polar oceanographer committed to research and education not only to university undergraduates, but in the widest possible sense. Ultimately, my main ambitions are around helping as many people as possible understand our planet and the importance of the relatively remote polar regions to our climate and life.
In December 2020 I was proud to be honoured with the award of an MBE for Services to polar science based on my activities at The Open University.
I have been a Fellow of the Royal Geographical Society since 2000.
My personal research is mostly based around the way the oceans interact with the frozen parts of our planet in Antarctica and the High Arctic. That affects us most obviously through sea level rise, and by altering our weather. Some recent work I contributed to on sea level rise was highlighted on the cover of Nature. You can find this on my publications page.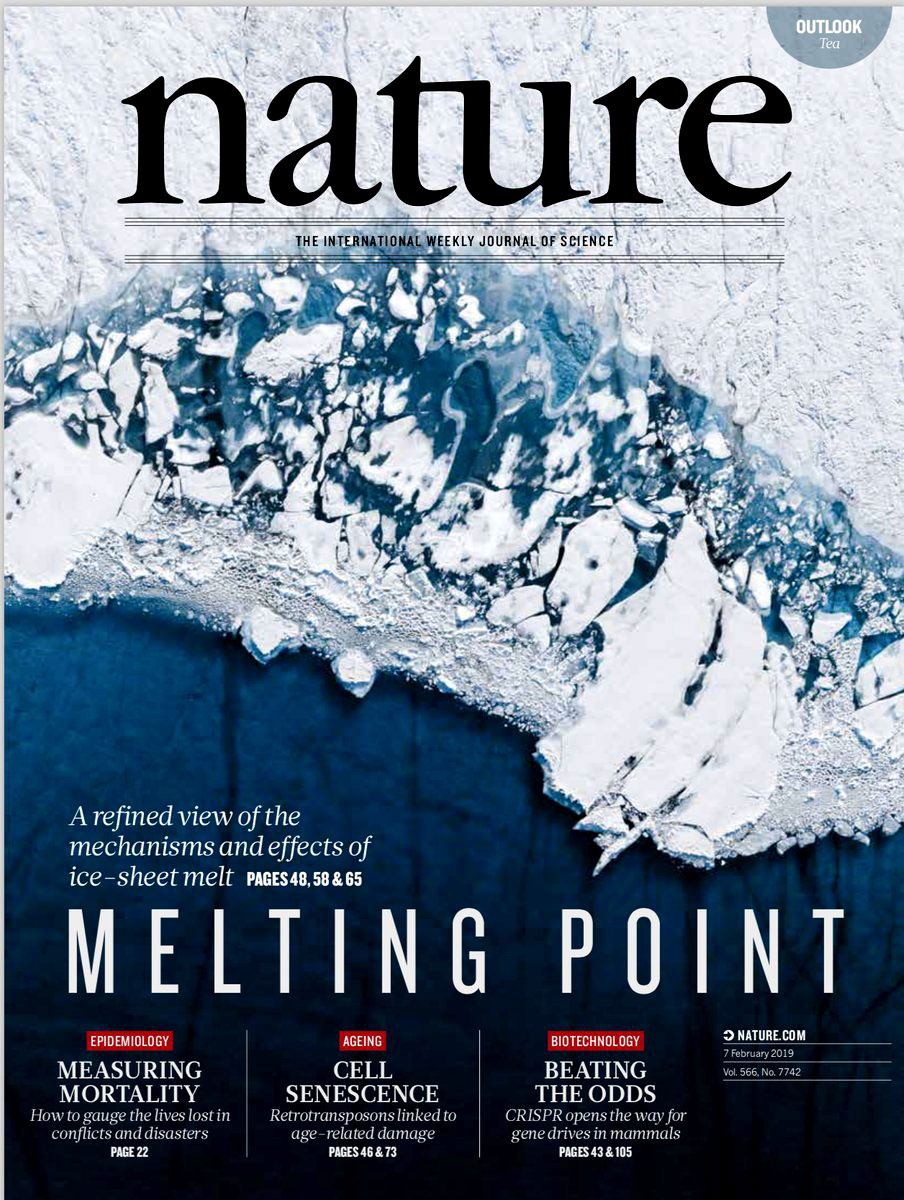 Edwards, T. L., Brandon, M. A., Durand, G., Edwards, N. R., Golledge, N. R., Holden, P. B., et al. (2019). Revisiting Antarctic ice loss due to marine ice-cliff instability. Nature, 566(7742), 58–64.
To date I have published more than 40 peer reviewed research articles. If you are interested citation metrics (and you believe that sort of thing) you could look at Google Scholar (h index 33 in Oct 2021) or Scopus (h index 29 in Oct 2021).
In Autumn 2020 I became a Natural Environment Research Council Peer Review College Chair (2021-2024) and I am a member of the Antarctic Place Names Committee that makes recommendations for place names within the British Antarctic Territory (BAT).
Award Winning Teaching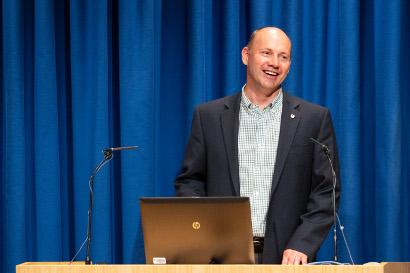 I have won six teaching awards for working on and leading complex multi stakeholder projects that change how people understand our environment, people and planet. As an expert communicator, I have developed the narrative of geographic knowledge in broadcast projects watched by more than 200 million people worldwide. In 2012 I was awarded the honour of Times Higher Education Most Innovative Teacher of the Year. By embedding my research in television series like BBC Frozen Planet I have created a world class research impact (Public debate, engagement and participation associated with the BBC documentary series, Frozen Planet).
If you want to see what I'm like as a speaker you can find my inaugural lecture on the OU website. 

Here is the official citation for the Times Higher Education Award for "Most Innovative Teacher of the year. The five Open University Teaching Awards were for modules S175 The Frozen Planet (2012), S111 Questions in Science (2011), U116 Environment: journeys through a changing world (x2 original production in 2011, and 2020 for the module update), and finally U316 The Environmental Web (2004).
Currently I am responsible for co‐ordinating and leading free learning and broadcast across the Science Technology Engineering and Mathematics Faculty. Unfortunately on broadcast projects, due to confidentiality and embargoes, I cannot list the series and programs we are currently working on. I can tell you they are, and will be spectacularly good.
I have worked on the following major series:
Lead Academic Advisor BBC Frozen Planet (7 hours BBC Prime time) in 2012.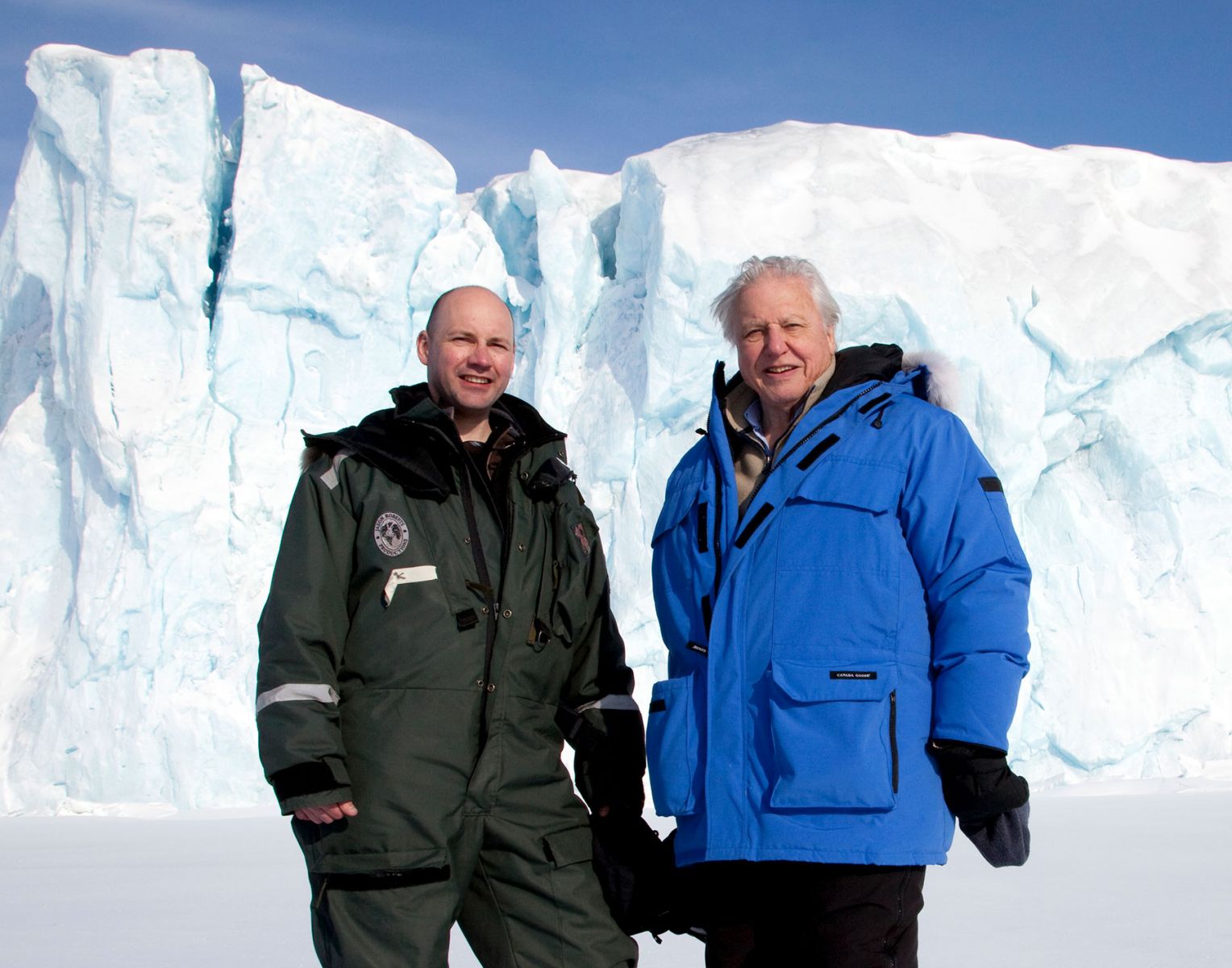 Mark Brandon with Sir David Attenborough filming in Svalbard for Frozen Planet.
Member of Open University Academic team on Blue Planet 2 (7 hours BBC Prime time) in 2017.
The two Sir David Attenborough Documentaries: Are We Changing Planet Earth? and Can We Save Planet Earth? both in 2006.
Coast Series 1-5 (45 hours BBC 2 2004-9)
Credited Academic on two episodes of BBC One Planet Earth. Ice Worlds (6.37 million viewers (24% audience share) on first viewing). Shallow Seas (7.32 million viewers (28% audience share) on first viewing) in 2007.
Academic Consultant for the BBC Two programme The Iceberg that sank the Titanic. Part of the Natural World Series in 2005.
Academic Consultant for two episodes of the BBC One Series Blue Planet. The Episodes were: Frozen Seas and Seasonal Seas in 2001.