McArthur Microscope
The McArthur Microscope was one of the components in the home experiment kit for the OU Science Foundation course.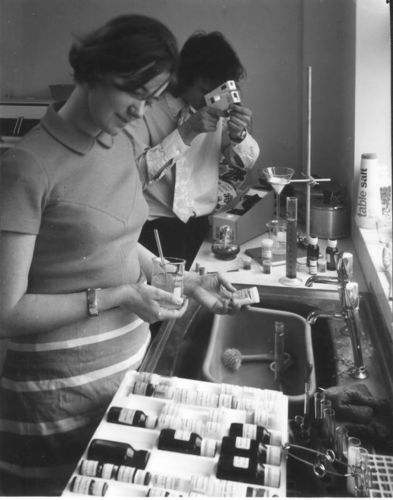 | | |
| --- | --- |
| Image : | Home Experiment Kit |
| Date: | c.1970 |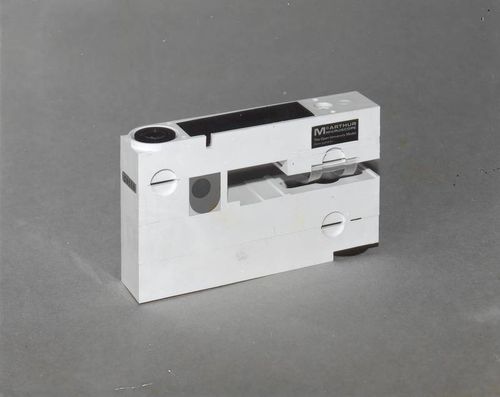 | | |
| --- | --- |
| Image : | McArthur Microscope |
| Date: | c.1972 |
The McArthur microscope was included in the first Science Home Experiment Kit for OU foundation course S100.
In his book "The Open University", the first OU Vice Chancellor Walter Perry described the concept and creation of the experiment kits:
"From the beginning we accepted that the carrying out of experiments at home by students would be a vital part of offering correspondence tuition in science and technology, and we were determined, as a university, not to exclude these faculties. On the other hand, had we envisaged just how complex and difficult the whole programme of the supply of home experiment kits would be, we might well have had second thoughts. The first home experiment kit to be dealt with was that for the foundation course in science… Members of the course team and of the purchasing division, set out to obtain the best bargains they could in ordering some 7,000 of each of the 136 components."
Walter Perry, The Open University 1976
The top image shows students using the Science home experiment kit. The student in the background is using the McArthur microscope.
The Open University McArthur microscope was based on an original design by Dr John McArthur, who first thought of the concept of a small compact microscope while travelling through central Brazil on an expedition in 1929. His team were unable to take conventional microscopes as they would have been too heavy to carry. His idea was further developed while he was at a Japanese prisoner of war camp.
Dr McArthur developed the plastic version of the microscope when he heard that The Open University required several thousand microscopes for the home experiment kit. He was awarded a Duke of Edinburgh Design Prize in 1972 for the OU version of the design.