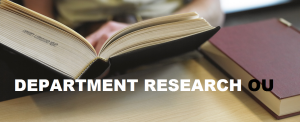 Patricia Ferguson
I have four days in Belfast and a whirlwind of events, and those are only a dozen chosen from more than eighty on offer, and of those dozen, space available here to discuss only four or five. First of all 'Belfast as a Restorative City', a title which expresses the theme of the whole festival. '"Imagine!" What does that word bring to mind?' asked the presenter. 'John Lennon's song, of course', we said. So then, let us imagine Belfast – Belfast of the Troubles – as a place where the police don't stop and search, they stop and chat, where schools don't have a discipline policy, they have a relationship policy. A relationship policy? This is something rich and strange to me who has painful memories of the 'tawse', an all too common punishment in Scottish schools until the 1980s. These good things are beginning to happen although, as we were reminded at another event ('Equality: A Question of Attitude?'), the tribal divide with its two completely different worldviews is centuries deep, and political parties thrive on conflict. The students from Liverpool who interviewed residents on the Shankill Road found not one respondent who favoured the idea of a Restorative City, but their interviewees were all of an older generation, and the project for Integrated Schools continues to thrive. As Koulla Yiasouma, the Children's Commissioner, pointed out ('Ask the BreXpert'), Northern Ireland now has a whole generation of young people who have no personal memory of the Troubles, and they say to that older generation: please, don't let Brexit bring them back.
How do you change a punitive mindset into a restorative one? Can the answer to this question be something as simple as, for example, establishing Friendship Clubs (there's one on the Crumlin Road) with language groups, walks, board games, food? – Ah! Food! Imagine! is a festival of hospitality as much as of 'ideas and politics'. I heard a woman mutter, 'You don't get this where I come from', as we tucked into 'The People's Breakfast' on Democracy Day. The Belfast Friendship Club certainly thinks so. It meets every Thursday at the Common Grounds Café: 'fifty people, twenty-five nationalities, one vision', according to the Café's website. The answer, in a word, is the craic, defined by the Cambridge Dictionary as that 'enjoyable time spent with other people, especially when the conversation is entertaining and funny', which is part of the Irish psyche. The café is a remarkable place, carrying the conversation through an intricate network of barriers. It's run by City Church Belfast, staffed largely by volunteers, many of whom are refugees or asylum seekers, and gives all its profits to charity. 'Can Belfast Become a City of Sanctuary?' was held there; its participants much encouraged by Nuala McAllister, the current Lord Mayor, and her vision of the city as 'Global Belfast'.
It's important to remember that underneath all this progress with the twenty-five nationalities lies that hitherto intractable tribal divide. Has it become possible, in these days, to bridge a chasm as profound as this? Perhaps it has: as part of its Oral History Project, The Open University gave us the event called 'Books that bend bars', in which three former political prisoners spoke about the books and the Open University courses that had inspired them and given them hope. The reasons for their imprisonment were not trivial: Billy Hutchinson had murdered two Catholics, Jennifer McCann had shot a police officer, Séanna Walsh had been caught making bombs; yet here they were, Loyalist and Republicans sharing the same platform, telling such similar stories of understanding, as they read and studied, that the conflict must cease from violence and become political. All three are graduates of The Open University, and are now prominent in public life. They read authors such as Karl Marx, Thomas Paine, and J. S. Mill. Jennifer read Margaret Ward's Unmanageable Revolutionaries: Women and Irish Nationalism, and has become a fierce defender of women's rights. Séanna read Frantz Fanon's The Wretched of the Earth, that burning exposé of the trauma of colonisation; he would have read in Sartre's Preface that: 'if this suppressed fury fails to find an outlet, it turns in a vacuum and devastates the oppressed creatures themselves. In order to free themselves they even massacre each other'.1  And so it proved. Musing about this, I realise the inadequacy of using that old metaphor about bridging chasms. Billy Hutchinson is on record as saying that he does not regret his violent past because it 'contributed to preventing a united Ireland', while to Séanna Walsh of Sinn Féin, the Westminster government represents a colonial power to which no allegiance is due.2  Sooner or later the bridge will break, because no matter how heartfelt their desire for peace, neither will give way on that one fundamental point which would secure it.
There do exist, however, some who will give way, and it seems to me that the ultimate hope rests with them. I am thinking of people like Tony Macaulay, whose book Paperboy featured in another Open University event called 'Reading in Conflict'. For this occasion we gathered in Waterstone's excellent café (more food and drink!) where we discussed extracts from the works of writers who had lived through the death and destruction wrought by conflict. Paperboy describes, in the most engaging way, Macaulay's life as a child growing up in West Belfast at the start of the Troubles. He too in adult life, became active in the peace process, and what he chose to do is truly remarkable: in 1985 he and his wife, Protestants from the Shankill Road, moved to New Lodge, a nationalist area nicknamed the Murder Mile, and set up a youth club. Their adventures are told in his new book Little House on the Peace Line: Living and Working as a Pacifist on Belfast's Murder Mile.
'Imagine there's no countries', wrote John Lennon, 'It isn't hard to do/ Nothing to kill or die for/ and no religion too'. Macaulay is a religiously minded person, as am I, but I don't think he would be disconcerted by those words. Lennon himself said in an interview that what he meant was 'no denominations of religion – not without religion but without this my God-is-bigger-than-your-God thing', and then one could indeed 'imagine all the people living life in peace'.3  A hard sell, but essential I think, and the theme underpinning the whole festival. I shall certainly be back next year, and back to Belfast long before that. I am just beginning a PhD study on the reading experiences of Belfast's own C.S. Lewis, who would have loved this festival and never forgot that he was from Ireland, and so I finish this post with words that he wrote to his friend Don Giovanni Calabria in August 1953: 'Tomorrow I am crossing over (if God so have pleased) to Ireland my birthplace and dearest refuge so far as charm of landscape goes, and temperate climate, although most dreadful because of the strife, hatred and often civil war between dissenting faiths. [ … ] Let us, however, with mutual prayers pray with all our power for that charity which "covers a multitude of sins"'.4  And to that, let us all say, 'Amen'.
Notes:
1    Frantz Fanon, The Wretched of the Earth, preface by Jean-Paul Sartre, trans. by Constance Farrington (New York: Grove Press, 1966), p. 17.
2    Sam McBride, Belfast News Letter, 19 March 2014 <https://www.newsletter.co.uk/news/my-murder-of-two-catholics-helped-prevent-united-ireland-pup-leader-billy-hutchinson-1-5945099> [accessed 27 March 2018]
3    David Sheff, All We Are Saying: The Last Major Interview with John Lennon and Yoko Ono, ed. by G. Barry Golson, new edn (New York: St Martin's Griffin, 2000), p. 212.
4    Clive Staples Lewis, Collected Letters, ed. by Walter Hooper, 3 vols (Oxford: Oxford University Press, 2000-06), iii, p. 358.
Patricia Ferguson is about to start a PhD in English with The Open University. She is researching the reading habits of C. S. Lewis and his brother, Warren Lewis. She is a longstanding volunteer on the UK Reading Experience Database project.