| | |
| --- | --- |
| Clip: | Peter Venables |
| Duration: | 00:01:35 |
| Date: | 1973 |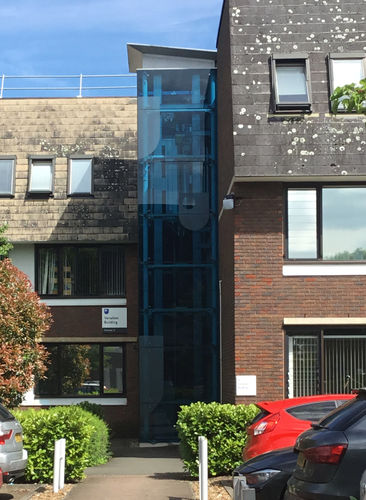 | | |
| --- | --- |
| Image : | Venables Building |
| Date: | 2018 |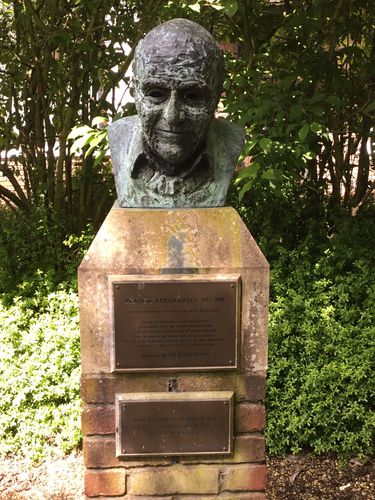 | | |
| --- | --- |
| Image : | Francis Aprahamian Bust |
| Date: | 2018 |
27. Venables Building
Sir Peter Venables (1904-1979) was Chair of the University's Planning Committee, set up by Jennie Lee in 1967. The Planning Committee was responsible for the structure and initial course layout of The Open University. Sir Peter was also Pro-Chancellor of the University from 1969 to 1974 and responsible for the 1976 Venables report, which paved the way for the massive expansion of Continuing Education at the OU. The Venables Building was built in various stages from 1975 to 1988. It was officially named by Sir Peter in 1976.
The video clip on this page shows an interview with Peter Venables in 1973 where he spoke about his role as Pro-Chancellor and the governance structure of the University.
The first image on this page shows the Venables Building.
28. Francis Aprahamian Bust
Francis Aprahamian (1917-1991) was the OU's first Editor and Senior Science Editor. The bust, which stands next to the Venables Building, was sculpted by Scott Forrest in 1994 and was erected by friends and colleagues to honour Aprahamian's contributions to science education, and to the musical and political life of The Open University.
The second image on this page shows the Francis Aprahamian bust.
Alan Turing to Gass (page 2 of 3)