Here at the Open University, we have recently launched a Creative Writing scholarship for our masters degree programme. These scholarships are aimed at low-income UK residents from Black backgrounds, and 16 students will be funded over the next 5 years.
This qualification offers opportunities to develop skills in fiction, poetry, creative nonfiction and scriptwriting. Students get to write in a genre of their choice and experiment with at least one other through practical and inspiring activities. By the end of the programme, students will have produced a substantial piece of their own creative writing to a professional standard, honing their practice through sharing, reading and critiquing the writing work of peers in online forums.
Since applications are open until 29 July 2022, we thought it might be useful for those still trying to decide whether to submit to hear from some recent and current Creative Writing MA students. We happen to have had a flurry of poetry success stories recently, so we have interviewed a group of MA students and graduates who have each won a high-profile award and/or published a collection or pamphlet.   
What was the highlight of your experience on the OU's MA in Creative Writing?
Marian Christie:For the first time, I felt part of a writing community, with an engaged and supportive peer group and a tutor who was generous with insightful comments, suggestions and encouragement.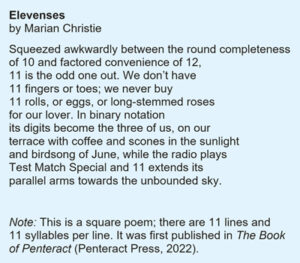 One of the exercises we were given during the MA was to write a poem that uses numerical sequencing in its structure. This was a revelation to me, leading me to explore the Oulipo movement and contemporary mathematical poetry. I started using mathematical imagery and visual elements in my poetry, and my tutor encouraged me to experiment with these forms further.
Viv Longley: The highlight for me was having my poetry taken seriously and critically particularly by my super tutor. I had never been appreciated in this context before.
Zoë Walkingon: The members of my tutor group have made each other laugh, squeal with outrageous delight, and feel genuinely touched by one anothers writing. I am always amazed by how such different responses and writing are generated out of the same prompt activities.
And what did you find most challenging?
Zoë Walkingon: The most challenging aspect for me personally has been the amount of time spent in front of a screen, because I also work full time from home at a computer all day. The fact that the learning is all in chunks means this screen-based activity can be spread out over each week though. Also, I tend to still write the old-fashioned way – into a notebook, and only use my computer to type up when something is looking half decent.
Marian Christie: Most challenging (but also very rewarding!) was preparing an extended and cohesive collection of poetry for the End of Module Assessment. This required me to reflect on my own relationship with the poetry that I write and the themes that preoccupy me, both consciously and subconsciously. It introduced me to the skills of careful editing and attention to detail, of making choices on inclusion and sequencing, and, above all, it served to clarify my own poetic voice.
Viv Longley: I had anticipated that it would prove challenging to write in more than one genre. But there was real power in having to take a different option in the second term. I produced some non-fiction that introduced me to another form of writing altogether, and I have returned to this genre a lot since.
How did your learning on the MA feed into your published writing? 
Viv Longley: It took me a long while even to consider that someone else might read my poetry, let alone publish it. Essentially, I used to think of my writing as 'mine' and 'private'. The first step was to get used to there being a 'reader' – be that another student or my tutor.
Zoë Walkingon: I have been writing poetry as a hobby for a few years now, but until I started the MA I didn't know much about the technicalities. I was always more interested in the ideas. Now, I feel I am developing a language to better understand how poetry works and am perhaps also developing an ability to edit my work.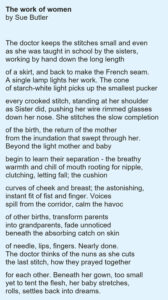 Sue Butler: The module on poetics, particularly the poetics of bearing witness, was especially significant to me. Consideration of my own poetics – the material I might use from the lives of others, and the use I might make of it – led to some poems being returned to the 'bottom of my computer' while others were reworked. 'The Work of Women' is one of these.  I had learnt (been conditioned?) to consider my own needs, motives and concerns secondary to those of others around me. Now, I acknowledge and foreground the lens through which I wish to write – that of woman, mother, witness to suffering.
Which aspect of teaching from the MA comes back to you most often? 
Sue Butler: To turn early drafts inside out, upside down, chop them up and glue them back together. I still consider myself to be an insufficiently adventurous editor, but I no longer get over-attached to early drafts.
Viv Longley: It has given me a set of tools that I now carry around with me.  It is exactly what my work needed to give it polish, style and most of all, my voice.  Other people recognise my writing as 'mine'. I learnt to trust the feedback of some of my fellow students, and we are now working on producing an anthology of poetry called Daughters of Thyme. A shout out for Jane Keenan and Sue Brice with whom I am sharing this venture.
What advice would you give someone considering embarking on the OU's Creative Writing MA?

Viv Longley: Hush your busy mind saying that you are not good enough. Go for it, enjoy it, roll in it, do your absolute best at everything, never underestimate yourself.  You never know where you'll land up. Such a challenge at my age too. The brain is now alive and alerted.
Sue Butler: I would say to a new student get over your shyness early. Relish the constructive criticisms of your peers. Give feedback yourself – you will learn to feed back to yourself on your own poems as well as building a supportive and effective tutor group.
Zoë Walkingon: One of the worries I had myself before starting on the MA was that writing was a hobby that I loved, and I worried that studying it in a more formal sense might kill the enjoyment for me, and, heaven forbid, might even start to make me fall out of love with writing! I have not found this to be the case. In fact, doing the MA has made me write more than I usually would.
Marian Christie: Make the most of your tutor group! Your fellow students provide a safe, supportive and welcoming community within which you can experiment with form, style, voice and technique, and in the process learn from each other. Members of my tutor group have kept in touch after graduating, sharing our work, celebrating successes and commiserating rejections, and meeting up both online and occasionally in person too.
If hearing from these current and former creative writing students has whet your appetite, you can find out more on our website about our masters degree programme. And remember that applications are open for our scholarship until 29 July 2022.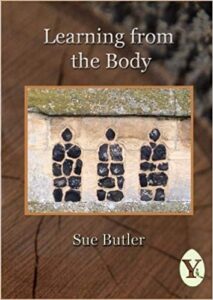 Sue Butler, a retired GP took up walking and Creative Writing in retirement – both unpredictable forms of meditation on life in all its grace, pain and peculiarity. Her pamphlet 'Learning from the Body' is published by Yaffle press. It reflects the intimate connection General Practice brings with many lives, the gift and burden of that connection. Her poems have been published in One Hand Clapping, Poetry and Covid, Spelt, and the Hippocrates Prize Anthology for 2020.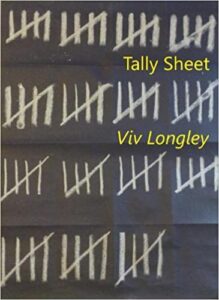 Viv Longley is now in her eighth decade. She was educated at Oxford High School for Girls, Hull and Warwick Universities. Her career culminated in Head of the Policy Unit in Kirklees Council. A secret writer for many years, Viv is a long-term member of Agbrigg Writers in Wakefield, and a contributor to their publications. Viv's collection Tally Sheet was published by Currock Press, and praised by Ian McMillan for her use of 'detail, rhythm, observation and a kind of "speech made visible" to underline and celebrate our common humanity'.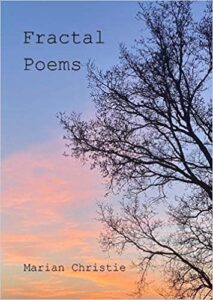 Marian Christie was born in Zimbabwe. She has an MSc in Mathematics and an MA in Creative Writing, both from the OU. Her work often explores the interface between poetry and mathematics. Publications include Fractal Poems (Penteract Press) and a collection of essays, From Fibs to Fractals: exploring mathematical forms in poetry (Beir Bua Press).
Marian blogs at www.marianchristiepoetry.net and is on Twitter @marian_v_o.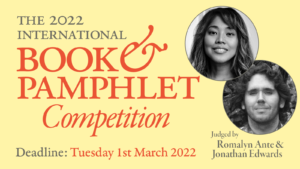 Zoë Walkingon lives in Bedfordshire. She has had work published in The North, Strix, Hinterland and various anthologies. Her collection, I hate to be the one to tell you, won the 2022 International Book & Pamphlet Competition. Judge Romalyn Ante praised Zoë's poems for erupting with 'beauty and emotional resonance'.