Thoughts on Enright, Academic Travelling and Critical Distance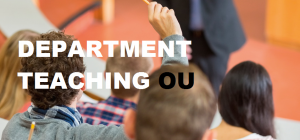 Robert Fraser, Emeritus Professor of English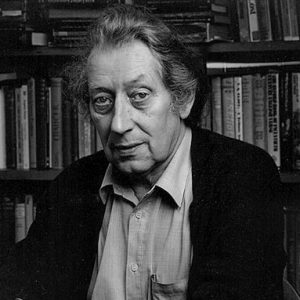 One afternoon in October 1974, I was standing in a somewhat Spartan corridor in the University of Leeds in desultory conversation with a tall, lean, slightly stooping gentleman in his mid-fifties. He wore a suit, held a thin-stemmed pipe between his teeth, and was delivering diffident remarks between successive puffs of smoke. There was a slightly gloomy air to his conversation, gloomy but also droll, as if a little dejected and at the same time laughing at his own dejection. On this occasion, however, he had a subdued gleam in his eye, because I had just brought up a subject that interested him. In effect, I had become a participant in his wry despondency, since at this moment in time we had two things in common. Broadly speaking, we possessed a common invitation and a common problem, which could be summed up in the words "What Do We Do Now?"
The pipe-smoking gentleman was the poet D. J. Enright, not long returned to Blighty after a peripatetic lecturing career in, successively Egypt, Japan, Berlin, Thailand and most famously Singapore, writing all the while. His nick-name was "the mendicant professor" and that had been the title of his memoirs, published five years previously. I was not quite as mendicant as he was, but had myself just returned from a lengthy and enjoyable spell lecturing in Africa. Both of us had been invited to spend some time in Leeds, teaching and taking our bearings. The topic of our conversation that afternoon was this: how do you approach the challenge of teaching English Literature in England when all your experience is of teaching it just about everywhere else?
Two qualities, I believe, are necessary to the successful teaching of literature to any student audience: intimacy and distance. When the teacher originates from the same environment as the text, but the students do not, the lecturer must exercise all of his or her imagination and resourcefulness to bring the text alive by translating it into terms the students will appreciate and understand. You begin with a distance that you then attempt to cross, so that by the end of the process the text is as intimately known to the students as to yourself, but in a different way. When the students and the text have a common background, the same factors do not occur, at least to the same extent. But, of course, there are different sorts of distance. There is the kind of distance that is achieved by time, when an historic text has to be made accessible to modern students (which is why a play by Marlowe or Paradise Lost is more challenging to teach anywhere than a modern text, and often a lot more fun). There is the distance achieved by theory, which I usually find unsatisfactory since it sometimes amounts to erecting a barrier of jargon between text and reader. In any case, some students find it alienating, and since the object of the exercise is to remove obstacles, the question arises, why erect this particular barrier in the first place, except to mystify? And then there is the sort of distance posed by some postcolonial books where the element of cultural alienation re-asserts itself, but as it were the other way round.
So when in 2015 I became an Emeritus, and the question posed itself once more – "What do we do now?" – the answer seemed to be to return to my academic roots and re-establish that geographical distance between audience and text which I have always found so stimulating. The first chance came towards the end of that year when Dr Nourdin Bejjit, whose doctoral thesis I had co-supervised at the OU, invited me to Morocco on a lecture tour. I flew in to Casablanca, which did not live up to its cinematic reputation, and then journeyed on to Rabat and Fez. I ended with four days in Tetouan, former capital of Spanish Morocco. As in the other locations my primary assignment was to talk about the reception of Eng. Lit abroad, as it is in the present piece. But on the last evening mine host Dr Jamaleddine Benhayoun asked over coffee, "The quatercentenary of Shakespeare's death is coming up soon. Tomorrow, why not just slip in a talk on the Bard?"
I thought this an excellent idea. The only problem was that, though at Leeds I had spent most of my teaching week on Renaissance Literature and Shakespeare, since moving to London in 1978 I had hardly touched the subject. There was nothing to do except wing it. So at eight-thirty the following morning I was standing on the stage in the largest lecture hall in the university armed with my Kindle and no notes. Before me was an audience of about 500, with some people standing at the back. I had already made up my mind that I would focus my talk on King Lear, drawing inter alia on James Shapiro's book 1606: William Shakespeare and The Year of Lear, which had recently appeared, but I would obviously have to talk about much else besides, and to set Shakespeare and his theatre in historical context. I started talking as, as I did so, all my buried and neglected knowledge came flooding back.  Nobody moved. There are certain moments in one's life when one loses sense of time, as when writing something, or painting a picture or composing music. When I thought I had finished, I asked Jamal the time. It was half-past eleven, and I had been talking extempore for three hours. That should have been it, but we had already agreed that we would have time for questions. Did anybody have one, I asked. Someone stuck up their hand in the front row and asked if Shakespeare's plays had anything to tell us about Shakespeare the man. Not the plays, I answered, but the poems were a different matter. As an example I started reciting Sonnet 116: "Let me not to the marriage of true minds/ Admit impediments". As I started on the second line, I became aware of a slight but growing susurrus in the hall. Gradually, row by row, they were joining in. By I time I reached the concluding couplet the whole hall was involved as the entire student body shouted out the lines: "If this be error, and upon me prov'd,/ I never writ, nor no man ever lov'd."
We often hear of the incompatibility of Western liberal and traditional Islamic values in North Africa and the Middle East, and the impediment that this places between certain audiences and Western secular literature. What nobody tells us is that the deeply embedded religious culture of these lands allows them continuing access to the rapt expression of ethical truths that the secular West has almost lost sight of. The sanctity of marriage is one of them. How many large roomfuls of British university students know Sonnet 116 by heart?  Answers on a very small postcard, please.