by Alexandra Okada
The Board of Directors and Awards Committee of the Open Education Consortium has just announced that the OU Rumpus Centre received the Open App Award for VR classroom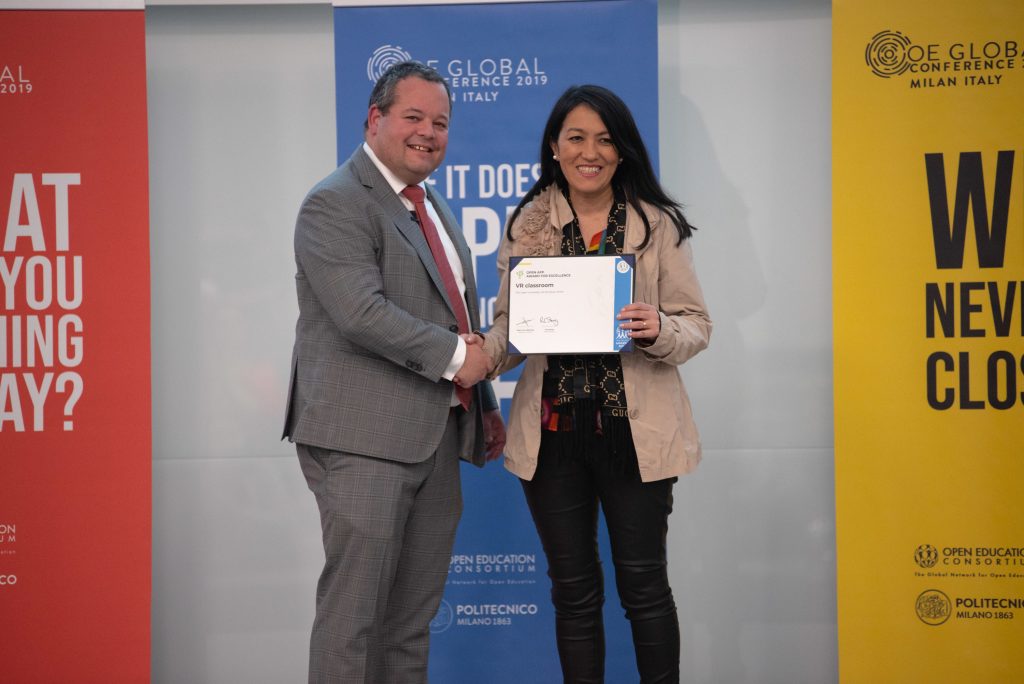 The Open App Award for Excellence is presented to an exceptional instrument proven to be an essential tool for professionals, trainers and teachers for building, and delivering open education.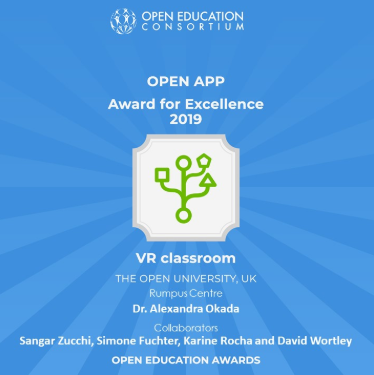 This award is selected by the OE Awards Committee to recognize truly exceptional work in Open Education.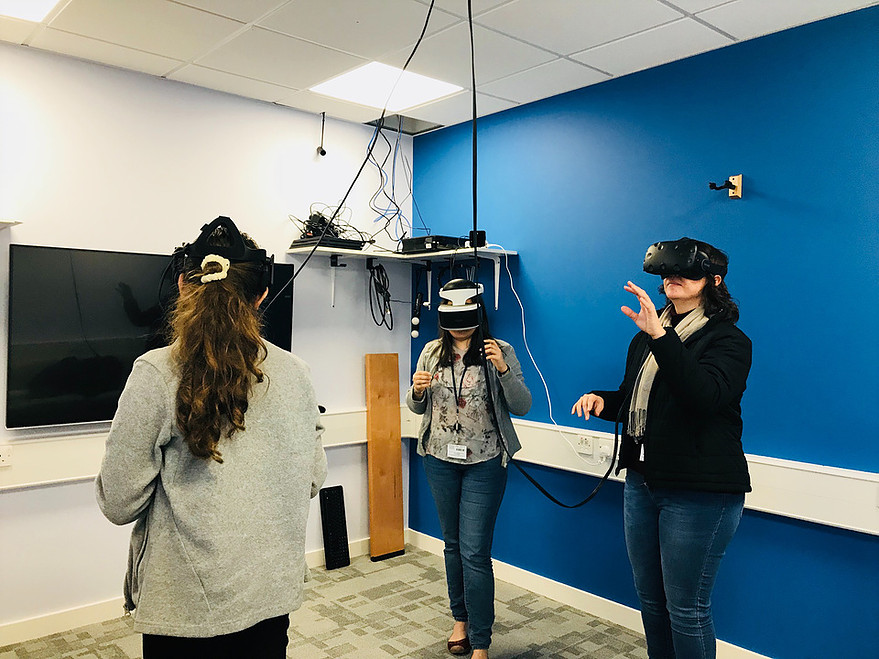 The OU's new interdisciplinary RUMPUS research group is based in the Faculty of Wellbeing, Education, and Language Studies but has members from across the university and outside it. We examine the role of fun in learning and life, for both children and adults, and from both children's and adults' perspectives.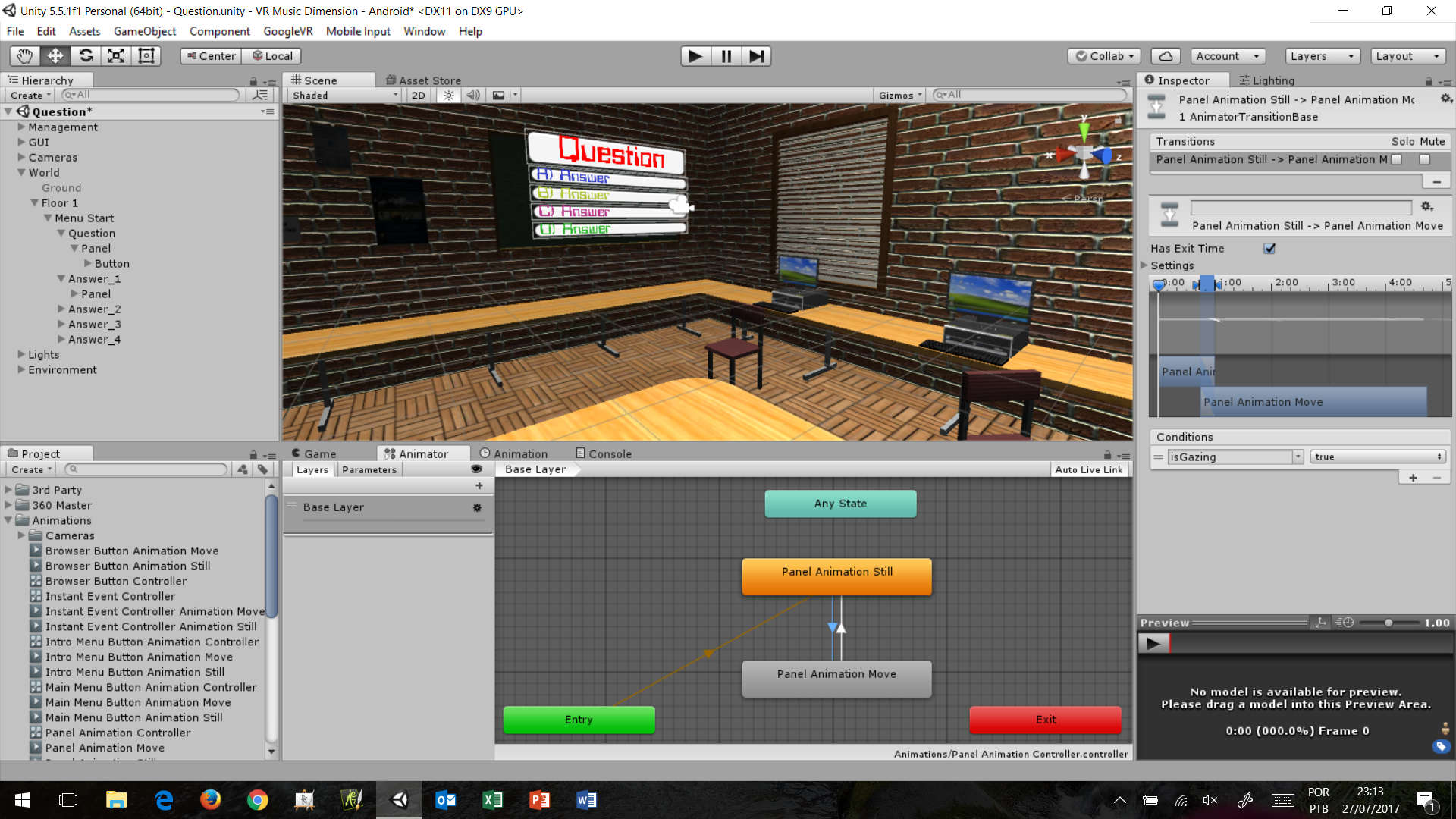 The Open App project is an initiative of Rumpus Centre led by Dr. Alexandra Okada with a group of partners in the UK (David Wortley) and Brazil (Sangar Zucchi, Simone Fuchtler and  Ana Karine Rocha – PhD at the OU supervised by Dr Okada). It focuses on Open Educational Resources (OER) to be designed by youth based on 'open schooling' approach to foster skills for Responsible Research and Innovation. It is funded by Brazil government and supported by 360 in 360 Immersive Experiences (2018-2019). These OER for mobile devices about topical socio-scientific issues can be used, openly and freely, in formal and non-formal settings to enhance students and citizens' immersive learning with fun and engagement. Our studies suggest that Virtual Reality (VR) can transform the way educational content is delivered making it easy to immerse learners in time and space with real-life settings relevant for society.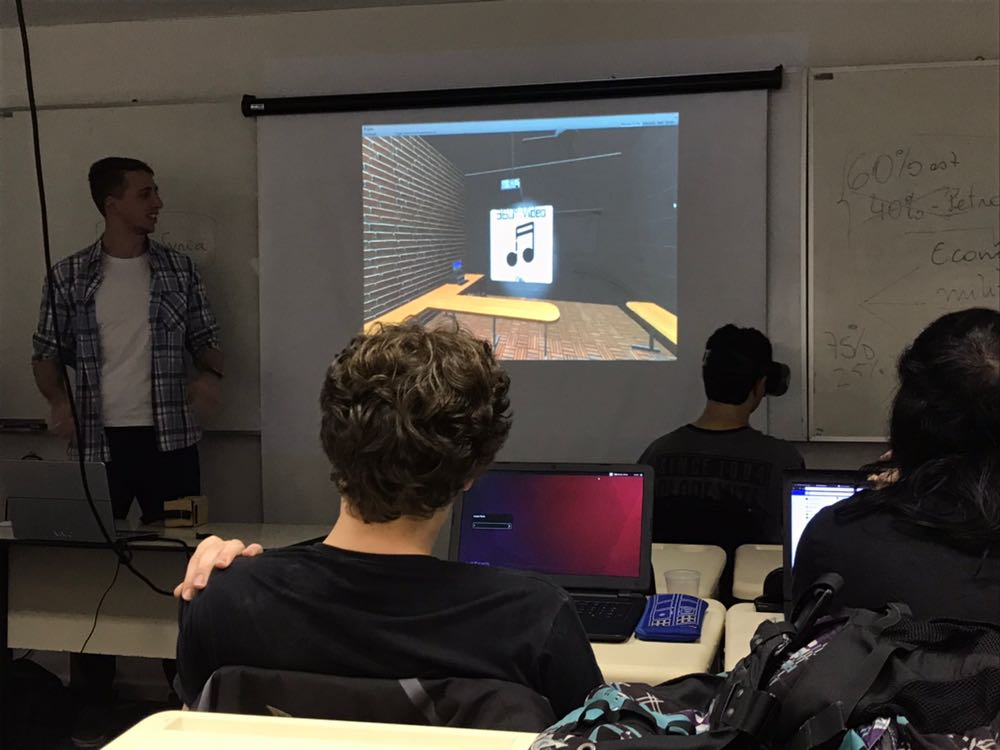 The Open App project team will be applauded for their dedication to openness, access, high quality and innovation at the Open Education Global Conference in Milan, Italy on November 26th.  In this event, Dr. Okada was invited to present the Open App project and talk about her work focused on exploring "fun" with immersive learning.
References:
Okada, Alexandra., Rocha, A. K. L. T., Fuchter, S. K., Zucchi, S., & Wortley, D. (2018, December) Formative assessment of inquiry skills for responsible research and innovation using 3D virtual reality glasses and face recognition. Technology Enhanced Assessment (pp. 91-101). Springer, Cham
Sheehy, Kieron; Garcia Carrizosa, Helena; Rix, Jonathan; Seale, Jane and Hayhoe, Simon (2019). Inclusive museums and augmented reality. Affordances, participation, ethics and fun.The International Journal of the Inclusive Museum (In Press).  http://oro.open.ac.uk/view/person/ks47.html