by Alexandra Okada
The Rumpus research group organised a workshop about Fun Taxonomy at the Playful Learning Conference.
Mark Childs and Rebecca Ferguson  developed a special activity with balloons for participants to have fun and discuss about the relationship between fun and learning. The event was recorded by Ale Okada through images, photos and 360 video.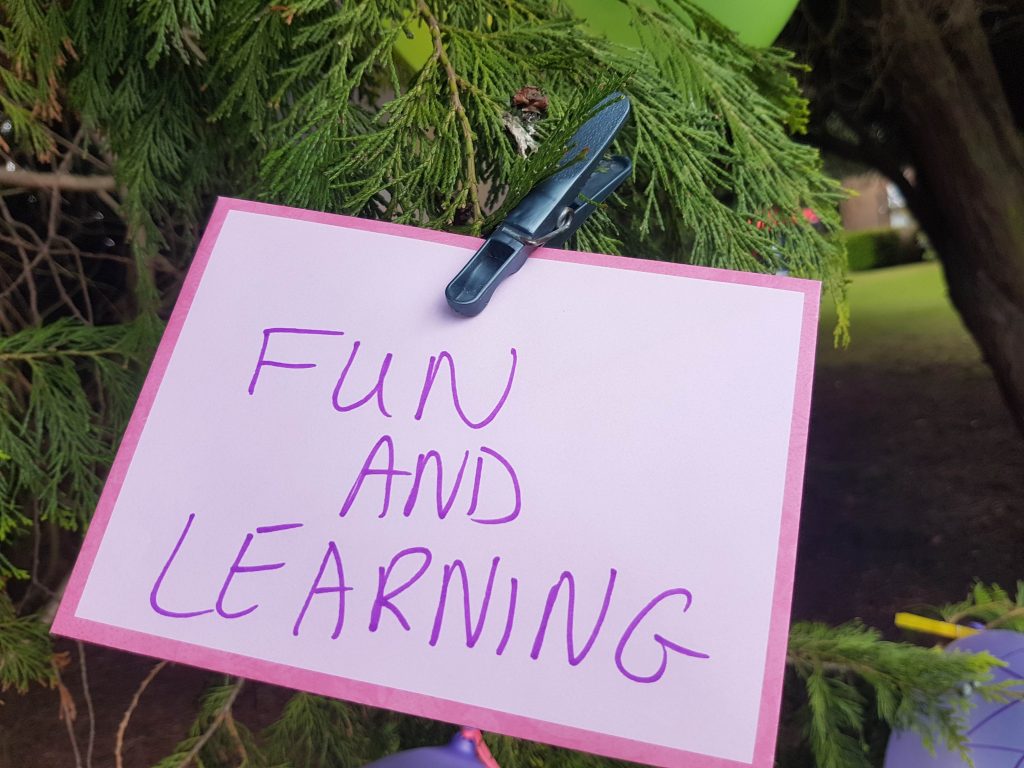 It was fun to identify the elements of fun. Using the outside space and a variety of media (including balloons). Participants shared their  ideas to develop a common understanding about what fun is, and what contributes to it.
Playful Learning 2019 took place at the University of Leicester on 10-12th July 2019.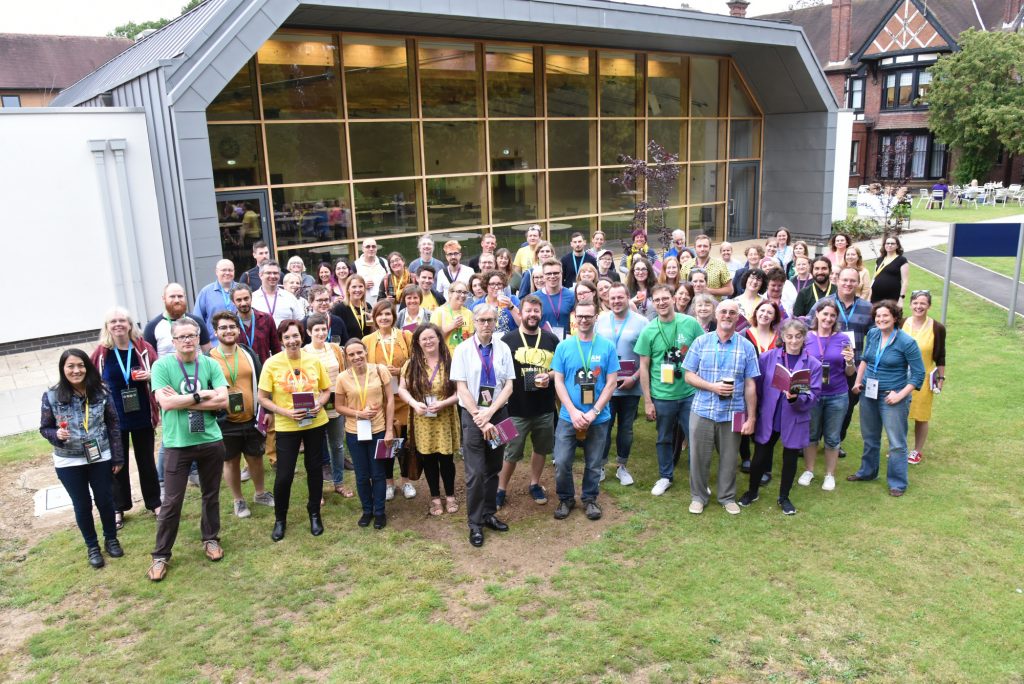 Playful Learning is a popular fun conference that explores the intersection of learning and play. This event provided a space for teachers, researchers and students to play, learn and think together. This conference provided an enjoyable environment to meet other playful people and be inspired by talks, workshops, activities and events.
Playful Learning 2019 was held at the heart of England in Leicestershire and opened the programme up to outdoor spaces, where our workshop was delivered to foster playful learning and conversations about fun in learning.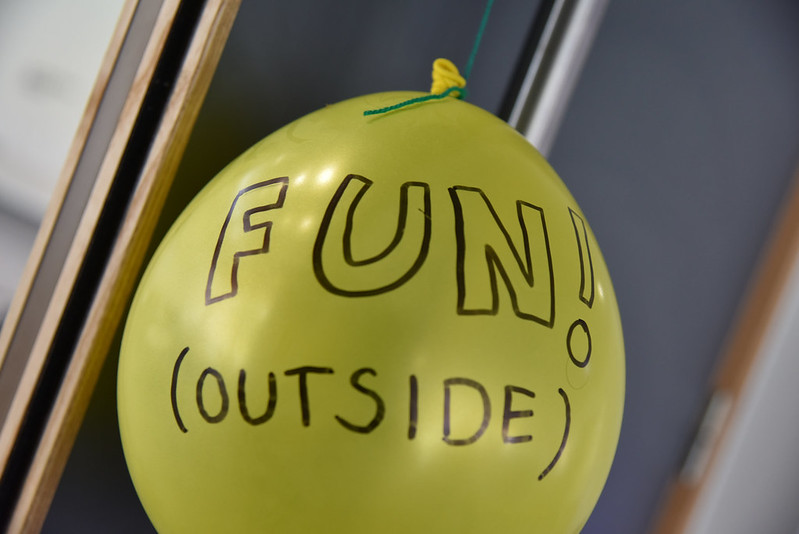 See our outcomes! initial draft – only images
Useful links