The International Knowledge Exchange Seminar on Open Schooling UK-BR was organised by Dr. Okada , scientific coordinator of  CONNECT and member of Rumpus Research group.
CONNECT – inclusive open schooling with engaging future-oriented science is funded by the European Union and by two Brazilian Universities.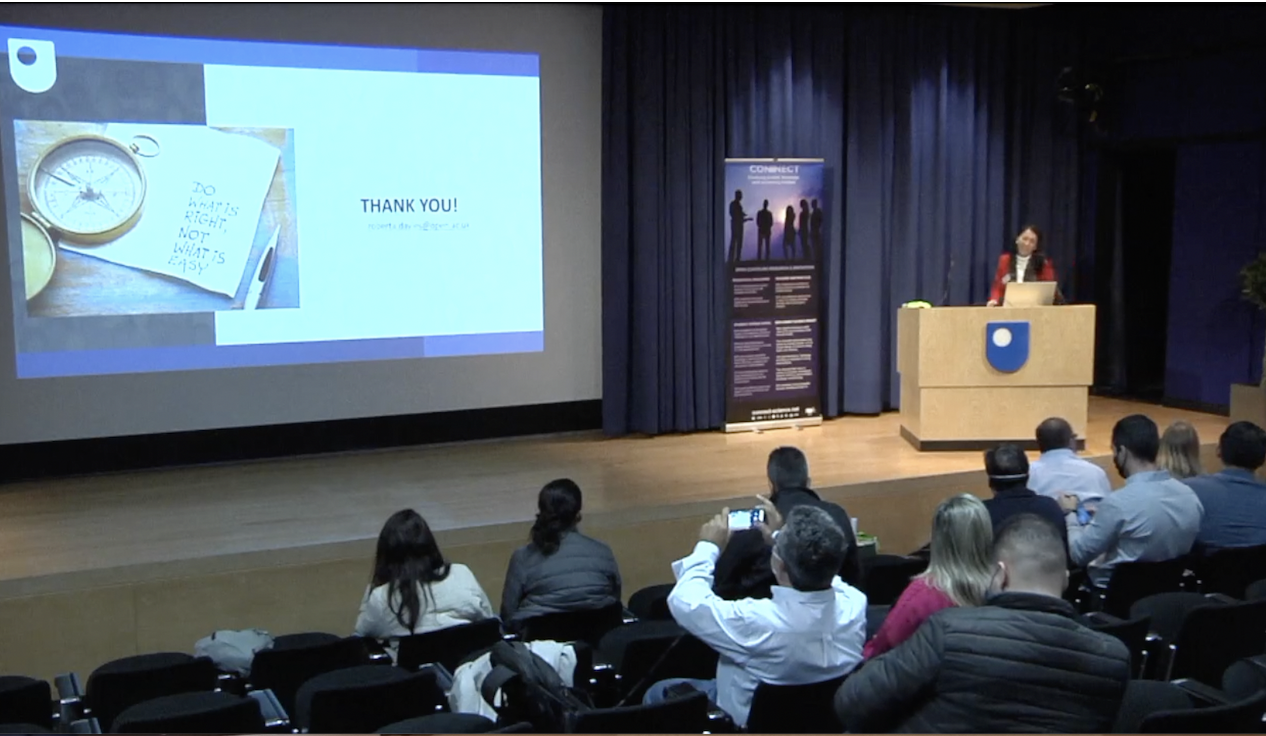 This event was held in Milton Keynes on the 22nd of March 2022. The seminar brought together 30 experts in the field to discuss open education, participatory design, emerging technologies as well equity, diversity and inclusion. Its aim was  to  provide a forum for academics and non-academics (from enterprises) to present their work in a straightforward format, on issues that are relevant to open schooling.
To make it more inclusive the event at Berrill Theather was in Portuguese Language, livestream, recorded and shared.
The OU speakers were Alexandra Okada (WELS) who opened the event and presented open schooling in Europe, Roberta Davies (EDI) talked about Equality, Diversity and Inclusion and Lara Piccolo (STEM-KMi) discussed about participatory design of a chatbot with children.  In addition, the OU research fellow visitor Prof. Alexandre Marino Costa presented his research that started with Dr. Okada about Augmented Reality in Brazil – project funded now by the Brazil Government using open schooling. Various examples were discussed to enhance innovation ecosystems with open schooling for tackling the societal challenges of our world. The Bett-Brazil speakers were from various enterprises including Lenovo, Samsung, Kroton Education,EduInfo, Fore Education, Bedu Tech; universities: FATEC, UFSC, Jundiai, Maua, and schools: Lourenco Castanho, Language School, Marista,… and policy makers from UNDIME – a large Union of Municipalities in Education.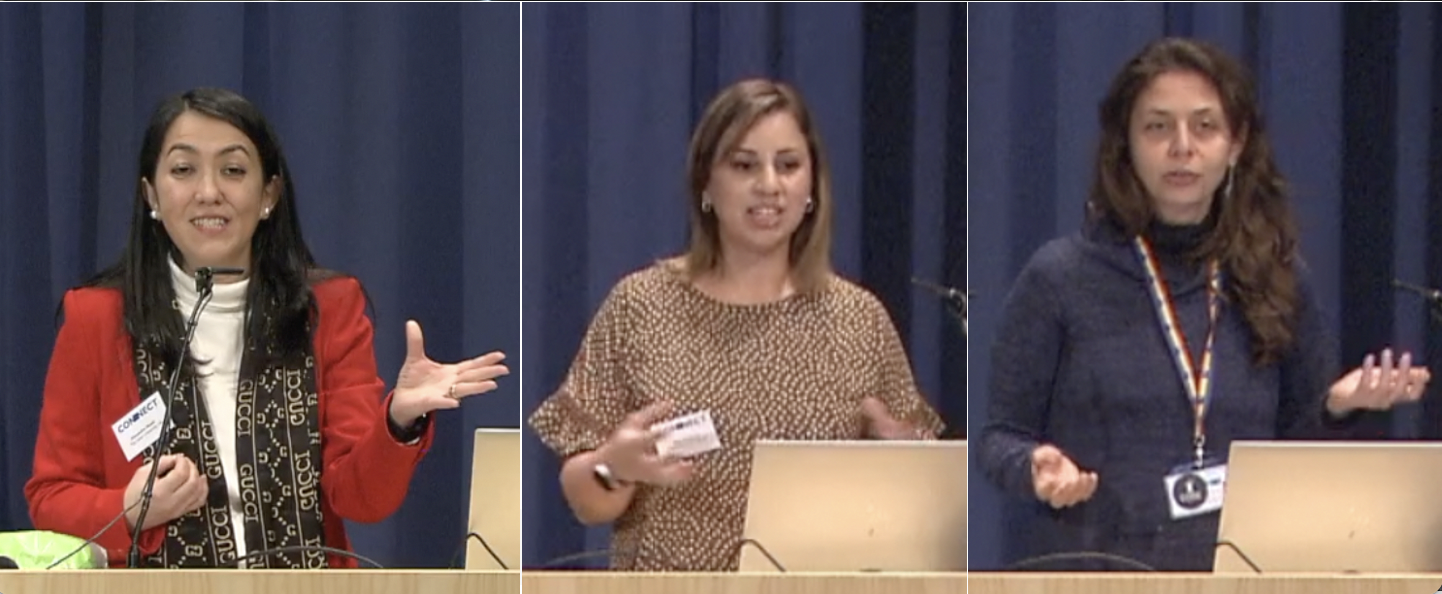 The poster session enabled participants to obtain and discuss information about open schooling and research developed during the 1st year of the project  CONNECT.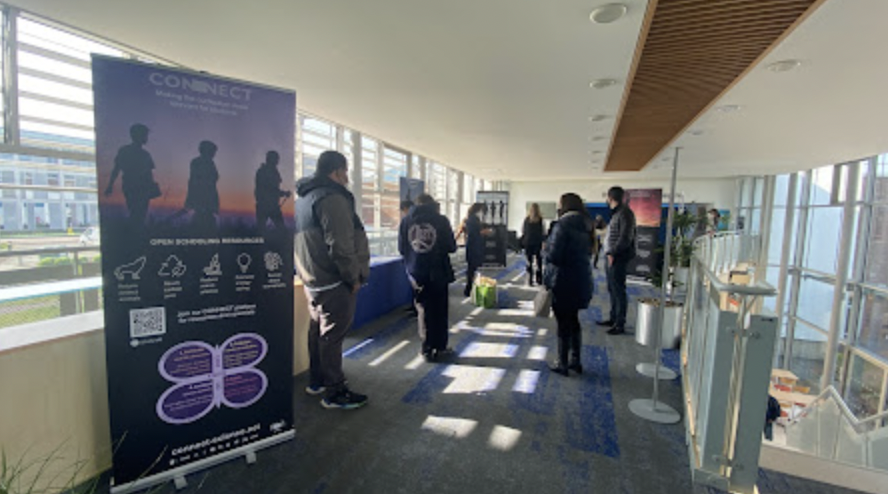 The Open schooling CONNECT network engaged a full range of R&I stakeholders: researchers and research organisations, policy makers at national and regional level, business and industry representatives, science education members, and civil society organisations of Brazil. It encouraged discussion, fostered improved understanding and  enabled opportunities for more in-depth engagement with the UNESCO Agenda 2030, the EU Green Deal and The NEW-GREEN DEAL of BRAZIL.
During this event, the CONNECT policy report was launched. Three workshops were organised.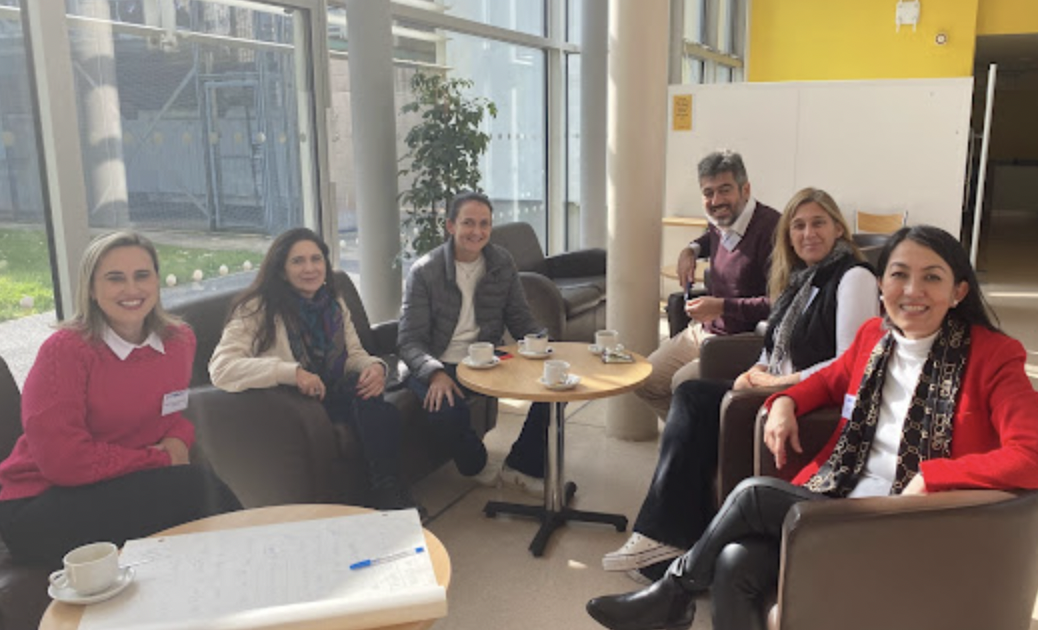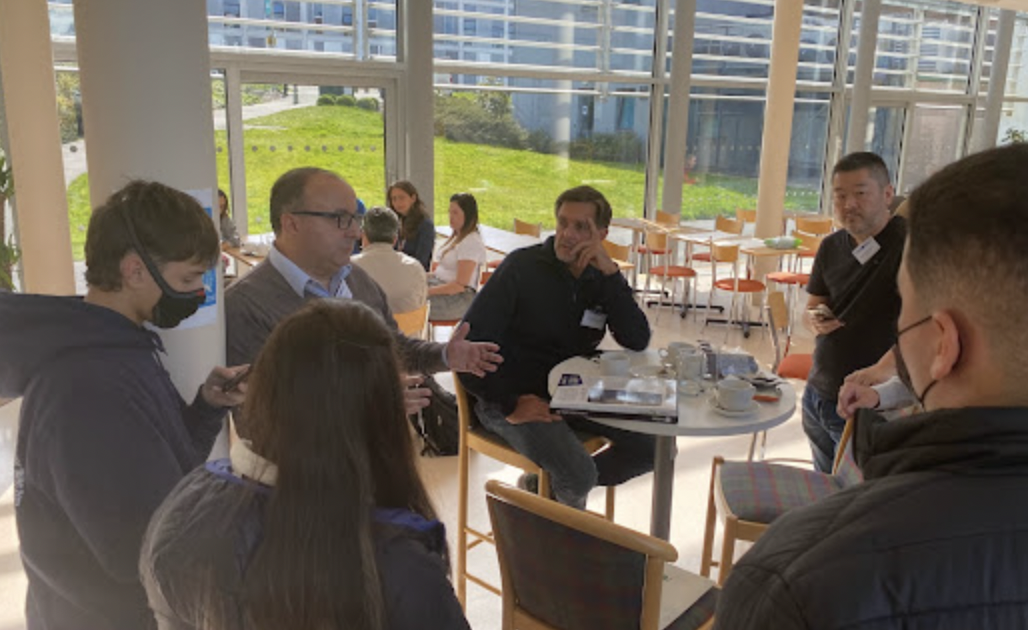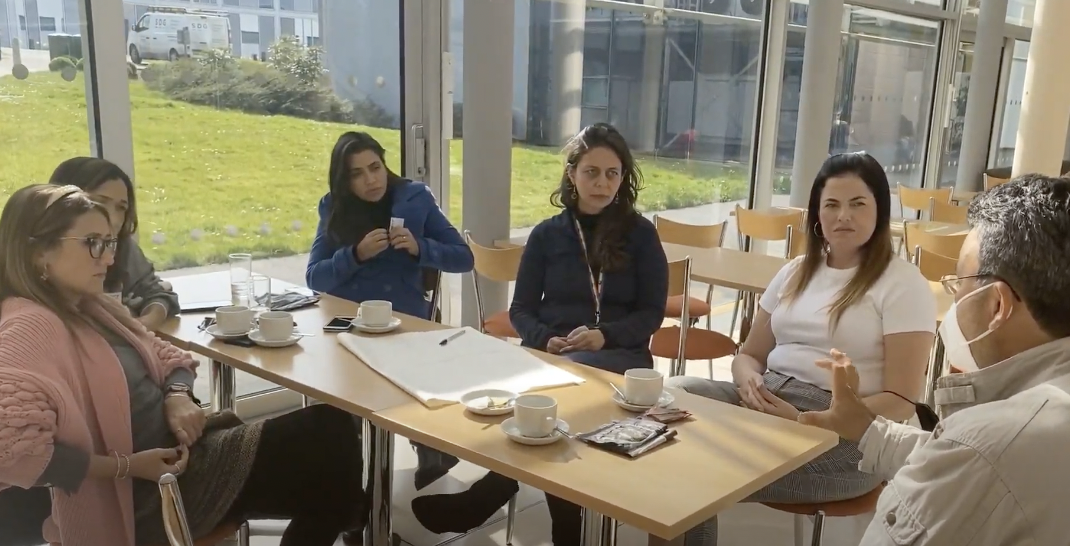 Various relevant questions and opportunities for partnerships were discussed: What does "open schooling means" for our organisations? What are the key principles of Equity – Diversity and Inclusion to support open schooling for all? What are the initiatives that bring together education, enterprise and society? What are the examples of participatory design that engages students, teachers, families and researchers to produce innovation to address students' real-life problems? What are the best practices of open schooling with emerging technologies, for example, augmented reality?
After the workshops, all participants presented their practices and initiatives.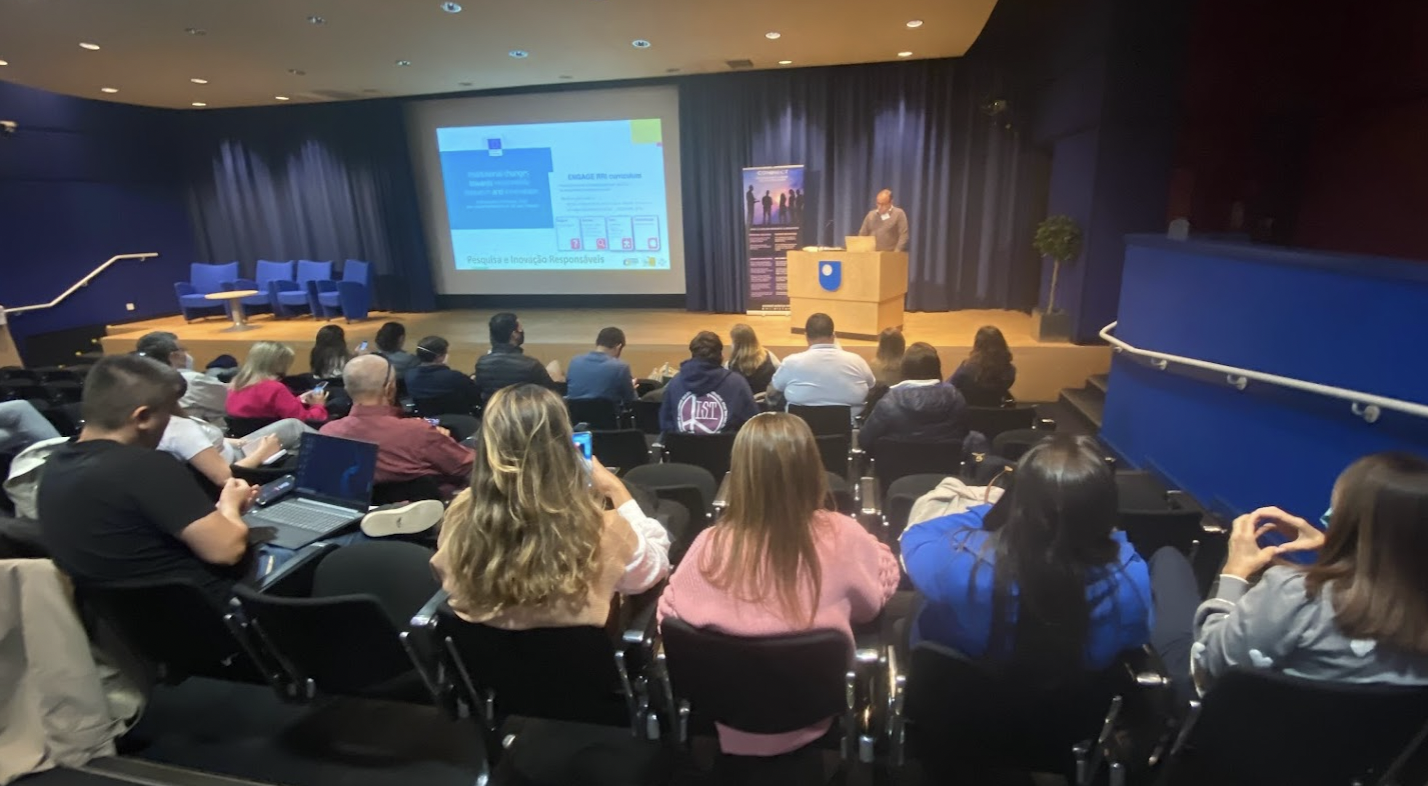 The evaluation of this Knowledge Exchange event was very significant with three key outcomes:
1. Business benefiting from project experience and ideas shared by speakers
2. New curricula including open educational resources and tools shared by participants
3. Networks developed enabling new collaborative projects and partnerships
As an example, the event enabled the cooperation between the OU-UK Rumpus with Policymakers – The Secretary of Education in Sao Paulo – Brasil Government leader of UNDIME-SP to develop together a case study  about the open schooling "protecting the largest urban forest in the world" which is located in Brazil .  This CONNECT event  brought  key findings to the attention of key participants and decision-makers, in education, academia, industry and policy. And it will be now expanded to the wider public sector and others in the next event of BETT Brazil in May 10th , which Alexandra Okada is a keynote with Marcia Bernardes the head of UNDIME, including Silvar Ribeiro the coordinator of Social Innovation Research in Bahia UNEB   who will be talking about Environmental protection in the  semi-arid  region of Brazil ,  and Thais Castro leader of technology for inclusion in UFAM who will talk about  citizen science initiative to understand issues of Amazon – the largest tropical forest in the world.
Posters
SEE our Policy report
POLICY REPORT
https://7a0a0732.flowpaper.com/CONNECTpolicy/
O Seminário Internacional sobre Open Schooling UK-BR foi organizado pelo projeto CONNECT time da The Open University financiado pela Comissão Europeia, apoiado pela BETT Brasil e grupo de Pesquisa Rumpus. Este evento foi realizado em Milton Keynes no dia 22 de março de 2022. O seminário reuniu 30 especialistas na área para discutir educação aberta, tecnologias emergentes, design participativo, bem como equidade, diversidade e inclusão.
Vários exemplos foram compartilhados para aprimorar os ecossistemas de inovação com escolarização aberta para enfrentar os desafios sociais do nosso mundo. A rede Open schooling CONNECT envolveu uma diversidade de organizações interessadas em I&I: investigadores e organizações de investigação, decisores políticos a nível nacional e regional, representantes de empresas e da indústria, membros da educação científica e organizações da sociedade civil do Brasil. Entre muitas empresas, houve participantes da Lenovo, Samsung, EduInfo, Cogna, Fore Education, Bedu Tech; universidades: FATEC, UFSC, Jundiaí, Mauá, e escolas: Lourenço Castanho, Escola de Línguas, Marista,… e formuladores de políticas da UNDIME – uma grande União de Municípios na Educação.
Durante este evento, foram discutidas várias questões relevantes: O que significa "escolarização aberta"? Quais são os princípios-chave da Equidade – Diversidade e Inclusão para apoiar a educação aberta para todos? Quais são as iniciativas que aproximam educação, empresa e sociedade? Quais são os exemplos de design participativo que envolvem alunos, professores, famílias e pesquisadores para produzir inovação para abordar os problemas da vida real dos alunos? Quais são as melhores práticas de escolarização aberta com tecnologias emergentes?
O evento começou com um painel incluindo quatro palestrantes brasileiros da OU, seguido de uma discussão em grupos e apresentações.
Foi o primeiro evento em Língua Portuguesa da Open University UK parte do projeto CONNECT.