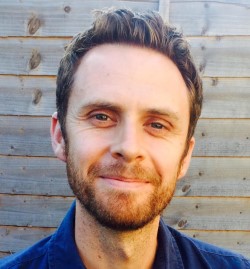 Ed Hogan is a Lecturer in Creative Writing at the Open University. His first novel, Blackmoor, won the Desmond Elliott Prize, and was shortlisted for the Sunday Times Young Writer of the Year Award. Other novels include The Hunger Trace, and Daylight Saving, which was shortlisted for the Branford Boase Award. His next book, The Electric, is published by John Murray, in 2020. He is now writing short stories, has recently been longlisted for the Costa Short Story Prize and the Sunday Times Audible Short Story prize.  Here he discusses his approach to writing short stories with Sally O'Reilly, Senior Lecturer in Creative Writing.
Sally: How would you define a short story? And what are its limitations? I've read a number of contemporary short stories recently, and many of these cover long time periods, have multiple characters and are told from different points of view.  What's your take on this?
Ed: Last year, I made a commitment to read a short story every day. What struck me was the variety of the form. Yes, I read lots of oblique, Hemingway-ish stories. But, as you suggest, there were also many long stories with lots of narrative – the type Alice Munro specialises in. Some were like dramatic monologues, while others played with the conventions of sub-genres. I read epistolary stories, and stories that took the form of job inductions, or psychotherapy sessions.
Short stories allow you to travel very quickly in your reading. One particular week, I read stories by a writer from Korea (Kim Young-Ha), Argentina (Samanta Schweblin), Zimbabwe (Petina Gappah) and…Derbyshire (Hilary Mantel). In doing this, I realised that some of my earlier assumptions about the form were culture-bound.
I think short stories lend themselves to formal boldness, because they allow both readers and writers to walk the tightrope a bit more. A writer might try something unusual, because it won't require 500 pages. And a reader might agree to suspend disbelief for 2000 words.
In terms of effects, I can think of many occasions when I've cried over short stories, and several times recently (James Salter's 'Last Night', and Camille Bordas' 'The Presentation on Egypt') when I have literally shouted out in shock.
I know you've turned to reading short stories recently, too. How did that come about?
Sally: I was partly inspired by your example! And also, because I am writing a novel, I feel freed up by reading short stories. I feel that the possibilities for writing at any length seem looser and more open after reading short stories. A lot of novels, my own included, include a certain amount of 'business', linking scenes, sections to establish character, sections which slow things down for a while. In short stories, there is so much precision and intensity. 
Do you think there are fashions in the short story, in terms of what is published, and what competition judges are looking for? Writing is always a conversation/argument/response to other writing, but is this sense of engaging with other stories stronger when you are writing at this length? Is it inhibiting to be aware of the zeitgeist, or do you find it useful to immerse yourself in short fiction when you are writing stories?
Ed: Recently, I read three short stories by well-known British writers (Jon McGregor, Sarah Hall, Cynan Jones), and each one was about a person gradually realising that they're stranded in a large body of water. I found that very striking. Island anxiety, perhaps.
I read short stories every day, but they're not always contemporary ones (Daphne Du Maurier, yesterday). In my writing, I'm much more interested in the moment of composition than the moment of publication.
In terms of competitions, I'm drawn to the anonymity – the fact that you don't send a CV with it. Although I know that the anonymity of competitions can be problematic.
I guess a lot of novelists, in June 2020, are probably looking at their contemporary novels, and thinking, 'Ah. Right. I may have to make a few changes, here.' That makes assumptions about novels being 'news' or even mimetic, but what about you? I know you're writing historical fiction, but has the pandemic, or the protests, made you look again at your work in progress?
Sally: Yes! The novel I am working on is set in 1899 and the 'present', and this has now morphed from 2020 to 2019 due to coronavirus. There is bound to be a weird thing in contemporary fiction where what we thought of as normal life (with all its abnormalities) ended in 2019 and then there is a sort of cliff edge. Having said this, some of the themes I'm writing about relate to nature and science, and the pandemic makes this aspect seem even more urgent and relevant. The zeitgeist has changed, and that will permeate fiction.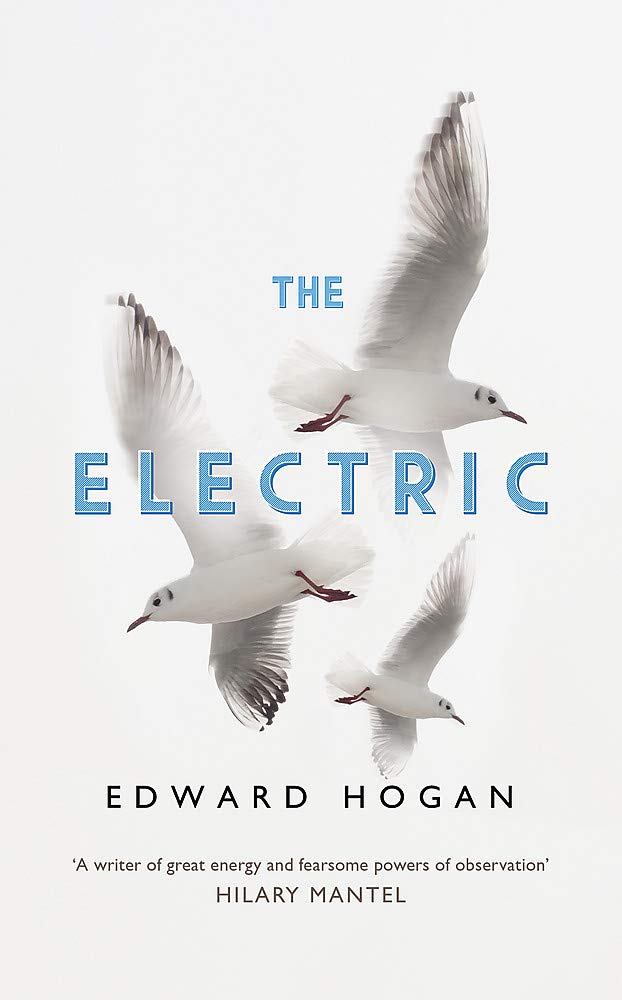 Sally: Can you tell me more about your Sunday Times Audible longlisted short story 'Single Sit', and how you came to write it? Did it come easily, or did you spend a long time writing and refining it? How did it compare to the process of producing other short stories that you have written?
Ed: 'Single Sit' is about a conservatory salesman on a call with a potential customer. My dad sold windows and conservatories for many years, alongside his successful semi-professional football career, so I knew some of the language from that business. (Although Frank, my character, is very different from my dad). I'm interested in work vocabularies. Kick-ins and blowouts and single sits.
It arose from a bit of dialogue between Frank and Mrs Cortez, the customer. Once I hit on a relationship – any kind of relationship – I feel like I might have a story. So, I wrote the first two thirds in a few days. But then it went somewhere unexpected, and I couldn't finish it for ages. I'm in a writing group, and they helped me a lot with the ending. The whole process, start to finish, with editing and putting it away…it took two years.
The longlisting was a fluke, but this is a story about a salesman, and the first principle of sales is that you play the numbers. Knock on every door, enter every competition. 'Double your failure rate', as they say.
Sally: You have published several novels, with your latest, The Electric, coming out this summer. Is it possible to compare the process of novel writing to short story writing?
Ed: A while ago, I was asked to recommend some books for a friend. The list I wrote contained about six short story collections, and the others – things like Hawthorn and Child, Legend of a Suicide, In Other Rooms, Other Wonders; Union Street, The Vegetarian – weren't really 'conventional' novels, but collections of linked stories. In those books, much meaning came from the overlap of the stories, the repetition of themes, 'the singular obsessions endlessly revised' to steal a phrase from Thomas Lux. I thought I should investigate what those reading tendencies might mean for my writing practice. I'm still new to the short story as a writer, though, and most of the stories I write are terrible, but it's a process.
There are practical considerations, too. I reckon there's a moment in writing – and I'm certain this goes for writing in all research disciplines – where you become absolutely absorbed, completely compelled. It's a physical thing. Currently, given busy personal and professional circumstances for which I am very grateful, the short story is the form which allows me to complete a draft of something while I am still in touch with that initial impulse. To finish before I forget why I started. Of course, then you have to spend two years revising it!
Sally: Do you like writing shorter pieces? Do you find them 'easier' in any way, or just different from novel writing? Do you envisage a short story in its entirety, or do you ever write not knowing the outcome, as novelists often do?  And, final query in a multifaceted question, can you write short stories while you are working on a novel, or does the one exclude the other?
Ed: I definitely don't find short stories easier. Writers often balk at the question, 'Where do you get your ideas from?' but that's where I struggle. George Saunders says that when he finishes a story, he's convinced he'll never have another idea again. I feel like that, too. Unfortunately for me, that's where my similarities with George Saunders end.
One thing about producing several stories over a year or so is that you see your unconscious preoccupations delineated quite sharply. Much of my recent short fiction has taken place in or around cars, despite the fact that I don't really like them. When you see those connections, you can decide whether to resist or explore them.
The editing process is very different with a short story, isn't it? For a start, you can re-read your story in one sitting. I remember watching Sympathy for the Devil, the film which shows the Rolling Stones in the studio, developing the song of the title. I was so jealous. With a pop song, you try it one way, and three minutes later, you can – if you're Mick Jagger – say, "Oh, not like that, Charlie, you mug!" and try it another way. It takes me three weeks to read my own novel.