THE OPEN EXHIBITION ABOUT CLIMATE CHANGE AND SUSTAINABILITY EDUCATION  (CCSE) was held at the Library on the 27th to 29th of March.
The exhibition received two large external audiences.
First on the 27th of March, the Green Forum Network  launched the CCSE movement and the green catalogue at the open exibition.

There were members of 20 organisations who attended the event in-person and 24 others who participated online.
Second,  67 delegates supported by BETT Brazil  visited the library to know about the OU projects  and green initiatives in Education across the world  including funded-research projects led by the UK and Brazil.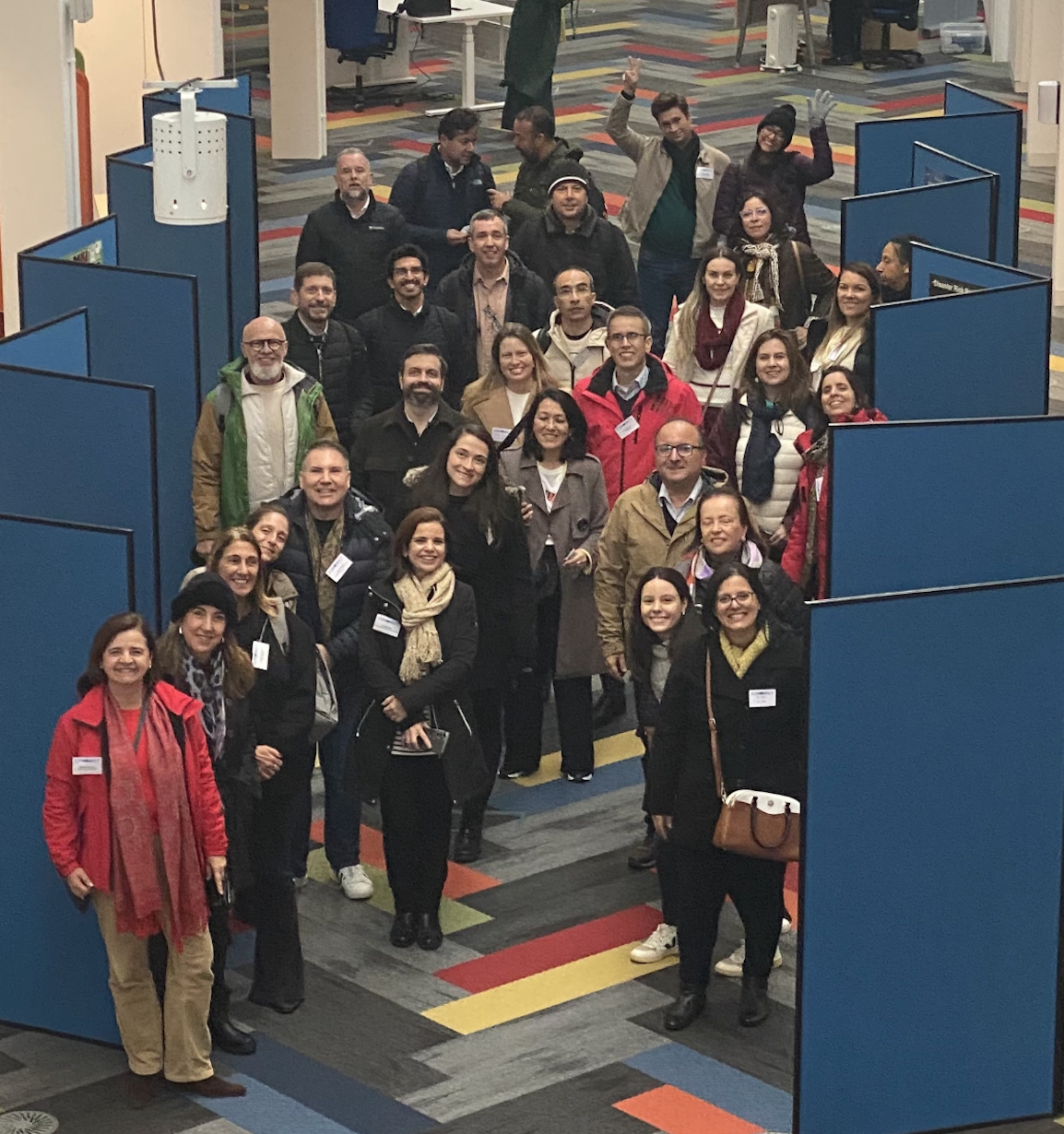 Various opportunities were discussed to enhance CCSE movement.
See what one of the international visitors  found about the open exhibition.
The interview is in Portuguese, but the transcription in Youtube can be automatic generated in English.
To make the open exhibition interactive and fun; a small group of secondary school students visited the library to explore how to make the exhibition more interactive and fun for young people; supported by Dr. Okada's team they developed three activities to engage young visitors:
1. Voting on the three best posters.
2. Drawing their views about CCSE learning with fun.
3. Replying to the question  "what are the key challenges of CCSE"?
The young people highlighted 18 ideas.
key problems: poverty, deforestation; child forced marriage, corrupt government, bad education; car pollution; sea pollution
potential solutions: climate justice; digital literacy, students-centred learning, emergency services; meanigful learning, international collaboration
future-challenges:Where will we get food? How to find solutions for climate change? How will we travel?  How can education improve? How could teachers be better prepared?
The posters winners were:
Relevant global challenge to be explored in education:
Disaster-risk reduction education
Participatory and democratic approach led by university with shools:
Mock COP27 Inverness
Significant project for inclusion and equity in education:
Catch-Up Programme
Innovative use of technology for critical thinking to protect  humans and environment:
Protecting Life in Amazon
They invite you all to share your comments about  how to make The CCSE open exhibition  more exciting supported by open schooling?  See the posters bellow and provide your views in comments…
Lets us know if you would like to celebrate "Outdoor Classroom Day" on the 18th of May.