Monday, April 15th, 2019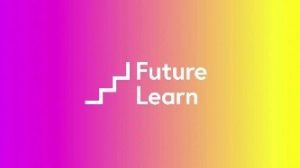 In 2013 FutureLearn,  a private company wholly owned by The Open University, launched its first courses. This Massive Open Online Course social learning platform connects the OU to many universities in the UK and elsewhere and to institutions including the British Council, the British Library, the British Museum, and the National Film and Television School. FutureLearn also works with professional bodies including the Association of Chartered Certified Accountants, the Institution of Engineering and Technology and Marks & Spencer. Learners can study and earn credits towards a degree from a UK university.
Starting with the University of East Anglia's 'The secret power of brands' FutureLearn has offered courses in science, history, programming and dentistry and hundreds of other topics. It has recently started to deliver digital skills programmes as part of the Institute of Coding, a consortium of universities, employers and outreach organisations seeking to build digital talent at degree level and above. It includes 'The IoC guide to kick-starting your career with 21C skills' from the University of Leeds.

The first OU postgraduate qualification to be offered on FutureLearn, the PG Certificate in Open and Distance Education went live in February 2019. Students can study a free fortnight-long taster and then click through to further programs which can lead to a Certificate, a Diploma or a Masters qualification. The module H880, provides hands-on experience of a range of learning technologies. Students can explore the processes of designing, implementing and critiquing elearning and the ideas that underpin these processes.

This company does not subscribe to the OU's statement of being open to people, places methods and ideas. Rather, 'FutureLearn's purpose is to transform access to education'. The company promises to 'strive to transform education and change our learners' lives, our partners' businesses and the world in the process'. While the OU offers degrees, FutureLearn offers to 'make online learning enjoyable for our learners and our partners alike'.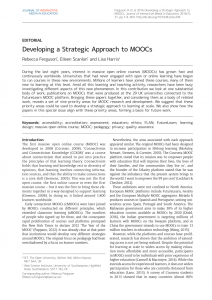 In addition to co-ordinating the activities of universities, specialist institutions and centres of excellence the OU is central to the FutureLearn Academic Network  a network of universities and other partners. FLAN members share their research into the design, analysis and evaluation of massive open online courses. .Activities include analysis of learning to inform design of courses, design of innovative approaches to informal open learning, different approaches to evaluation of learning effectiveness at scale and the publication of research. FLAN also holds conferences and supports new researchers.