Tuesday, April 19th, 2011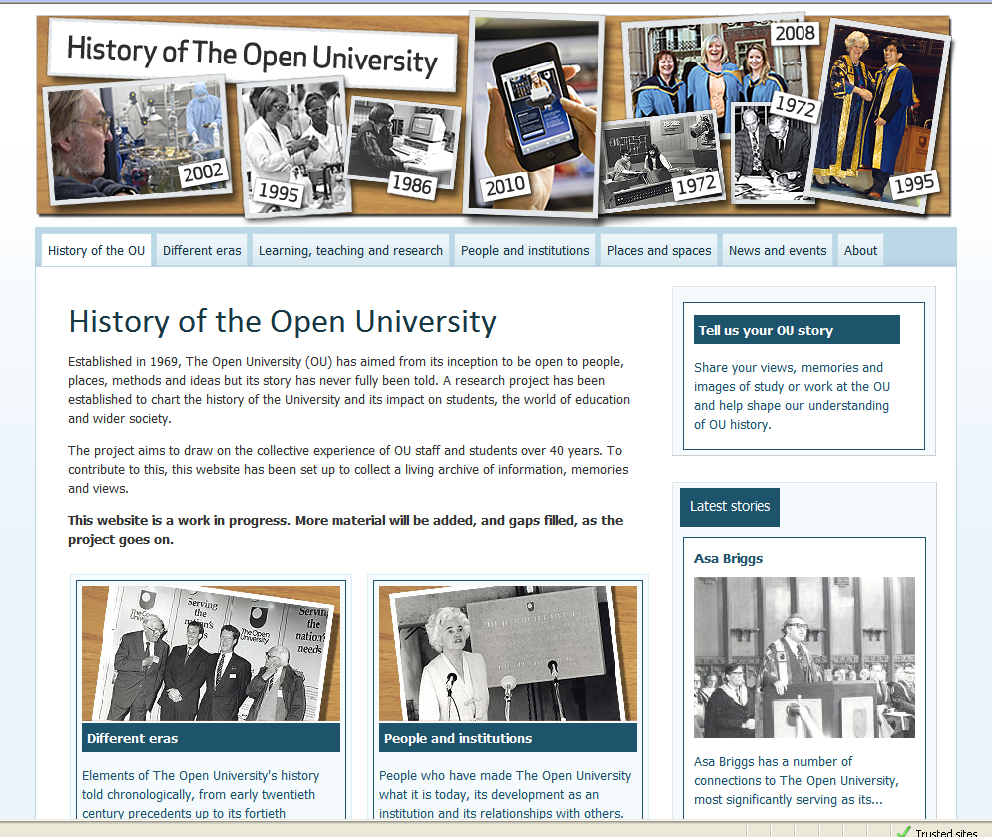 The history of the OU project has launched a new website designed to showcase elements of the University's history and to gather views and perspectives from others outside the project.
More material will be added as the project progresses. In the meantime, please browse the site. Any feedback would be very welcome.