In recent months, several members of our Creative Writing team have been collaborating with our local bookish friends at Milton Keynes Literary Festival.

On Saturday 15th April, lecturer Lania Knight interviewed fellow novelist and life writer Kit de Waal about the extraordinary journey she has made since first voluntarily reading a novel at the age of 22.

Saturday was also be a big day for those writers who have been shortlisted for MKLitFest's MinK2023 Writing Competition. In the leadup to tomorrow's announcement of the winners, we caught up with Open University PhD graduand, Patrick Wright, who acted as a judge for the poetry categories.
Tell us a little about your first encounters with poetry and your journey to becoming a poet.  
My mother used to recite quite a bit of poetry around the house when I was growing up — poems such as 'Night Mail' by W.H. Auden and William Wordsworth's 'Daffodils'. This was my first introduction to rhythm and rhyme. We also had a few anthologies lying around that I'd dip into. I recall studying poems by Norman Nicholson at school and I was especially taken by 'Windscale'.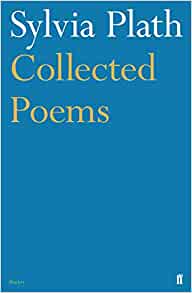 My interest was only really piqued though by my discovery as a teenager of Sylvia Plath. I saw then what poetry could do in terms of confessionalism and free verse. I began to experiment with writing my own poems at this time — without a clue about what I was doing. It wasn't until I studied for an MA in Creative Writing, at the Centre for New Writing, University of Manchester, that I truly started to learn the craft and see myself as a poet.
How has winning awards and having poems selected for anthologies affected your writing life?  
It's given me encouragement. Poetry can be a solitary activity and there are times when I wonder if it's worth the investment. Is it too rarefied or self-indulgent? However, moments of praise and recognition always make the sacrifice worthwhile. There can also be a tinge of glamour at times. Though I've learnt to not feel too intensely about the ups and the downs. I can't rely on the fruits at the end of the process: writing must be enjoyed for its own sake; and yet there's certainly a kick that comes with having work accepted by a magazine or anthology, and that feeling can be quite addictive. I'm now more confident too and willing to take additional risks: with form for example or having the courage to break the rules I was taught. With the success that's come my way, I'm also persuaded that my poems can sit alongside the poets I admire.
You are an award-winning poet yourself, and now you have judged MK Litfest's flash fiction competitions. From your experience on both sides of the process, what would you say makes for a prize-winning poem?  
I suppose it must tick several boxes at once. Technical elements should be considered; but there's also the theme, the way a poem strikes at the heart of something in the zeitgeist, or how it leaves an impression. There's also the inevitable subjective aspect, and what I think works best at a given moment. It's often fine margins — and I have no doubts that my thoughts as a judge might have changed if I'd read the same poems again another time or in a different mood. Taste and a complex set of characteristics that the reader values (some of which are hard to pin down) will often shape the final verdict. So, my message to poets is: Don't be discouraged and keep writing. There's every chance that next time you will have your work chosen.
Tell us a bit about some of the poems you shortlisted for MK Litfest.
In the 14-19 group I enjoyed 'My Roots', 'To all you ash-grey men', and 'The Aftermath'. I thought that 'My Roots' was particularly impressive with the poet's clear adherence to the theme (Milton Keynes and green spaces), awareness of form, organised stanzas, and memorable images.
In the 20-plus group, I liked 'The Green', 'The Other One', and 'Covid Spring'. Each of these had a distinctive voice and demonstrated a striking or unusual use of language. 'The Green' stood out for me with its neat couplets and appreciation of sound.
How has your work and research at the OU shaped you as a poet?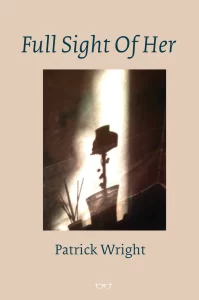 Looking back, my PhD in Creative Writing (Exit Strategy: Ekphrasis through the lens of the abstract and the formless) was a way of going in another direction from my first collection (Full Sight of Her). I was clear from the start that I wanted to be open to new forms, constraints, and feedback — always in the hope of allowing me to find a new voice and not sound like myself. This striving to get away from what I'd done before is one reason the collection is called Exit Strategy. It was about having a book of poems that could be expressive of a new identity, and I achieved that. The critical part helped me become more aware of other poets and where my writing fits in the present landscape.
Aside from new ways of making a poem in response to modern art (the focus of my thesis), I'm particularly interested in aligning myself with the current trend of exploring hybrid forms, such as the prose poem or the lyric essay. My current project follows in this vein: a memoir that includes prose poems.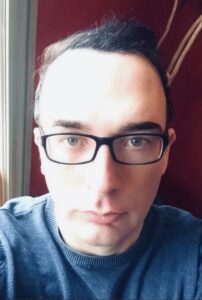 Patrick Wright has a poetry collection, Full Sight of Her, published by Eyewear and nominated for the John Pollard Prize. He has been twice shortlisted for the Bridport Prize and teaches English Literature and Creative Writing at the Open University. He has just completed a PhD in Creative Writing on the ekphrasis of modern and contemporary art, supervised by Jane Yeh and Siobhan Campbell.