By Candice Lingam-Willgoss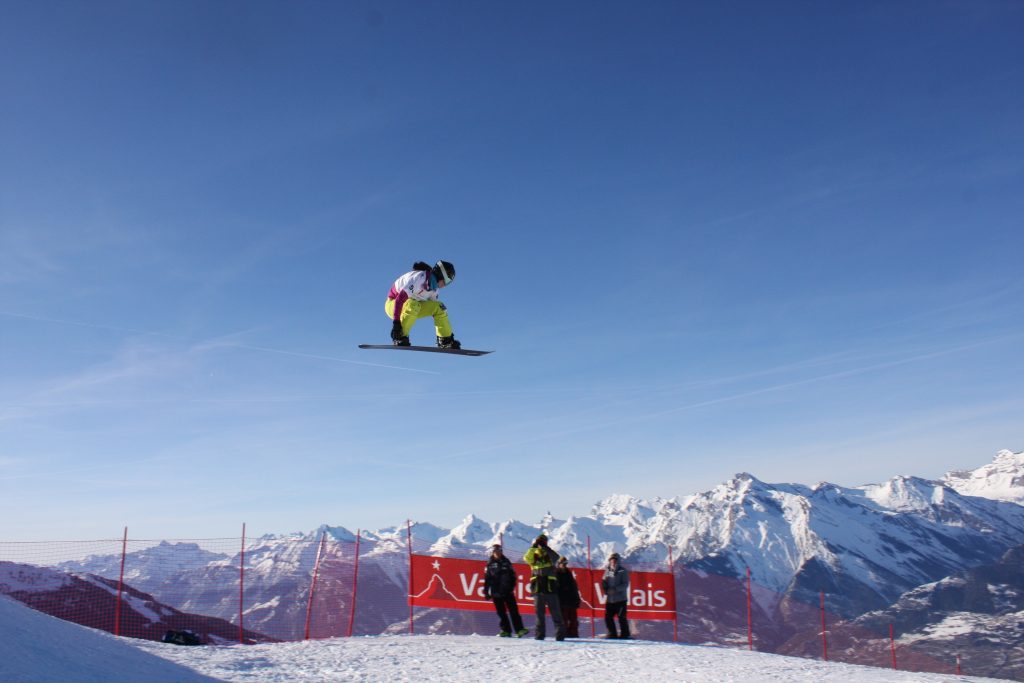 The nature of competitive sport involves athletes putting themselves in high-pressure situations in which they are being constantly appraised, and Beijing is no different.
Subsequently, it is unsurprising that the areas of stress and anxiety are two of the most popular when looking at sport from an academic perspective. While all athletes experience anxiety to some level when they perform, either at a cognitive (mental worry) or somatic (physiological symptoms) level, it is the interpretation of those emotions that can dictate the influence they will have on their performance.
The physiological symptoms associated with anxiety can range from elevated heart rate or sweaty palms, to the classic butterflies in the stomach. The key for an elite athlete is to get those butterflies to fly in formation. The cause of this anxiety is that athletes are having to perform in "appraisal"-driven environments. Will they be good enough? Will they let the team down? Will they remember the set moves? The list of criteria is extensive.
And when we look at winter sports another variable is thrown into the mix – risk.
The Luge has been described as the fastest sport on ice, skiing sees racers get up to speeds close to 100kph, and the ski jump and snowcross carry their own unique elements of risk. Which raises the question: are the performers in these sports less concerned with the appraisal issue and more concerned about staying alive?
Without doubt the psychology related to overcoming fear is an interesting area to consider, and perhaps no one is a better example of this than four times British Olympian Chemmy Alcott (pictured above). Alcott retired after the Sochi 2014 games but in her career suffered 42 broken bones– including her neck – and without doubt knows the risk involved in her chosen sport. The surgeon responsible for her being able to compete in the Sochi games quite bluntly told her  prior to the surgery that saved her career: "There are two operations which may be necessary. Either you'll never ski again or there's a fraction of a chance you'll make the Olympics." The miracle is that Alcott made the Sochi Olympics, and finished in the top 20 in the women's downhill skiing .
It's true Alcott did experience anxiety or in her case something she terms fear. "I respect fear, fear is me caring about my result," she has said . The terminology Alcott chose to describe her feelings regarding skiing imply she was fully aware of the risks involved but she chose to channel this to her advantage.
This concept of interpretation is further supported by half-pipe snowboarder Elena Hight who said dealing with fear is more mental than physical . "Fear is a very interesting thing," she said. "It can be a very good motivator but can also be an inhibitor. It just depends on how you go about dealing with it, and I think in our sport you have to push yourself to be able to progress, you have to walk that fine line of using it as a motivator and not letting it inhibit you." Hight like Alcott is an example of an athlete who was able to channel her emotions in a positive way becoming the first snowboarder to land a double backside alley-oop rodeo!
Many will ask how Alcott found the courage to step back out onto the competitive scene after such horrendous injuries that left her with a body so scarred that her nephews use it as a track for their toy trains. For these high-risk athletes, it has become something of an occupational hazard. As Cohen, senior sport psychologist for the US Olympic Committee has said : "That return to play after an injury requires confidence when an athlete questions whether they have what it takes to get back there." This leads us to consider another psychological perspective, something that is a necessity for all athletes to possess – mental toughness.
Sports psychologists Peter Clough, Keith Earle and David Sewell identified four components of "mental toughness ": control, commitment, challenge and confidence. They conclude  that mentally tough athletes have "a high sense of self-belief and unshakable faith that they can control their own destiny and can remain relatively unaffected by adversity". This is how athletes can come to have such positive interpretations of fear.
While Alcott has retired from ski racing, there is a real hope of success for a British skier at Beijing. Dave Ryding (pictured above) is coming off his first world cup win in Kitzbuhel last month. Ryding has prided himself on his hard work, discipline and determination and his ability to keep focused on the task in hand, he is able to use this focus to control the pressure he faces and control his emotions.
All eyes will be fixed on Ryding on February 16th as he takes on the slalom competition and his years of experience should allow him to cope with any anxiety felt at altitude.
This article was first published on OpenLearn.
For more Winter Olympics and Paralympics related articles visit our hub on OpenLearn.