By Candice Lingam-Willgoss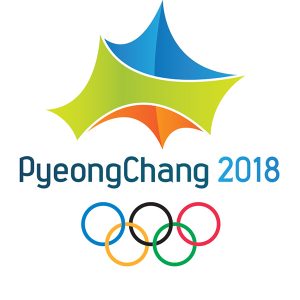 I love sport – playing it, watching it, writing about it. It is a massive part of my life and I feel lucky I get to work in a profession where I can immerse myself in it on a daily basis with likeminded people.  So when a major sporting event is around the corner I prepare to be glued to the TV.  For me the Winter Olympics has always carried that aura of uncertainty and excitement – watching the world's best skiers, snowboarders, ice skaters and more battle it out, braving the elements and taking risks albeit calculated ones.  Plus, there are also four new disciplines being introduced to the games this year, big air within snowboarding, mixed team alpine skiing, mixed doubles curling, and mass start speed skating, meaning the 23rd Winter Olympics promises to be something special.  With a record 102 medals on offer over 15 different disciplines there is a real buzz that Team GB can make this their most successful games yet improving on the 4 medals picked up in Sochi.
Where is Pyeongchang?
Pyeongchang is located in the Taebaek Mountains of South Korea, approximately 180km east of the capital city Seoul. Pyeongchang will be the third Asian city to host the Winter Games; the first two were in Japan, at Sapporo (1972) and Nagano (1998).  Events are taking place at two main locations Alpensia Resort and Gangneug Olympic park with several other standalone venues for the snow based sports. But who could make it to the podium?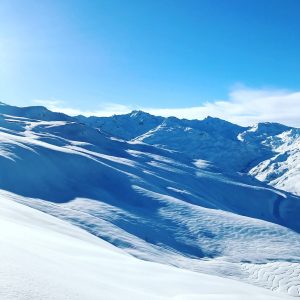 Team GB
With their biggest squad to date of 59 athletes including defending Olympic Skeleton champion Lizzy Yarnold, the prospect for Team GB is an exciting one.   The success at Sochi (2014) saw UK Sport double its investment in Olympic winter sports from £13.5m to £27.9m for the South Korea event (BBC Sport, 2018).  So will this funding increase have an impact?  No Briton has ever defended a Winter Olympic title but Yarnold is keen to achieve the double in an event which has seen significant dominance by British women since its inclusion at the games in 2002 (British women have medalled at all four games).  The biggest threat could well come from her team-mate Laura Deas who has produced the best results so far this season and is possibly a more realistic medal contender. Where Yarnold is driven to defend her title to gain the double, former OU student Elise Christie is going for a record breaking double of her own, the Short track speed skater is attempting this in the 500m, and her preferred 1000m event, as long as the South Korean's don't ruin the party!
Medals on snow have been somewhat lacking with Britain's first coming at Sochi when Jenny Jones made history achieving GB's first ever snow medal in snowboard slopestyle – however, a medal on skis remains elusive – the best chance of success here comes in the form of Freestyle skiers James Woods and Isabel Atkin who have a real chance of cementing their names in history.  But we mustn't discount Slalom skier Dave Ryding; this will be his third Olympics and he is in competitive form with consistent top 10 finishes on the World Cup circuit this season following his World Cup medal in January 2017, will it be a case of third time lucky?
When it comes to team events in recent years Britain have had considerable success in Curling picking up medals in the men's and women's team events in Sochi and sitting 3rd on the all-time medals table. While not favourites by any stretch, the team has a positive blend of experience and newer talent which could result in a surprise medal.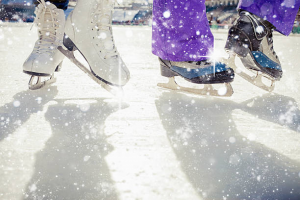 Others to watch
Alpine skiing – 4 times Olympian Lindsey Vonn (USA) missed the 2014 games due to injury but she is back and in great shape going into the games.  Her team mate Mikaela Shiffrin, the youngest ever to win an Olympic gold medal in slalom is also in great form with some strong world cup performances at the end of 2017.
Snowboarding – Chloe Kim is another US athlete to watch – the first woman to land back to back 1080s in competition last year and sitting top of the world rankings, this is her first Olympics but she could produce something special if she can control her emotions on the day.
Bobsleigh – The Nigerian women's bobsleigh team is made up of Seun Adigun, Ngozi Onwumere and Akuoma Omeoga, these three athletes decided to form the world's first all-African bobsleigh team in 2015 and in doing so have already made history.
Biathlon – Germany's Laura Dahlmeier ranked No. 1 in the world in 2017 looks set to shoot and ski her way to the top of the podium.
Ice Skating – King of the quads American Nathan Chen should be in Gold medal contention as the first person to complete five quads in a four and a half minute routine, wherever he finishes he is sure to have everyone's eyes spinning with him!
The Games open on Friday 9th February so get ready to settle back and watch the excitement unfold in the 23rd Winter Olympics.
Reference
BBC Sport (2018) Winter Olympics: Team GB set best ever Pyeongchang medal target [online]. Available at http://www.bbc.co.uk/sport/winter-sports/42618501 (Accessed 2nd February 2018)