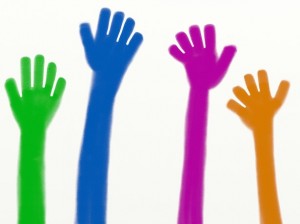 *UPDATE: THE DEADLINE FOR ABSTRACTS HAS NOW PASSED. PLEASE SEE HERE FOR AN UPDATED POST
This event focuses on the theme of equality in sport which seeks to engage debates about gender, sexuality, race, disability and multiple forms of representing this sort of research. In light of the move towards being able to communicate our research to the wider community, new forms of representations can be beneficial, purposeful and intentionally effective when aiming to communicate sensory, emotional, collective memories, intergenerational, and personal stories. Therefore, there will also be a focus on alternative and innovative forms of research.
Date:                           Thurs 17 March 2016
Location:                   Mercure Parkside, Milton Keynes
Event:                         10-5pm, 7pm evening conference dinner
Cost:                           £55 (includes lunch & conference dinner)
Various presenters will be discussing their own specialized research on these topics that include:
Prof Kath Woodward – gender and sport, Emeritus Professor at The Open University, UK
Prof Vikki Krane – social justice in sport, Bowling Green State University, Ohio, USA
Dr Jayne Caudwell – LGBT and sport, Associate Professor, Bournemouth University, UK
Dr Kitrina Douglas, Leeds Beckett University, UK
CALL FOR PAPERS!
Also, we have a call for papers for delegates (e.g. PhD students to researchers with expertise in their field) to present their research (poster or oral presentation).
Abstract word limit: 300 words
Themes to evolve around gender, sexuality, race, disability, feminist methodology, reflective accounts, and multiple forms of representing these topics.
Deadline: Mon 30 November 2015
          Please send your abstracts to Hannah Leicester.
There will be 2 prizes (Amazon vouchers) that will be awarded for the following:
POSTER PRIZE
PRESENTATION PRIZE
To register please contact Hannah Leicester to book a place and to make payment.  Payment options are cheque or card payment over the telephone.