By Ben Langdown
Late nights watching Olympic and Paralympic sport have been a highlight of my summer and it has been absolutely incredible. The lack of sleep has aged me considerably but it has been worth every second to see all the amazing stories unfold.
The media has always loved a story of winning against all odds. In particular, with regard to age:
Too young to win – but look out for them in Tokyo!
Long past their prime – far too old for a spot on the podium!
And then it happens as quinquagenarians pop up and win Olympic and Paralympic gold medals! 15 year olds win medals in varying events and spark a flurry of news reports on success at such a young age.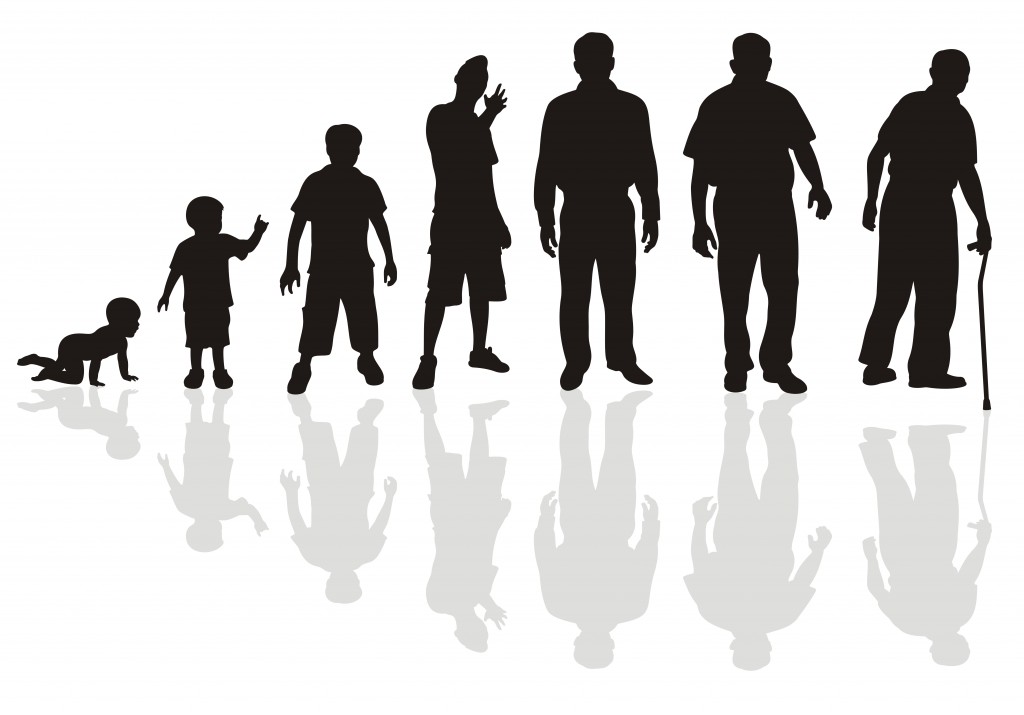 But why should we be so surprised about athletes young and old winning medals?
As we age many changes take place within our bodies as we develop and train towards peak physiological age of between 20-39 years old, dependant on the sport or event (Allen & Hopkins, 2015). Our muscles grow bigger, stronger and faster, the heart increases in size and can pump with greater force and capacity meaning we can run for longer, row harder or swim faster (see Lloyd and Oliver, 2013 for a full review of youth physical development). As we adapt to aerobic training we experience an array of changes in and around our muscles including an increase in the size and number of mitochondria which are the energy producing powerhouses in muscle cells (NSCA, 2016). This increase results in more energy for muscle contractions and allows us to go:
 Citius, Altius, Fortius!
 Then we hit the slippery slope…I am not even going to search the Latin for 'Slower, Lower, Weaker', but you get the idea! From the age of 30 the body's systems, responsible for our peak performances, will stand at the top of the slope and look down (Spirduso et al, 2005). Now begins the slow, gradual descent that reverses all the good things their childhood, adolescence, and early adulthood years brought them, reducing an athlete's chances of success.
After the landmark 30th birthday the following changes start to take place at even the highest levels of sport:
Decreases in strength and power due to decreases in muscle mass and increases in intramuscular fat (Rodriguez et al., 2009).
Decreased muscular endurance, resting metabolic rate and increased body fat (NSCA, 2016).
Cardiac output decreases at a rate of 1% per year as does V̇O2Max, averaging 1% per year from 25 – 75 years (Jackson et al., 1996; Schvartz & Reibold, 1990 as cited in Garber & Glass, 2006).
For example, performance in competitive weightlifting declines by 1-1.5% per year until 70, after which the performance decrement gets even greater (Meltzer, 1994, as cited in NSCA, 2016).
A note of caution – the physiological adaptations to ageing are dependent on the individual, the amount of physical activity, the environment, and disease (Garber & Glass, 2006)).
 STOP PRESS!
This summer athletes have been pushing the boundaries of their physiological clocks; whether this is the result of training or through sheer determination to succeed one last time…
Take Elizabeth Kosmala, a 9-time gold medallist competing in her 12th Paralympics at the age of 72. Okay, she started out as a swimmer and has since switched to the less physically demanding event of shooting, but it is still an achievement to be competing at the top level in her category.
How about 50-year-old Kazakh, Zulfiya Gabidullina who won her country's first-ever Paralympic Games medal with a world record breaking performance in the S3 class 100m freestyle swimming. Allen and Hopkins (2015) reported that swimmers generally peak around the age of 20! What's even more impressive is that she didn't even start training for swimming until her 30s!
Nick Skelton is another great example, at 58 years old, overcoming the physical demands of equestrian events to take individual jumping gold with his horse, Big Star, himself also a veteran (in horse terms!) at 13 years old!
At the other end of the spectrum the youngsters have also picked up medals in both the Olympics and Paralympics. Most notably the likes of gymnast Amy Tinkler (16 yrs), bronze medallist and the youngest member of #TeamGB, swimmers Ellie Robinson (15 yrs, S6) and Becky Redfern (16 yrs, SB13). Also athletes such as Kare Adenegan (15 yrs, T34) and Ntando Mahlangu (14 yrs, T42), who took the 200m silver behind #ParalympicGB's Richard Whitehead (40 yrs) which is surely one of the biggest age gaps between gold and silver winning athletes!
It is easy to get drawn into the stories surrounding performances but we must pause for a moment and consider the factors potentially allowing them to happen. Let's take the young competitors first, there is a high possibility that, physically, they have developed earlier than a lot of their peers and are therefore ready to compete at the highest level. Yes, there will be training and physiological adaptations to come but they could be, what are known as, early maturing individuals (Lloyd et al., 2014).
As for the older competitors, especially at the Paralympics, we have to look at the talent pool from which they are emerging. A small talent pool allows athletes to compete for longer and achieve better results than they would if this talent pool were to grow. For example, the women's 100m freestyle event in swimming, at the Olympics this event was won by Simone Manuel, a 20 year old American. She came from a pool of over 500 swimmers who, on the Fina world ranking list, are all within 5 seconds of each other, thus there is an abundance of swimmers competing on that world stage. Conversely, 50-year-old Paralympian gold medallist Gabidullina has succeeded from a talent pool of 19 swimmers listed on the S3 IPC world rankings, only one of whom was within 5 seconds of her time.
Of course there are many other variables I have not discussed and it is never an exact science to say who will win and at what age, but to even qualify for either of the Games there are times and standards in place, albeit put in place by each home country. So, as the Paralympics continue to thrive following the success of the London 2012 and Rio 2016 Games, it is possible that these talent pools will grow therefore reducing the amount of stories we hear of the super quinquagenarians achieving Citius, Altius, Fortius!
References:
Allen, S. V., & Hopkins, W. G. (2015). Age of peak competitive performance of elite athletes: a systematic review. Sports Medicine, 45(10), 1431-1441.
Lloyd, R. S., Oliver, J. L., Faigenbaum, A. D., Myer, G. D., & Croix, M. B. D. S. (2014). Chronological age vs. biological maturation: implications for exercise programming in youth. The Journal of Strength & Conditioning Research, 28(5), 1454-1464.
Lloyd, R. S., & Oliver, J. L. (2012). The youth physical development model: A new approach to long-term athletic development. Strength & Conditioning Journal, 34(3), 61-72.
Garber, C. E., & Glass, S. C. (2006). ACSM's resource manual for guidelines for exercise testing and prescription. L. A. Kaminsky, & K. A. Bonzheim (Eds.). Baltimore, MD: Lippincott Williams & Wilkins.
Haff, G. G., & Triplett, N. T. (Eds.). (2016). Essentials of Strength Training and Conditioning 4th Edition. Human kinetics.
Rodriguez, N. R., DiMarco, N. M., & Langley, S. (2009). Position of the American dietetic association, dietitians of Canada, and the American college of sports medicine: nutrition and athletic performance. Journal of the American Dietetic Association, 109(3), 509-527.
Spirduso, W. W., Francis, K. L., & MacRae, P. G. (2005). Physical dimensions of aging, 2nd Ed. Human Kinetics, Champaign, IL.