If you are interested in studying with us and would like to find out more about the sport and fitness modules available as part of our BSc (hons) Sport, Fitness and Coaching degree at The Open University you may find these taster materials useful.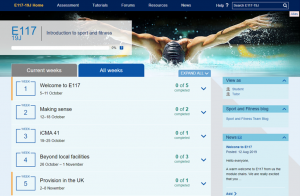 E117 – INTRODUCTION TO SPORT AND FITNESS: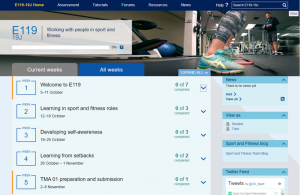 E119 – WORKING WITH PEOPLE IN SPORT AND FITNESS: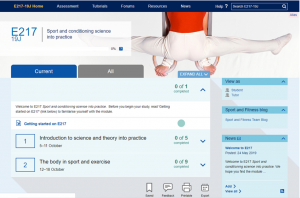 E217 – SPORT AND CONDITIONING SCIENCE INTO PRACTICE:
Please note that from October 2020 E217 will be replaced by E236.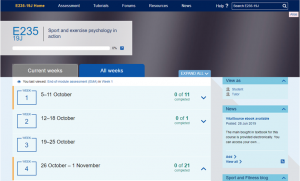 E235 – SPORT AND EXERCISE PSYCHOLOGY IN ACTION: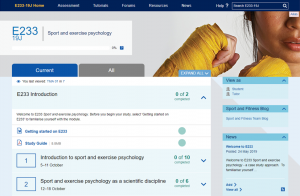 E233 – SPORT AND EXERCISE PSYCHOLOGY – A CASE STUDY APPROACH:
Please note that October 2019 is the final presentation of E233, but we recommend that students study E235 in October 2019.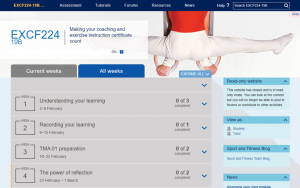 EXC224 / EXF224 – MAKING YOUR COACHING / EXERCISE INSTRUCTION CERTIFICATE COUNT:
Note: February 2020 is the final presentation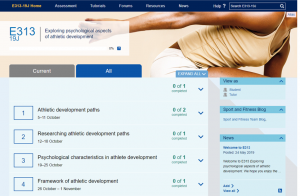 E313 – EXPLORING PSYCHOLOGICAL ASPECTS OF ATHLETIC DEVELOPMENT: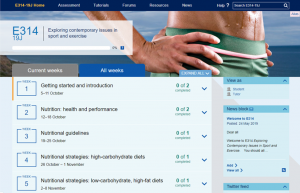 E314 – EXPLORING CONTEMPORARY ISSUES IN SPORT AND EXERCISE:
For more information on the Sport and Fitness qualifications we offer click here.